Yes, I'm officially a half-wit. I double checked with my computer-savvy brother-in-law that I could upload my pictures from my digital camera on to my mum's computer, but didn't realise I would need to bring my camera's lead too. Have got loads of photos from our trip to Get Knitted today but have just discovered I'm unable to upload them!! B*gger!!!!
Needless to say mum and I had a wonderful time at Get Knitted - definitely the absolute best knitting shop I have ever visited. Lots of goodies were purchased - including Pom Pom Makers in various sizes, and some wonderful Kaffe Fasset fabric. All have been duly photographed but will have to wait until I get home. Double b*gger!!
Meanwhile I'll leave you with a photo of Lily looking sweetly pretty (although really she was eyeing-up a fly buzzing at the window).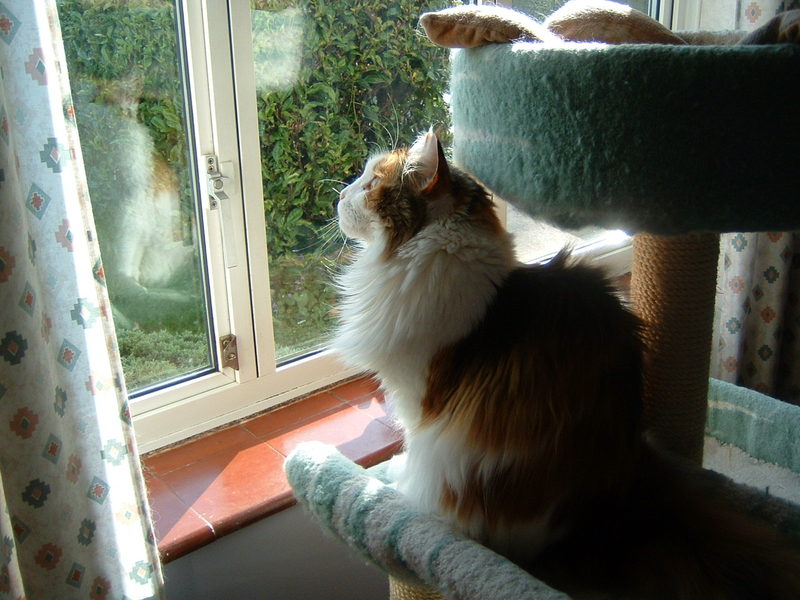 And a picture of nephew and aunt playing computer games in tandem - well, what else can you do when it's a midsummer monsoon outside.