Now I'm home I can finally access the photos on my digital camera - note to self, next time remember to take the camera lead as well as the camera!! So here is a picture diary of a very nice day out last Saturday.
First a wonderful visit here.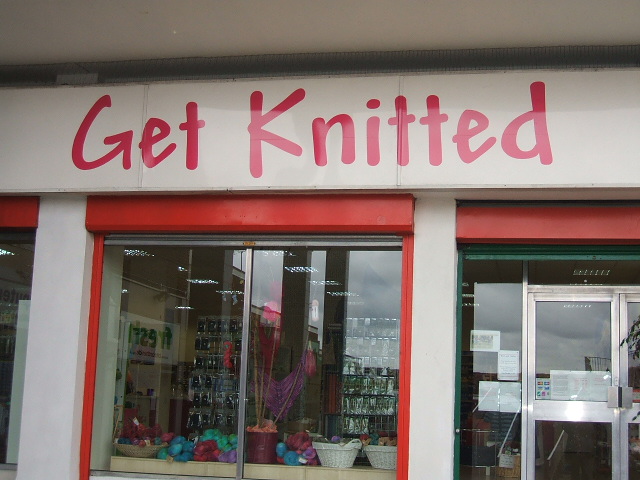 Just look at these baskets in the window filled with gorgeous yarns.
Mum and I thoroughly enjoyed ourselves, and are already planning a return trip.
Then on to a delicious lunch here.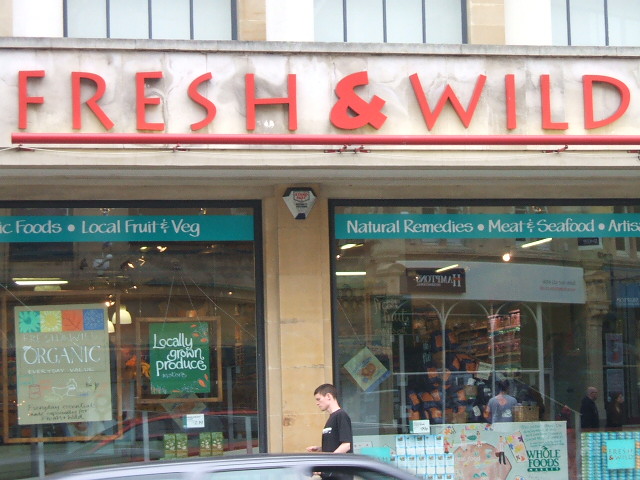 Where we were joined by DN and his mummy.
Then it was on to a children's playground for DN to let off some steam, followed by a gentle stroll down a VERY steep hill back to the city centre. En route I saw some unusual signs.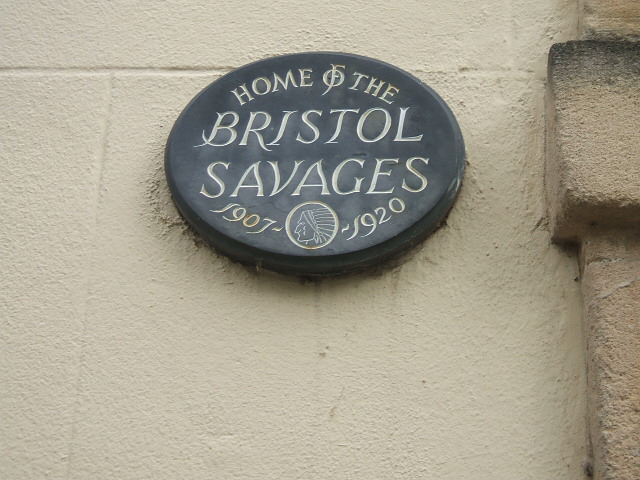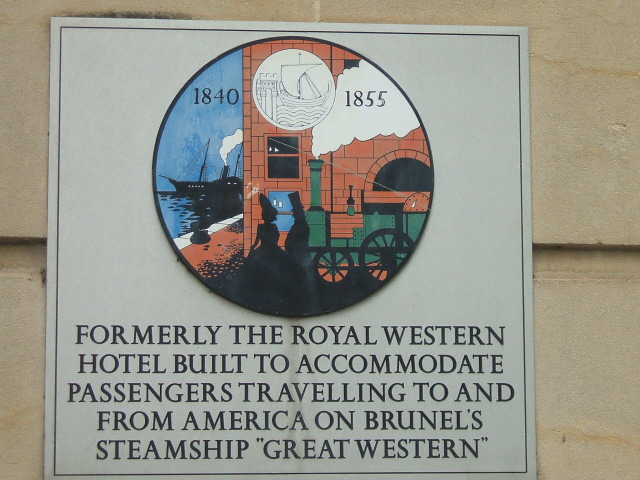 And some most inventive graffiti art.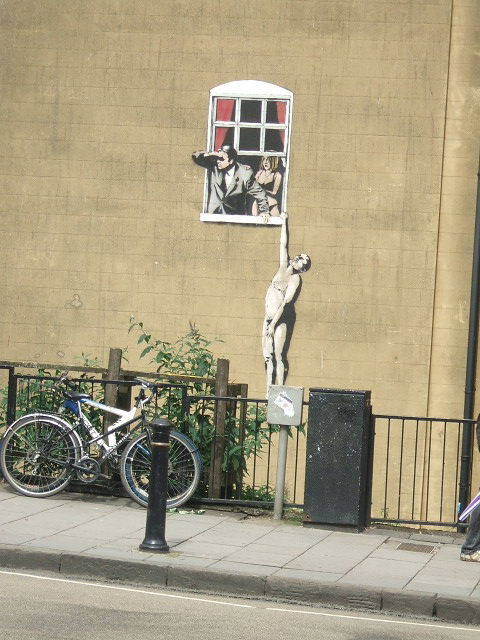 Finally, to round off a lovely day, we had a nice cup of tea at a very posh hotel. See if you can spot the hidden DN in this photo.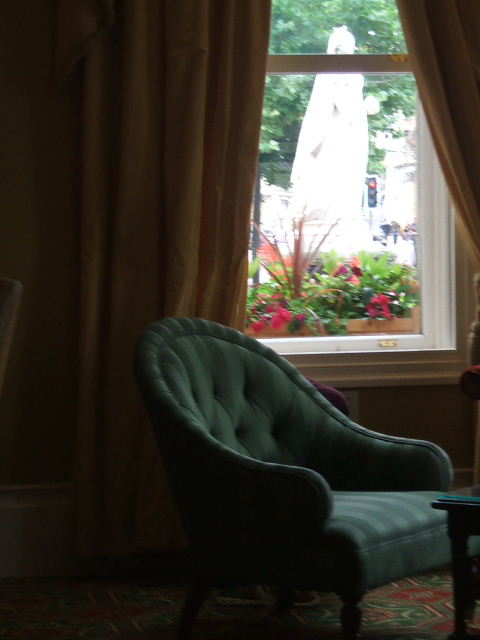 Perhaps you can see him in this one? (Apologies that it's so fuzzy but you've got to be quick when there's a four-year old about.)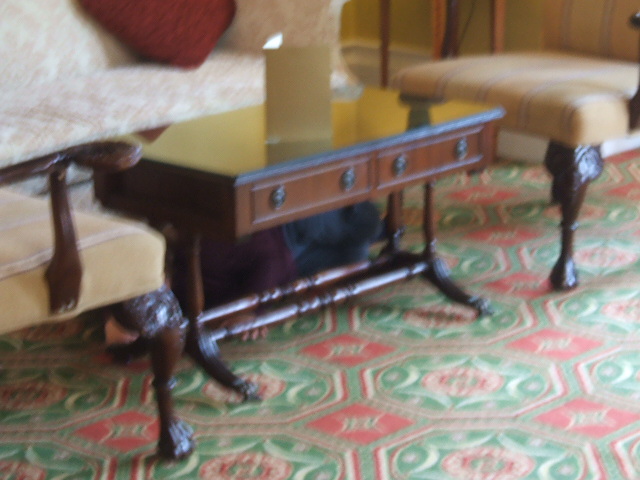 Yes, for little boys, hiding behind chairs and under tables is just the best fun you can have in a posh hotel.