On the minus side this dreary weather is not good. I know it's officially autumn now but, really, does it have to be so dark and depressing so early in the season.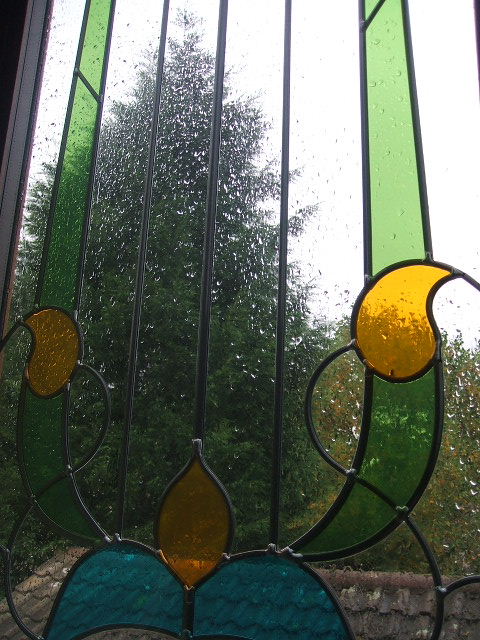 This was the view from the landing window this morning - rain, rain, and yet more rain. All driven in on a northerly wind which is so direct from the arctic I swear I can smell the polar bears.
This early cold snap has also meant that we're certainly not going to be able to get a zero gas bill this quarter. After weeks and weeks of trying, and of having no hot water on tap (except for the shower), we've twice had to give in these last few evenings and have the central heating on. The plus side of this - apart from being nice and toasty - is that it has been utter bliss to turn on the tap and actually get HOT WATER. It's been so long I'd forgotten how nice it is.
Also on the plus side, whilst rummaging around in drawers, sorting out some warmer clothes, I came across a nice little stash of wool that I'd totally forgotten about.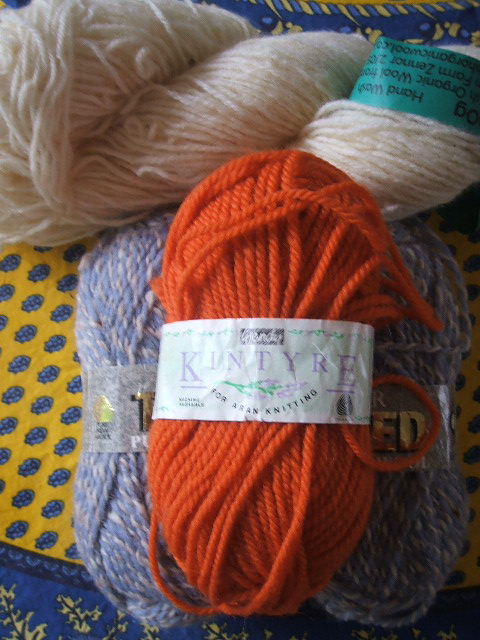 I've already cast on with the burnt orange ball to make another beanie hat - it seems such an appropriate colour for autumn.