I came across a photo of a nice waffle headband in the latest Greenfibres catalogue
and thought how much nicer it would be to use something like that to hold my hair back when I'm washing my face than the old, manky and incredibly-stretched hairband I use at the moment. So I had a little think and a rummage through my stash of wool and decided to knit myself one.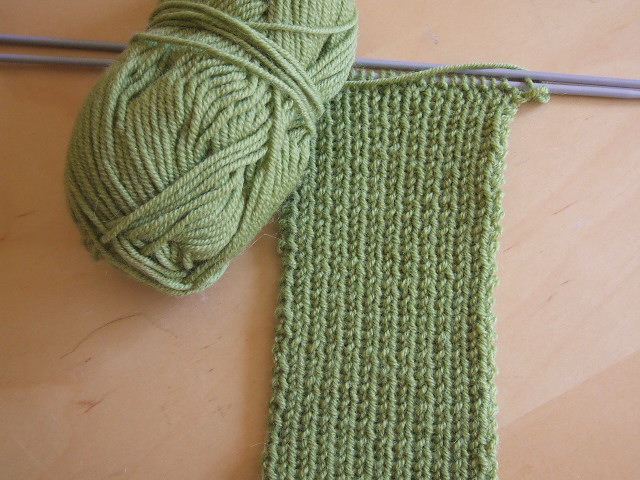 The wool is some Rooster Almerino DK from Laughing Hens and is in a shade called Gooseberry (actually more of a chartreuse colour than it appears in the photo). It's a k1p1 rib on 3.25 mm needles so is taking me quite some time but it's just the sort of mindless knitting I like to do whilst watching telly.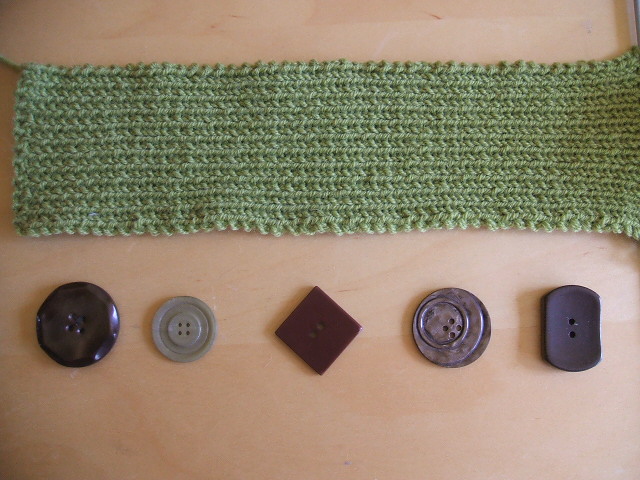 I'm planning on adding some sort of button decoration when it's finished - and having gone through the button box I've come up with these five candidates. Trouble is I like them all.