Yesterdays car boot sale was one of the busiest and hottest that I've been to in a very long time. After a week of totally blue skies and fierce sunshine the ground had dried out wonderfully (just as well as I could not have worn socks and trainers this week - no way), but the sheer mass of people, both buying and selling, meant it was HOT. But I did manage to pick up some useful bargains.
There was a pair of pyjamas for DN - 50p, already washed, ironed and put away ready to take to Bristol. Two videos of films I've never seen - Lost in Translation and Hi-Fidelity - 20p each. A useful stand-by for when the 'joyous' summer of sport dominates the TV schedules. A pack of unopened 50 C5 size brown envelopes - ideal for posting out books I've sold - 20p (now wishing I'd bought the second pack of 50 that was also for sale!) An new and still sealed tin of Crabtree and Evelyn Jojoba Talcum Powder - 10p. I do like a nice talc after my shower and the one I bought in Lush at Easter is beginning to run out. A few good books for re-sale (and some useless ones that have already gone to the local charity shop this morning). And, best of all, this book for 50p.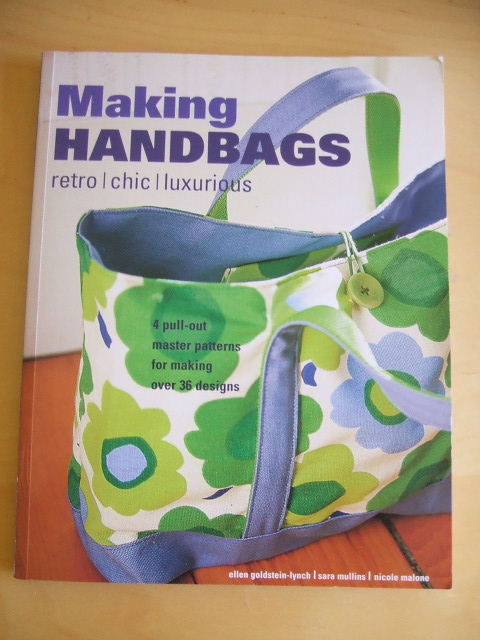 I came across this at one of the last stalls I got to and am delighted with it. There are loads of different types of bags shown.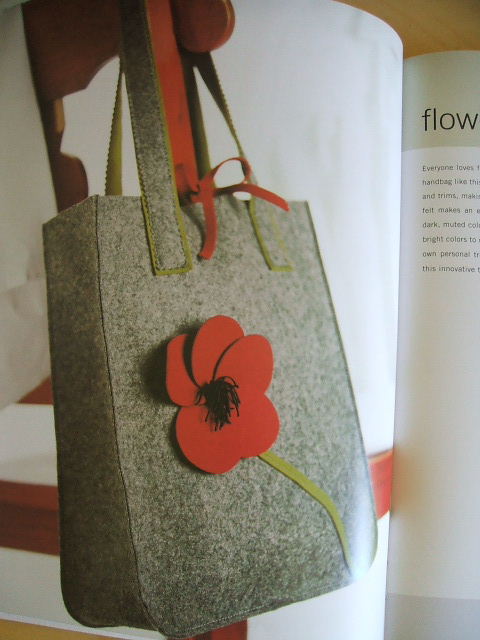 Tote bags - love the flower decoration on this one.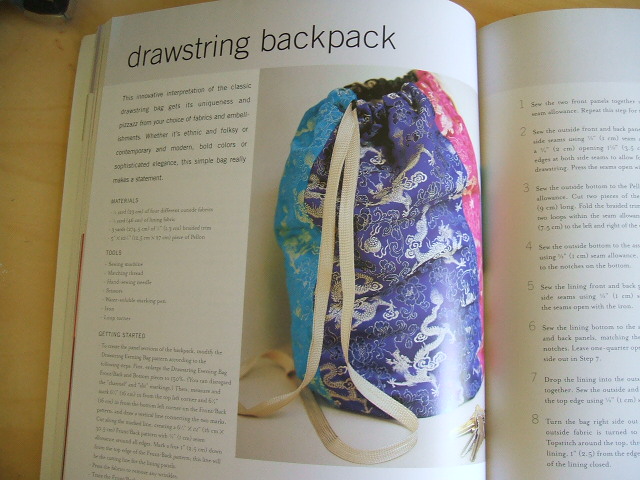 Drawstring bags, something I've been wanting to have a go at.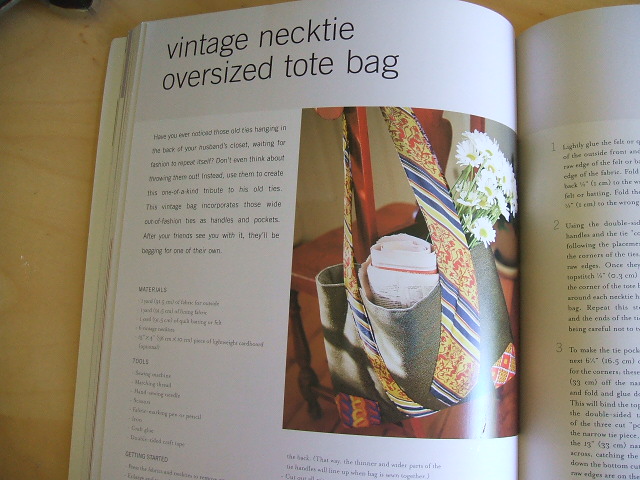 And a nice idea for using vintage ties as handles on bags.
Not only is there loads of inspiration in this book there are also 4 pull-out master patterns for making over 36 designs. Excellent!
All in all, the rather red, sore and burnt shoulders I had last night were well worth it.