.... get a hat.  I mentioned my I'd sold one of my hand knitted hats last week and Sharon J (www.finding-simplicity.blogspot.com) asked to see some photos of them, so here's a selection.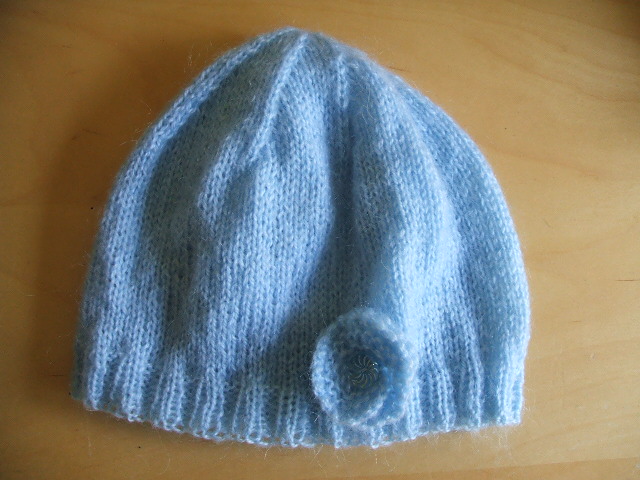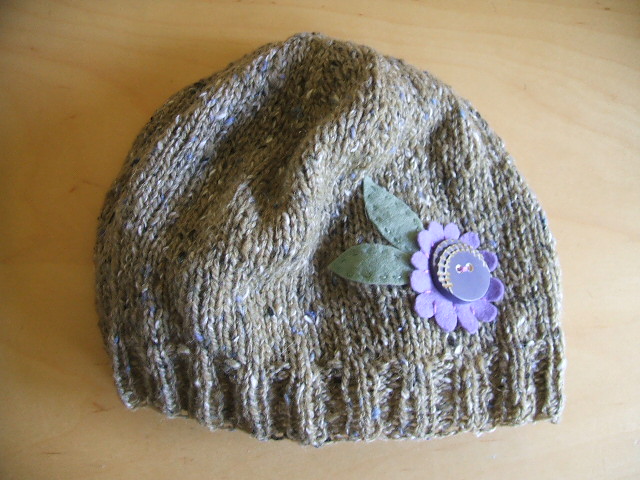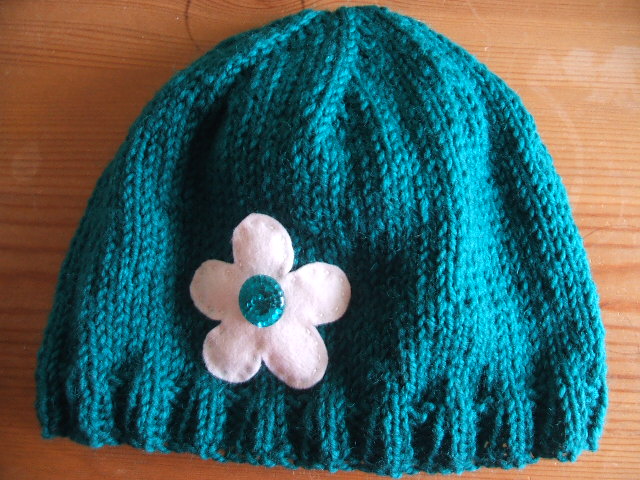 They're all knitted from thrifted yarns and are decorated on one side with pure wool felt flowers and / or vintage buttons.  The style is sort of a beanie crossed with a cloche hat.  I'm not a great hat wearer myself but do find a little knitted hat just the ticket when the weather is particularly chilly. 
I've just come back from an emergency appointment with the chiropractor.  These past few night I've been having terrible muscle spasms around my ribs on the right-hand side, and last night it was so bad that I only had a couple of hours sleep.  Turns out I'd managed to misalign one of my rib head bones!!  The treatment consisted of acupuncture (yikes, and I hate needles), and some very vigorous manipulation of the bones (it hurt so much I'm afraid I swore).  I'm not sure tonight's sleep will be any better as I've been warned the area will probably be very tender, but I've got my fingers' crossed for the weekend.  I don't 'do' lack of sleep very well!