With impecable timing my subscription copy of the new sewing magazine 'Sew Hip' arrived in my letter box about 15 minutes before my radio interview last Friday.  This meant that instead of contemplating a heart attack (or 'heartle 'tack' as we do say it in Bristle) with nerves, I had something else to focus on.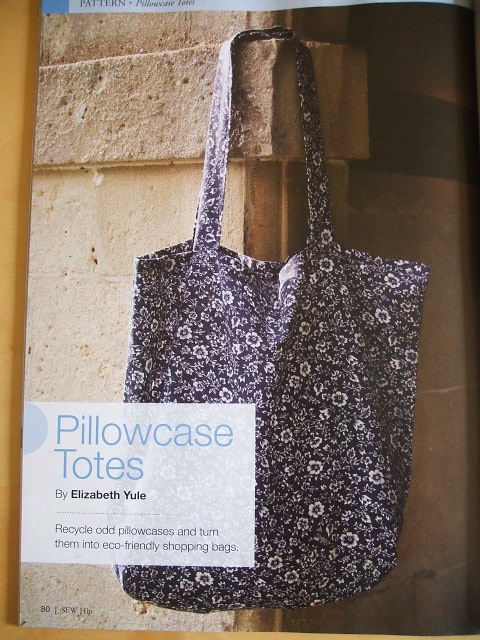 The magazine is fantastic, full of interesting articles and some wonderful patterns to sew.  My instructions for making pillowcase tote bags are beautifully featured over three pages.  The bags are so artistically styled and photographed that it's hard to believe they're mine.  I wish I could make my photos look a tenth as good.
I believe the magazine will be available in newsagents from 31st October - I can highly recommend it, and not just because of my tote bags!!