Some considerable time and effort has been spent by me this afternoon trying to hack back some of the really tall branches of a large shrub / small tree in our garden.  We had it well trimmed back in the spring but during the summer all sorts of leggy branches have shot out of the top of it and are waving around looking very untidy and, more importantly, beginning to get in the way of the sun now that it's lower in the sky.  I did take some before and after photos but, really, there was so little discernible difference that it would be a waste of space to put them on the blog.  When I was going through the photos I'd uploaded I had a hard time working out which were the befores and which the afters - grrrr!  It's not been a total waste of an afternoon though as when I went into the shed to try and find the small saw we've got - yes, I'd become so desperate I was going to start sawing the damn branches down - I remembered the vintage Christmas tree I got a few weeks ago at the car boot sale.
It has about 60 separate branches that fit into a central trunk and as the sun was shining it seemed a good chance to try putting the thing together.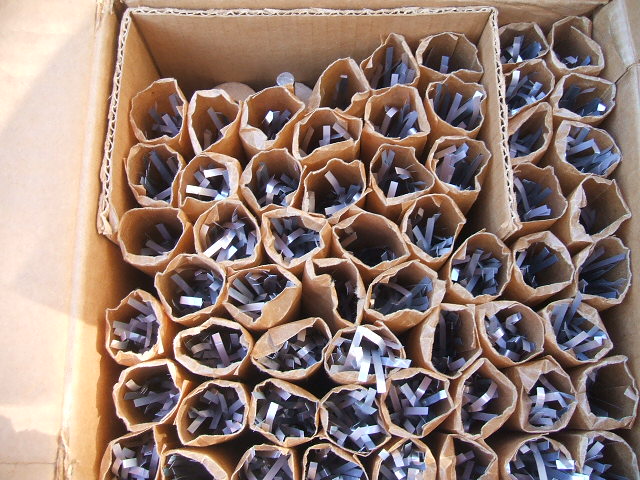 It is missing the original tripod stand but all the branches are there and although it's a bit of a faff slotting them all in it didn't really take too long.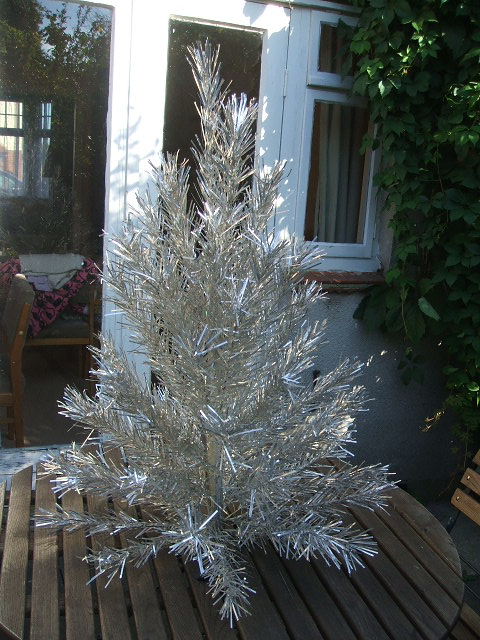 I only paid £1.00 for it so took a bit of a gamble as to whether it was any good or not.  It really is quite pretty and will be being listed on ebay this week.  (I know, I know - keep Christmas in December and all that - but the market in vintage Christmas decorations seems pretty strong at the moment so I thought I'd strike while the iron's hot.)