One of the great joys of thrifting (apart from the cheap prices), be it in a charity shop or at a car boot sale, is never knowing what you are going to find.  Yesterday was no exception as I left the local charity shop with a madly eclectic selection of purchases.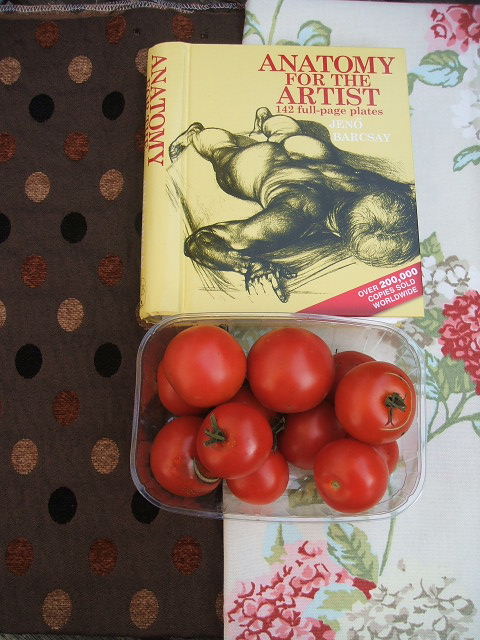 Anatomy for the Artist book - which turns out to have been a very good choice for re-sale (and I don't find many of those these days,) £1.00.  Two large sample pieces of upholstery fabric which are lovely quality and should make lovely bags at some point in the future.  There were lots of these sorts of sample there yesterday but many were quite small and not all the prints took my fancy - though somebody could probably make a stunning piece of patchwork from them.  None of the pieces were priced but I only paid 50p each for my two which I thought was an excellent bargain.  On the counter was a large box of home-grown veg,all priced at 60p each.  As I needed to buy tomatoes anyway this large punnet was just the ticket.  I can't think of many other shops where you could buy fabric, books and tomatoes all at the same time.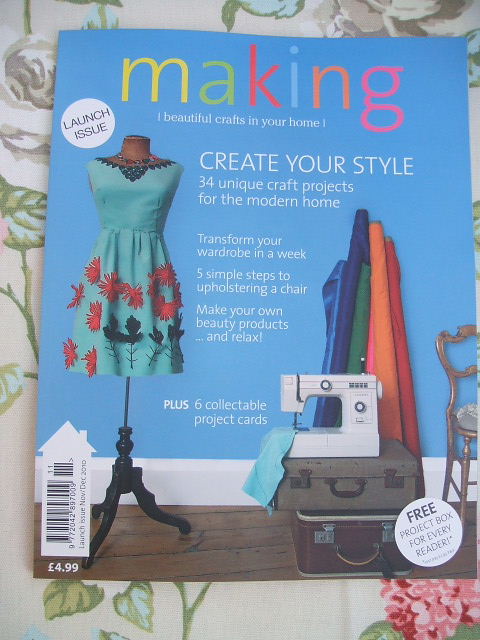 Across the road in WH Smith I spotted the launch issue of Making Magazine.  Normally, I don't ever buy magazines but this one looked right up my street so I went mad and spent £4.99.  I've only glanced through it so far but it looks to have some really interesting projects and ideas in there.