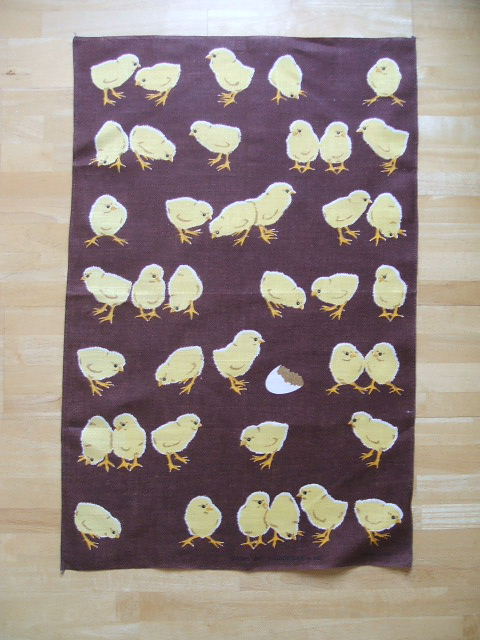 I called into the excellent new junk shop again yesterday morning and came away with four nice vintage Irish linen tea towels.  Much as I really like all the designs, I have more tea towels than I know what to do with - one of which I know for a fact I bought in Habitat almost 30 years ago, and it's still going strong (which either says a lot about how well it was made or, more likely, how infrequently I use it to dry my dishes), so all of them have been listed on ebay.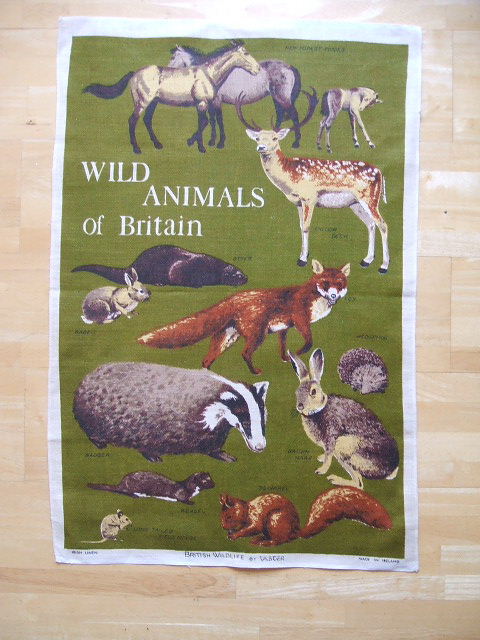 I've had some reasonable successes with re-selling vintage linen tea towels and, round here at least, they are not that difficult to find.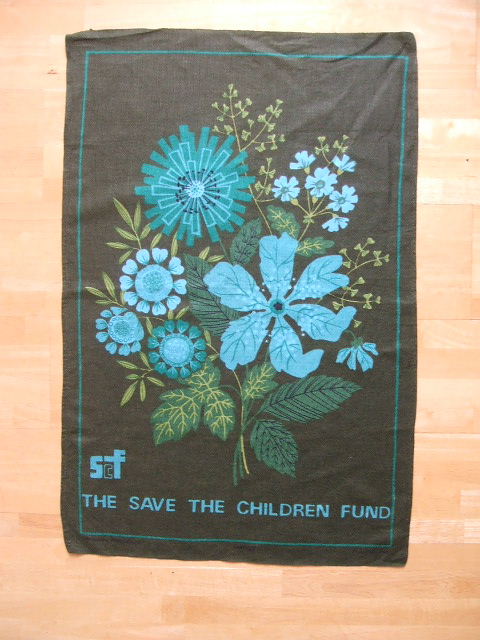 I don't think any of these have actually been used for drying dishes, more likely they were pinned up and displayed in a kitchen or kept folded up in a drawer.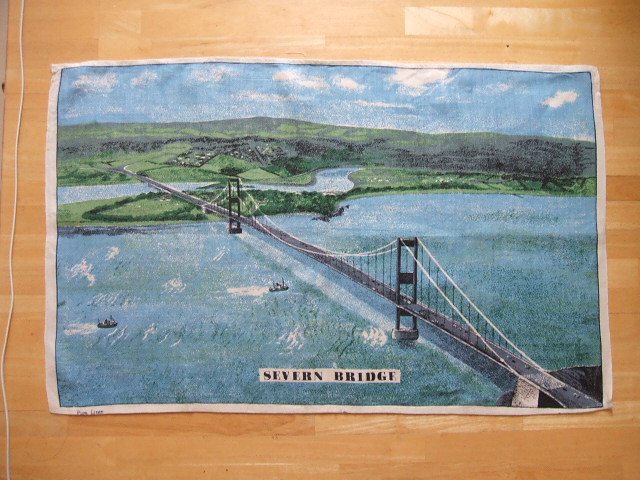 This one depicting the original Severn Bridge is lovely and reminds me of being taken by my Dad to see the Queen when she opened the bridge in 1966.  I vividly remember being told off by a policeman for standing where I wasn't allowed to (I was desperate not to miss seeing the Queen and saw a gap in the crowd and so headed for it - big mistake!)  I also remember moaning and whinging when Dad decided he wanted to walk across the bridge over to Wales.   Not sure how far we got as my little six-year-old legs really couldn't cope.  It was a memorable occasion though and one I'm very pleased I was a teeny tiny part of.