We had the most a-may-zing, fabulously-wonderful time at Champneys.  The food was five-star dining but all of it was low-fat, low-salt, totally delicious and beautifully presented - my gall bladder didn't grumble once.  I'm now approaching my fat-free lifestyle with a lot more zeal and zest and have already been closely studying various cook books to try and pep up our daily diet a bit more.  We went prepared with some snacks for P, should he find the portions too small for his appetite, but he didn't feel the need to plunder the bag of 'goodies' at all. 
The facilities were first-rate and we both really enjoyed the outdoor jacuzzi - so deliciously extravagant to be able to sit in a hot tub outdoors in England in February and to watch dusk creeping over the wonderful parkland that Champneys is set in.  The swimming pool was gorgeous too and although that was indoors it had a large glass section to the roof so that you could see the trees whilst swimming on your back.
 
This was the view from our room looking towards the main part of the spa, which is in an old Rothschild mansion.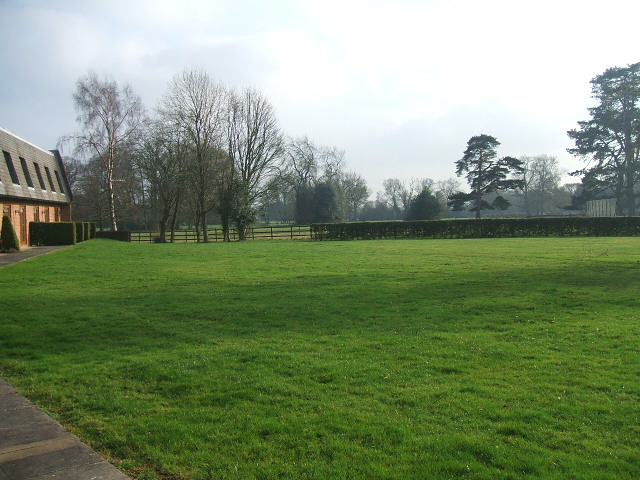 And this was the view looking in the other direction towards the many acres of parkland that surround it.  It must be even more stunning in spring and summer when the leaves are on the trees but we found it breathtakingly gorgeous even in late winter.
We tried meditation, did a bit of Tai Chi again, and had a go at salsa dancing which just confirmed to me that a) I do have two left feet and b) no wonder people struggle on 'Strictly Come Dancing.'  Salsa was a lot harder, and more strenuous, than it looks!
I had a couple of massages - something I've wanted to try for years - which were as relaxing as I'd always imagined they would be, the best pedicure ever (well, again, I'd never had a pedicure before but this one was fantastic and involved a paraffin wax treatment for my hideously cracked heels - which worked a treat,) and a session of reflexology.  I'd had reflexology once before and remembered it as being quite a revelation as well as totally relaxing, this time I was even more surprised that the therapist picked up on my gall bladder problem, without me having mentioned it, just by manipulating my feet - quite amazing!
We both enjoyed ourselves so much that we didn't want to come home.  We're hoping if we can find a good deal on the price again that we can head back to Tring as soon as bloomin' possible.  Seriously, it was heaven on earth.