I found another faux fur item at the 'Coffee and Jumble' yesterday, this time a jacket, to go with the coat I found a few weeks ago.  I'd  checked out how much faux fur things sell for on ebay when I picked up the coat and they seem to be pretty good sellers so I was pleased to find this jacket for £4.00.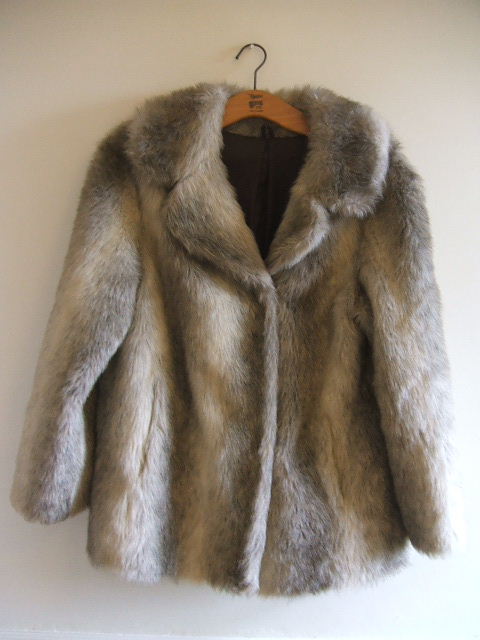 I'm going to hang on to both of them until the autumn, they won't eat or drink anything hanging up in the wardrobe over the summer.
Off to Bristol tomorrow for a week - highlights will include Mother's Day, my sister's birthday on Monday and a scout jumble sale on Saturday afternoon.