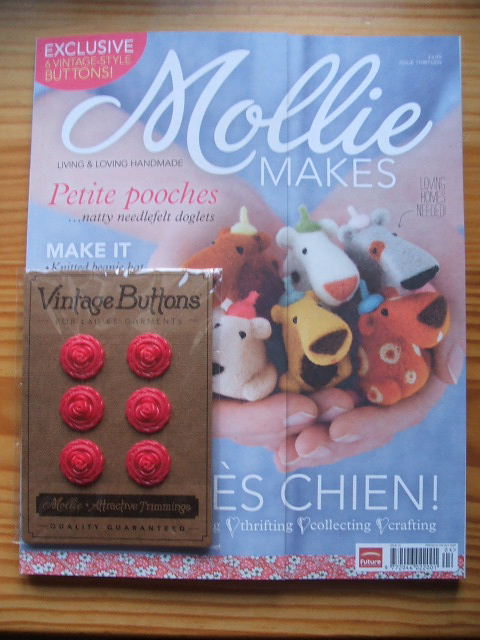 I've read some negative comments about 'Mollie Makes' magazine on a few blogs lately, and whilst I do know what they mean about the 'twee' cover photos which always feature hands and that some of the articles can be a bit 'samey', nevertheless I tend to buy a copy every month.  Not everything featured in the magazine floats my boat - bit too much reliance on Japanese-style embroidery and amigurumi-type felted animals for my taste - but I usually find at least one thing that inspires me every month.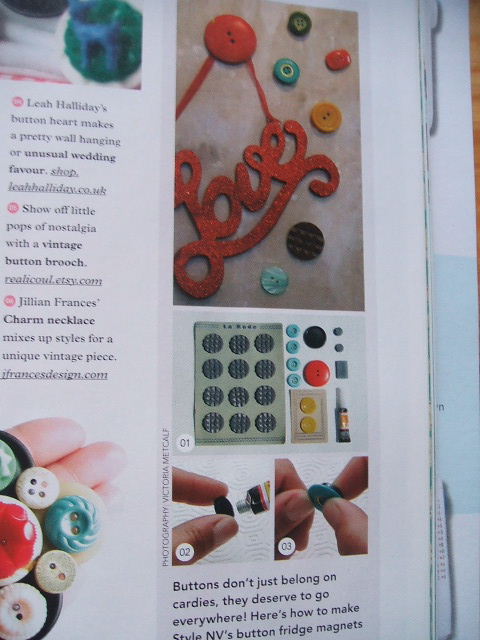 This month I was intrigued by the button fridge magnets they showed, especially as I have quite a large stash of vintage buttons and a pile of stick-on magnet strips.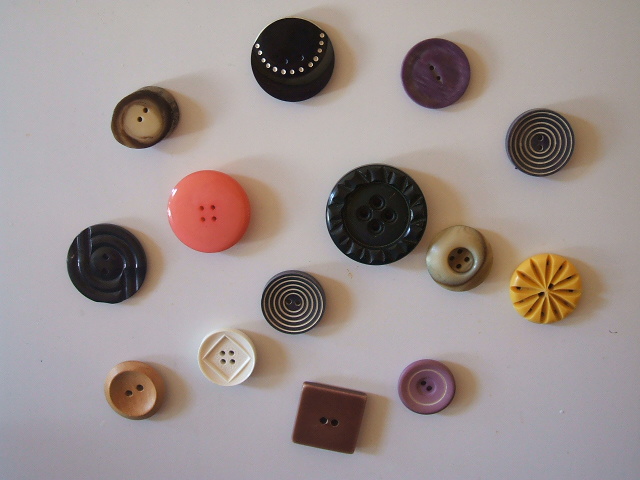 Ta-dah, a quick sort through my buttons to find some without shanks and a bit of judicious snipping to size of the stick-on magnets and I've got enough button magnets to keep me going for a while.  I'm particularly liking the square brown button magnet and the little wooden one in the bottom left corner.