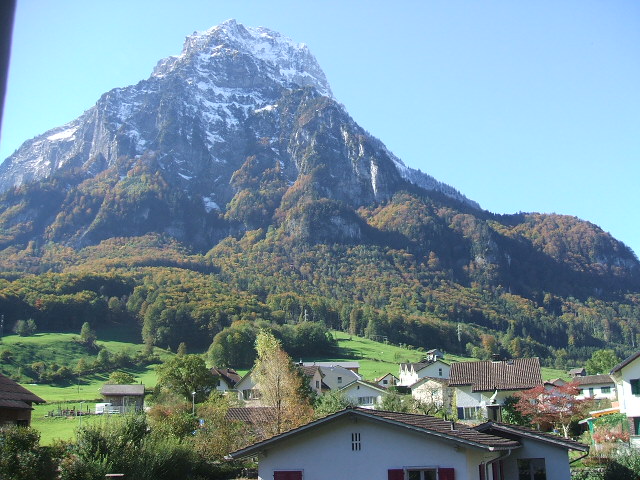 Hard to believe,  I know, but this stunning vista is the view from the loo in P's childhood home.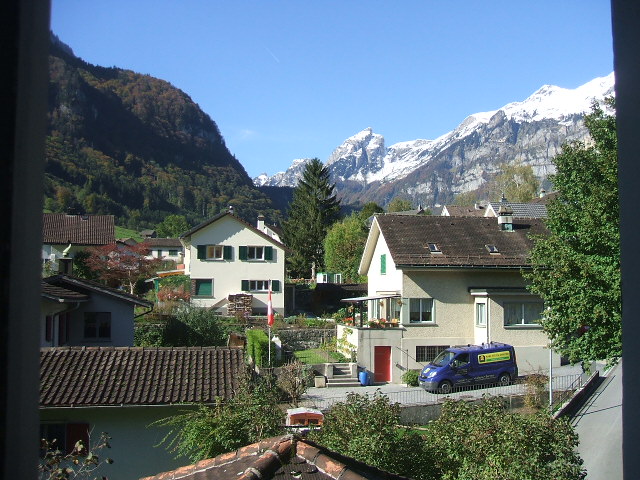 And this one is from the same window but with the camera pointing in the other direction.  Nice, eh?  
Switzerland was, as always, breath-takingly beautiful.  Only downside was, both P and I have come back with awful colds and chest infections.  I'll be back with more photos from rural Switzerland just as soon as I stop hacking and coughing and feeling somewhat scheisse.