I haven't had much success with thrifting these last couple of weeks - though I did find a rather nice pure linen Ann Harvey dress, never worn, and in my size, for a meagre £4.50 recently.  I bought it with the idea of selling it on ebay in the spring but, having tried it on, I think I'll keep hold of it.  Sadly, scores like that are getting more and more difficult to find as charity shops (at least round here) seem to be filled with George, Tu, Primark and M&Co cheap and nasty cast offs - often ludicrously over-priced and well worn.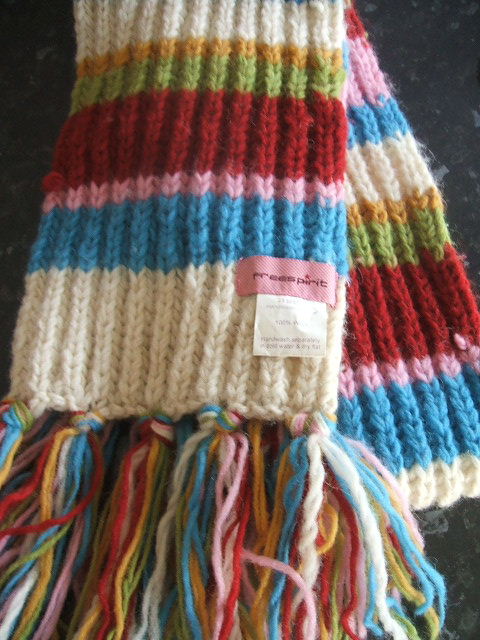 A small trip to Redfield (a suburb of Bristol) with my Mum yesterday did result in me finding this lovely stripy pure wool scarf which is in great condition and was handmade in Nepal.  It was languishing in a basket of various scarves and hats and something about it just shouted 'quality' to me and, more importantly, not made in nasty manmade fibres and produced in a Far Eastern sweat shop.  For only 50p I was delighted with it, especially the bright colours and its luxuriant fringes.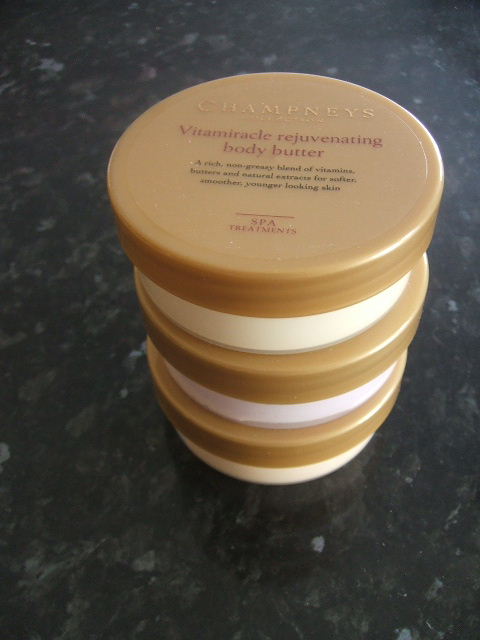 The other useful find was a set of three Champneys body butters for £2.00.  I'm going through body butter like a maniac this winter.  I think it may have something to do with finally living in a really warm centrally heated house - though we do have industrial-sized humidifiers on the radiators which I religiously keep filled with water.  Having spent a few days at Champneys two years ago, I know their products are fabulous quality and by no means cheap - so this was another bargain I was delighted to find.  How's your thrifting going these days?