The table top sale season still appears to be in full swing here in east Bristol - not a sniff of a boot sale as yet, though.  Last Saturday I went to one in Whitehall (in the church opposite where we used to live in the late '90s,) and next Saturday I'm off to another in Staple Hill.  This week's sale was not too bad, unusually for me I came home with a bag full of items that were not for resale but for me.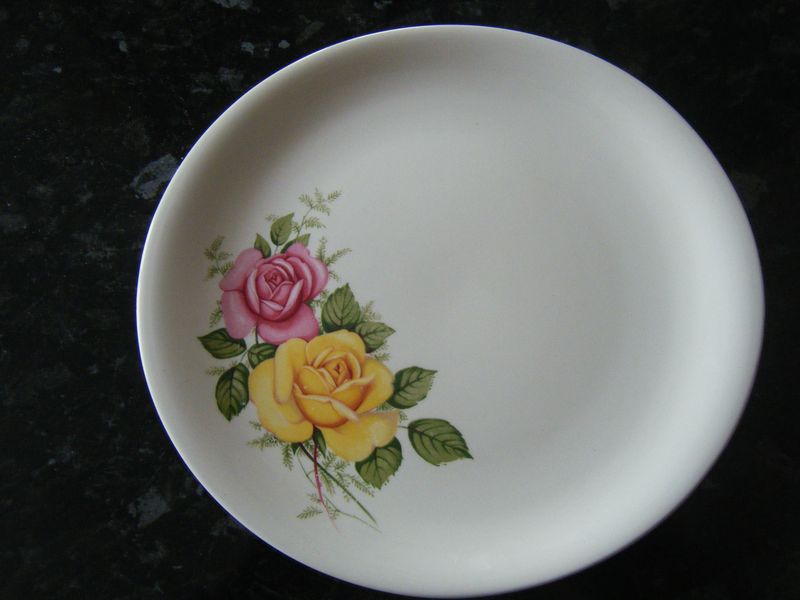 Five of these plates - 20p each - which are a useful 'breakfast' size.  I love the rose-print on the front and the fact that they are from the Bristol pottery.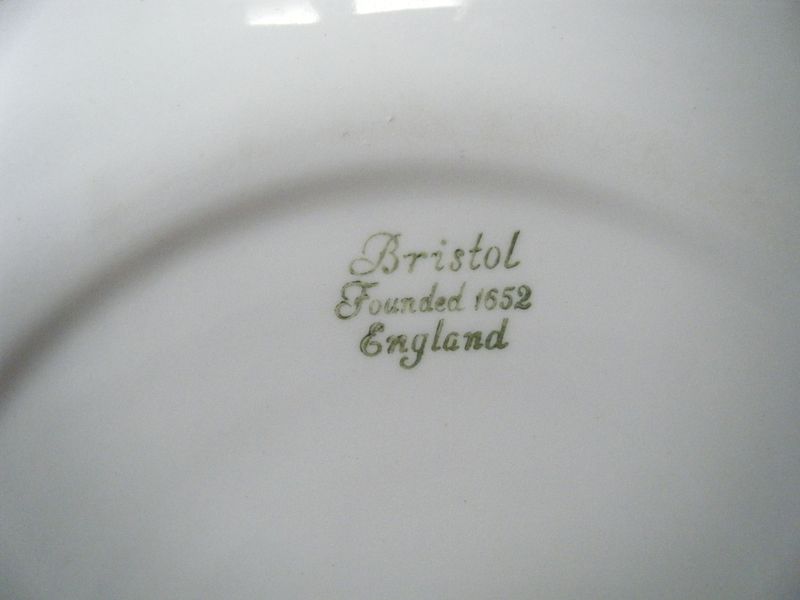 To make way for them I binned three of the very badly chipped plates which we've been using for years.  I did feel a bit bad about just lobbing them in the bin but really  I couldn't think of any good reason to keep hold of them any longer.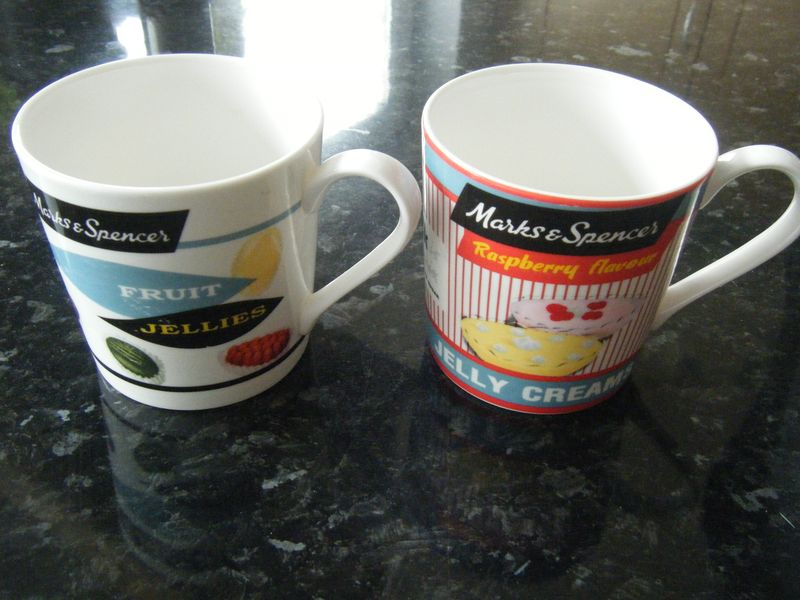 And for 50p each, two unused M&S 125 year anniversary mugs,  I'm really loving the fifties-style advertising on them.  These were not a strictly necessary buy as I've got a cupboard full of mugs with such things as 'NatWest, the bank for students' emblazoned across them!!  At least these are pretty as well as practical.
I also came home with a brand-new The Sanctuary Spa Skin boxed set full of nice things like moisturiser, face masks, eye gel, face wash and exfoliator for £2.00 and an unopened Body Shop White Musk Talc for 20p.  That one was a particularly timely find as I'd just run out of talc.