I know it's a bit previous to be thinking about Christmas in July but I couldn't resist this lovely selection of vintage glass Christmas tree ornaments that I found at the car boot sale yesterday.
There is this smiley and cheerful pink crescent moon.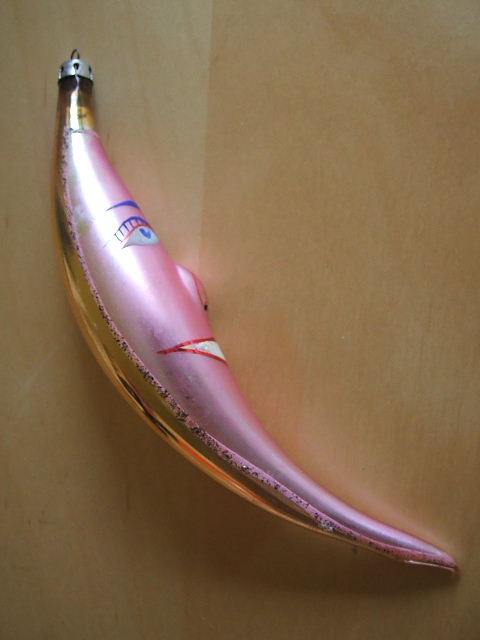 These two candy striped drop baubles.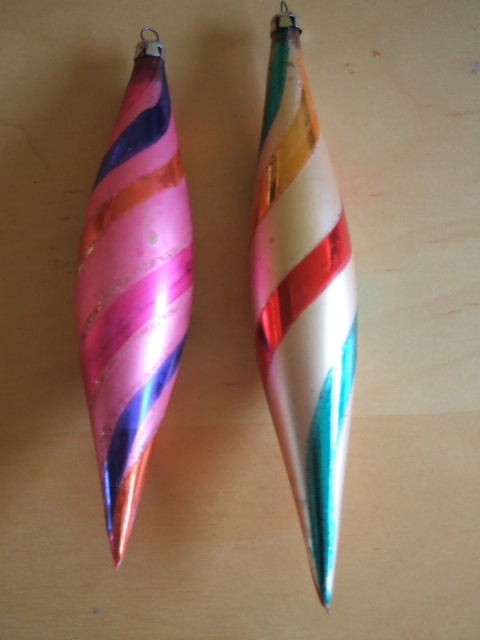 This box of gorgeous purple and mauve glittery baubles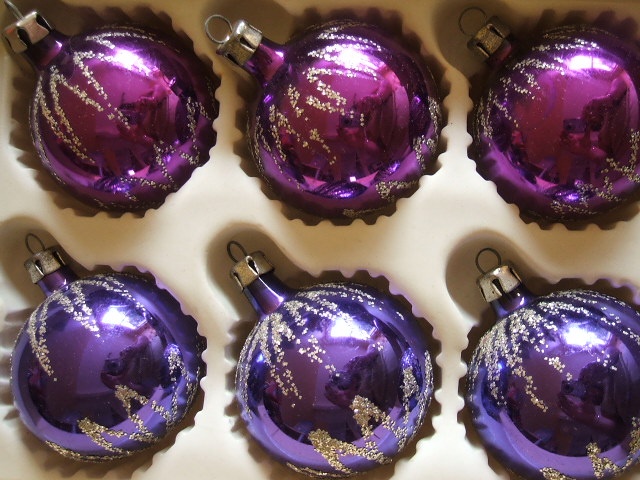 And a large box of assorted glittery baubles.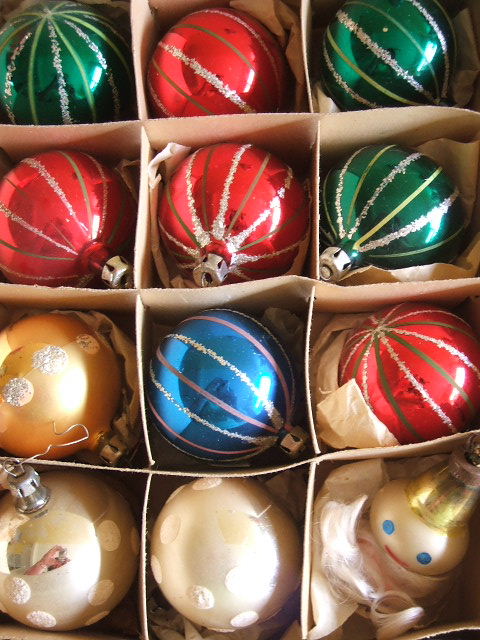 They cost the grand sum of £1 for the lot. I shall keep some for our Christmas tree and the rest I'll probably sell on ebay in November / December. I'm not a great fan of Christmas but I do enjoy decorating our small artificial Christmas tree every year and I like to only use vintage glass baubles. The tree was £1 many many years ago from a Scout Jumble Sale when we lived in Nottingham - I bought it in the May and felt a bit of a fool carrying it back home along a very busy road with people giving me some very odd looks indeed!! But every Christmas when it emerges from the depths of the shed, I'm very glad I've got it.
I also got a lovely piece of vintage fabric yesterday too - it will probably be destined to be a lining for a bag, although I wouldn't mind making myself a summer top from it if I had enough material.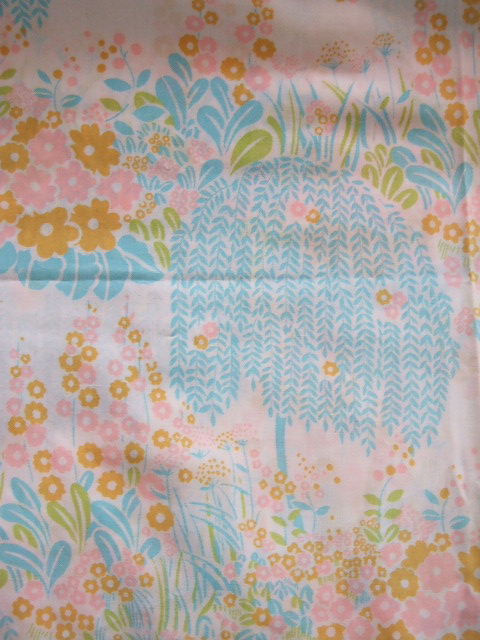 It's such lovely faded pastel colours, and I really like the weeping willow tree in the middle of the pattern. I'll have to ponder about it for a while before I decide its ultimate fate.
I was in two minds about going to the car boot yesterday as we had had some heavy rains early in the morning, but it had brightened up again by about 10.00 am. The car boot I go to is scheduled to start around 10.30 am (very civilised) so I thought it was worth giving it a go. The funny thing was that there were only about half the number of sellers as at the same venue last week, but I came away with probably three times as much as I bought the previous week. It just goes to show that you never can tell what you're going to find.
Just a reminder that I have extended the deadline for the draw for my handmade bag to next Sunday, 22nd July. And that I'm also offering a second prize of one of my hand knitted corsages. These are made with Noro Kureyon yarn, a pure wool felt leaf and a vintage button in the centre.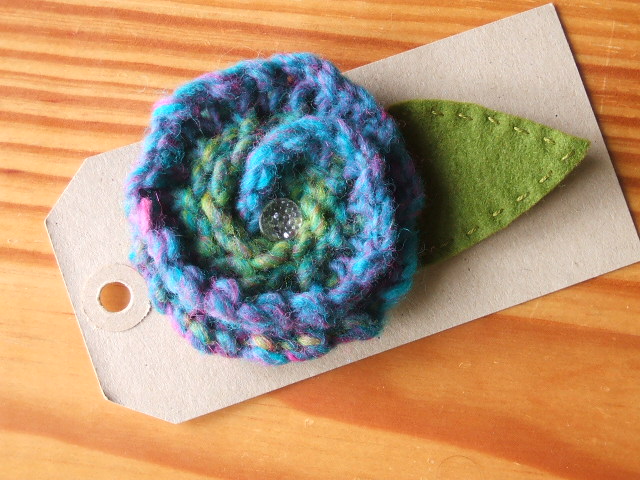 There will be some vintage ric rac, vintage trim and a selection of vintage buttons included with the corsage as well. Just leave a comment on this post or the previous one to be included in the draw. I'm happy to post anywhere in the world.