The weather was so beautiful yesterday afternoon that I decided it was time to get out in the garden and to collect in as many apples as possible before we get hit with either a frost or high winds. So far this autumn the weather has been wonderful - warm, although not always sunny, days with light winds and mild frost-free nights. It feels like mother nature is making up a bit for the wash-out summer we had this year.
I thought I'd try and store some of the apples, it's a bit of an experiment as I'm not sure how well they will keep, but we've had so many this season it would seem a wicked waste not to give it a go.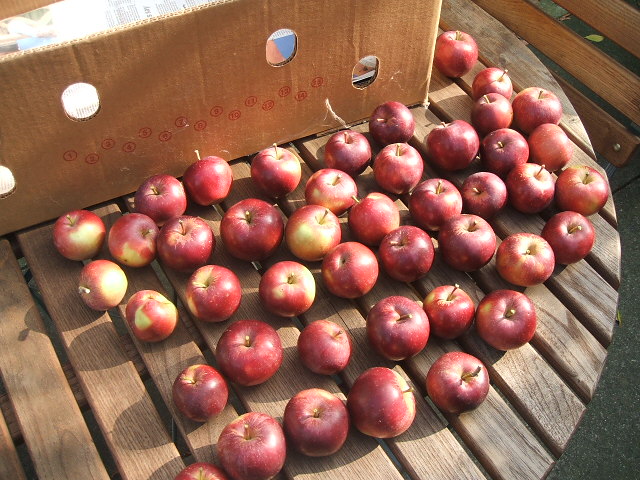 I picked in as many of the apples as I could sensibly reach on the tree (this photo is about a third of them), wiped them all over with a clean damp cloth, wrapped them individually in newspaper and stored them in an old cardboard banana box. There were about three layers altogether when I'd finished.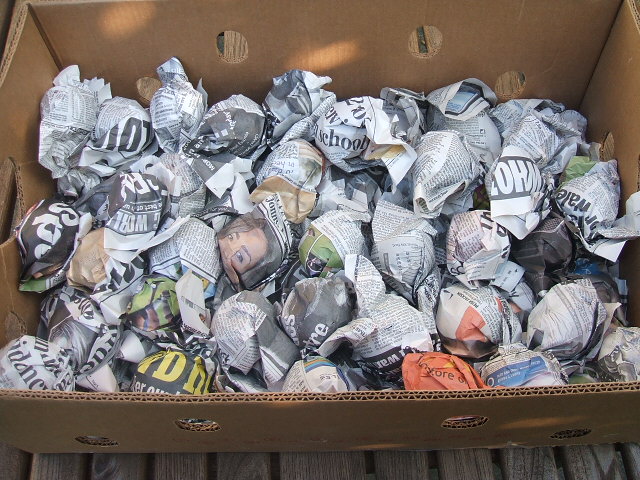 Some of the apples had suspicious holes in them so they went into the compost bin (don't wish to encounter a maggot when I cut the apples up - yuk!), and there are still a few left on the tree, but this little lot should see us nicely through the next couple of months - provided they store OK and I'm keeping my fingers firmly crossed for that. I put the box in the shed which is cool and dark and, hopefully, a good environment for the apples.
On Saturday the local scout group had a second-hand book sale which proved to be very good and I came away well pleased with what I'd managed to find. There were boxes and boxes of books for sale - most of them fiction, but there was a reasonable selection of non-fiction too. I had mainly attended to look for books to resell but I couldn't resist picking up this one for myself.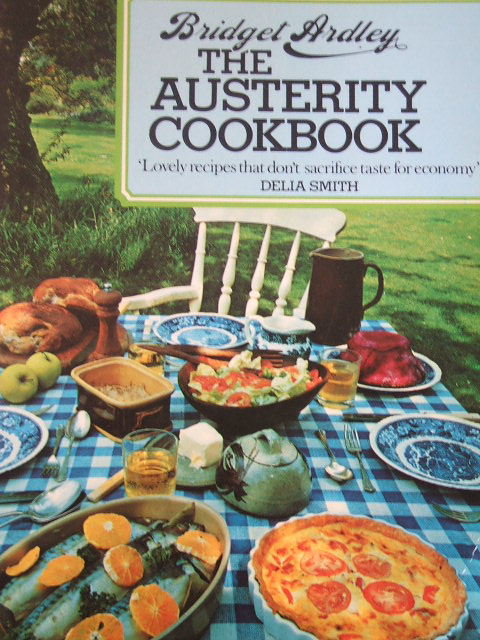 It's not a book I've ever come across before (it dates from 1977) but there seem to be some nice recipes in it which are not only economical but a bit 'different' too. I'm always on the lookout for something new to cook, I find that's half the battle with cooking - trying to decide what to eat. I'm hoping to give some of the recipes a 'whirl' soon and I'll let you know how I get on.
*I love that line from 'Come, Ye Thankful People, Come', and I like the idea of having lots of supplies put away before the worst of the weather arrives, echoes of being a primitive hunter/gatherer I suppose.