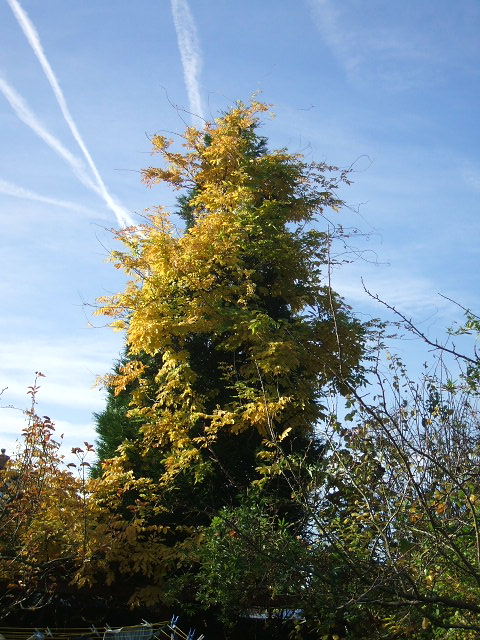 The most bea-u-tiful warm sunny day - quite exceptional for mid-November.  The washing is blowing nicely on the line, I was able to go out and about this morning without the need for a coat (indeed, it was so warm, I wished I'd left off my vest too!)  There isn't a cloud in the sky (only the vapour trails of jets en route to somewhere more exotic), and the wisteria has now turned to the colour of autumn sunshine.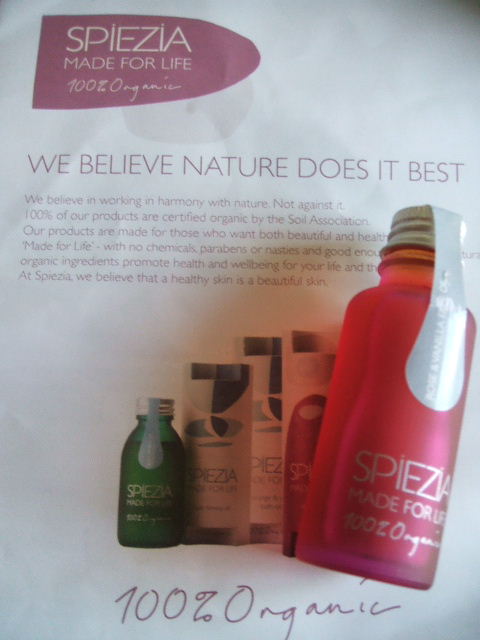 Coming home to find my 'free' organic moisturiser from The Telegraph offer has arrived (I had to pay for P&P).  Jolly nice it looks too, as, indeed, it should as the RRP is £19.95.  The Spiezia website (www.spieziaorganics.com) has some wonderful looking organic creams, ungents and soaps but, sadly, at £7.50 for a bar of soap their prices are waaaaaaaaay beyond my budget.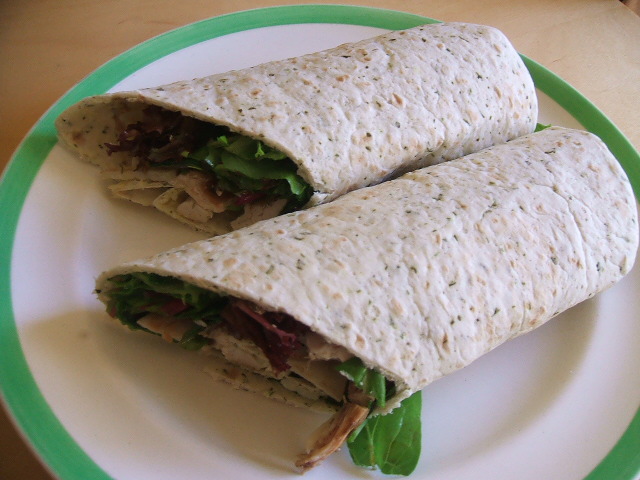 Having a homemade wrap for lunch.  I'm really into wraps at the moment - they never seem to go stale and can be filled with all sorts of leftover bits and pieces to make a really tasty lunch.  Today's wrap had salad leaves with some shredded cooked chicken breast (leftover from last night's meal) and parmesan shavings with a drizzle of balsamic vinegar and olive oil - delicious.
Having had a reasonable night's sleep after trying out the warm milk and honey 'cough cure'.  It didn't exatly 'cure' the cough but it did help me to sleep much better.  (Wendy, did you try it?  Did you find it any help?)
Having not one but two Christmas Fairs to look forward to tomorrow.  Sadly, they're both on at the same time but, hey, beggars can't be choosers, and I know which one I'm heading for first.