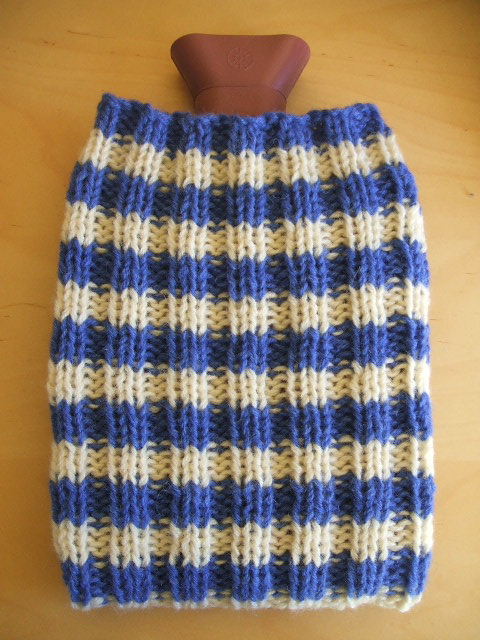 I finished up the 'Cornishware' striped hot water bottle cover over the weekend, and I must say I'm quite pleased with how it turned out.
The organic Cornish wool was double knitting and I used two strands together on 5.5 mm needles to make a nice thick cover.  The fisherman's rib gives a bit of stretch to the cover and means it fits snugly and isn't likely to slip off.  The stripes give it some interest and as well as being a bit like 'Cornishware', it's also pretty close to the Bristol Rovers colours.  I'm no great fan of football but if I support any team it's got to be Rovers.
I'll be away for a few days from tomorrow - hope to be back with plenty of photos over the weekend.  Hope you all have a good week.