As promised, here are some photos of the wonderful vintage Christmas things I found yesterday.  There were quite a few different bags and boxes of 'stuff' and I haven't really plumbed the depths of quite all of it yet.  Plus, there were two boxes of vintage Christmas lights which I left behind (though I now wish I'd bought those as well, of course).  The lights were vintage enough to have bakelite plugs attached - and they weren't in working order (one of the helpers at the 'Coffee and Jumble' very bravely plugged them in for me) - but they were very pretty.  Perhaps they'll still be there next week - fingers crossed.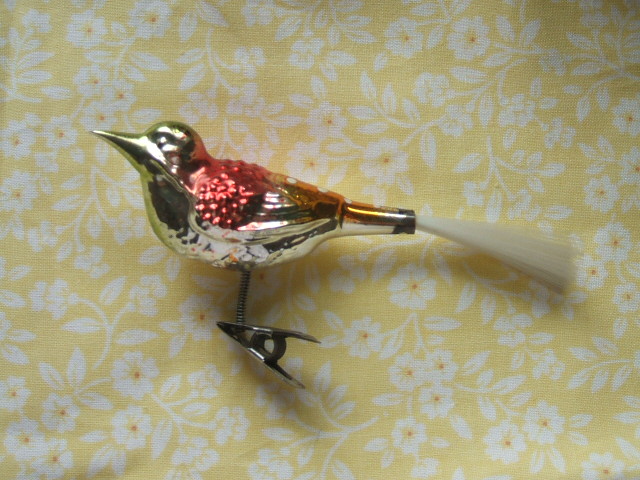 Anyhoo, one of my favourites is this clip-on glass bird with a sort of bottle-brush tail.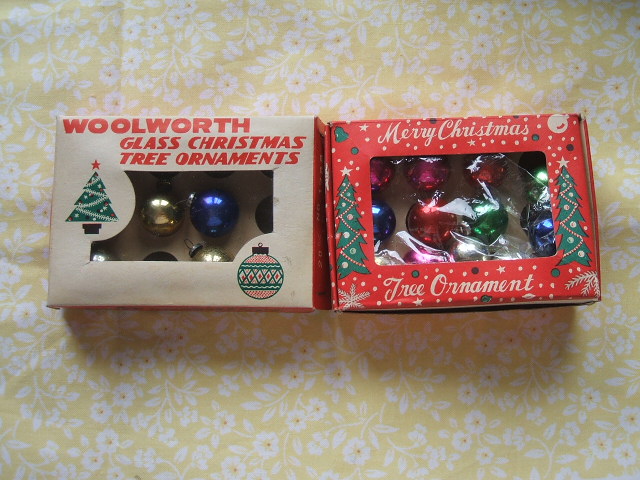 Teeny, tiny boxes of teeny, tiny glass baubles.
Not one but two 'concertina' paper Snowmen.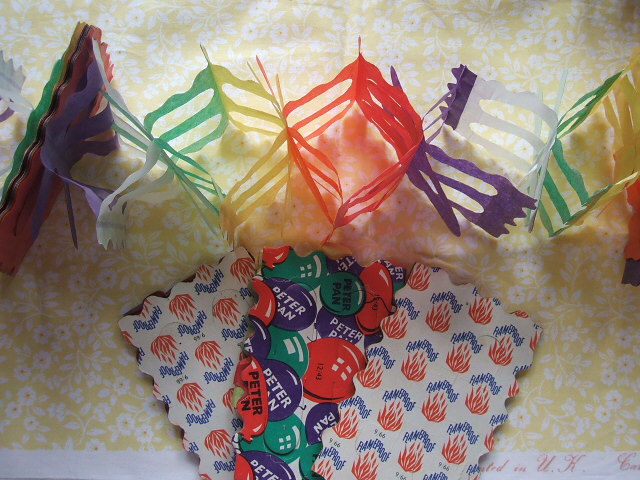 Four lot of paper chains - which I'm not sure have ever been used.
Two Chinese paper lanterns.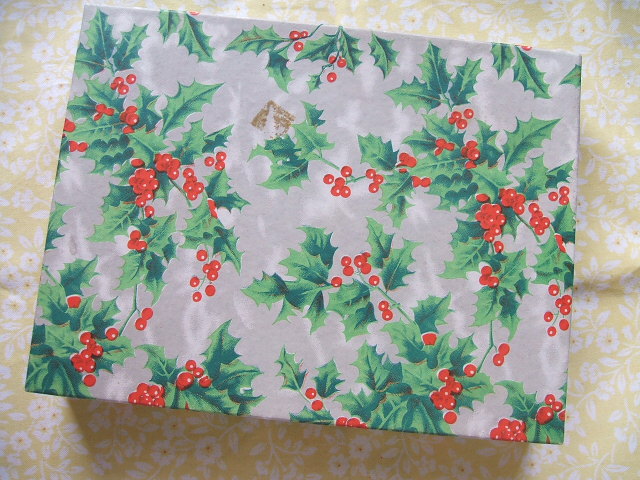 Lovely vintage boxes.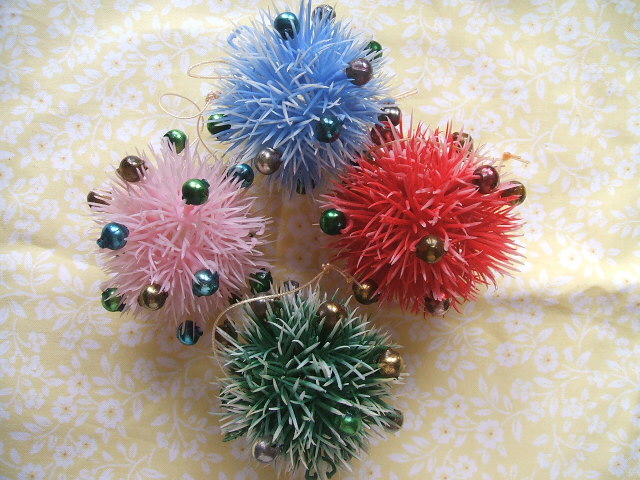 Some rather odd Sputnik-style large plastic bauble thingies.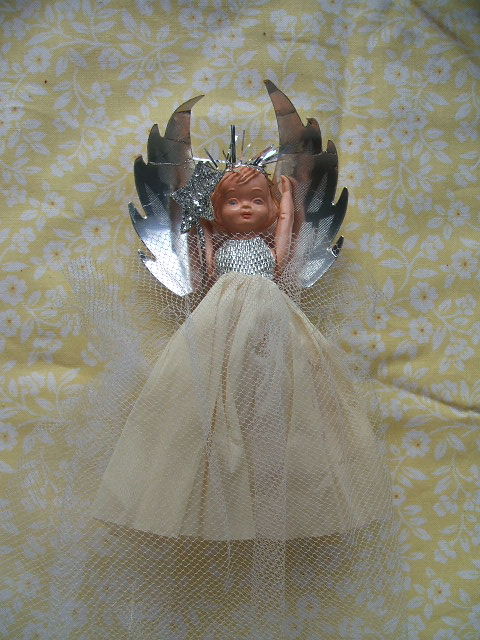 A fairy who's in need of a bit of TLC.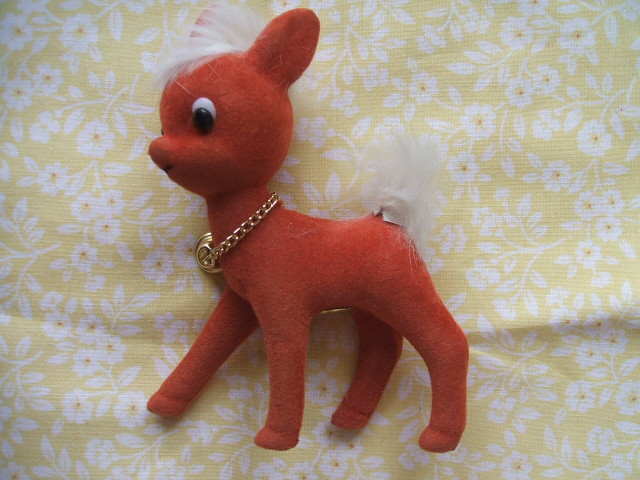 A fleecy deer / (?) reindeer.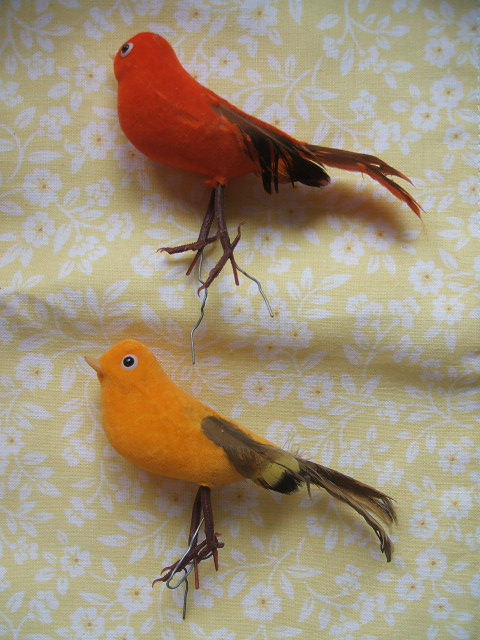 Two small fleecy birds.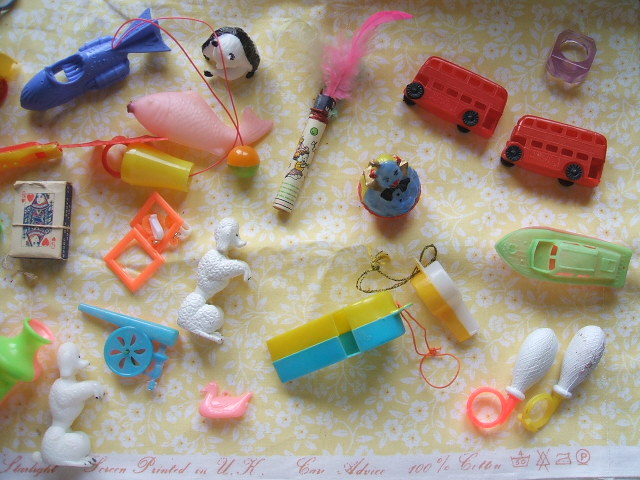 And a whole bagful of vintage plastic cracker toys.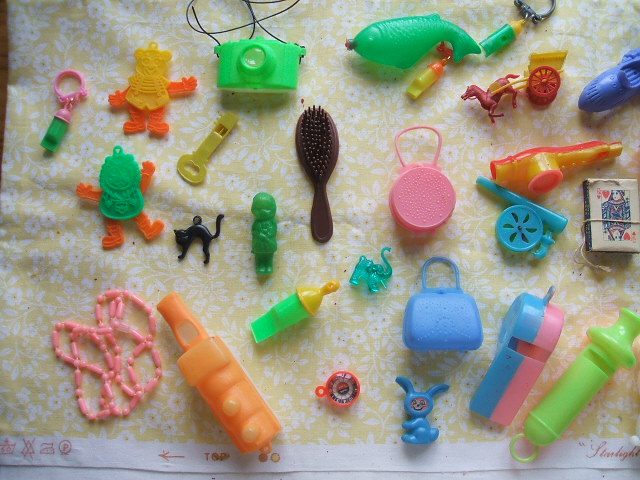 Over forty in all, and all stamped with that famous phrase from my childhood days - 'Made in Hong Kong.'