I thought I'd pretty much given up on going to the Thursday Car Boot Sale after last week's disappointing visit, but the temptation of a lovely sunny morning and the you-never-know-what-you'll-find thrill of any car boot, lured me there once again.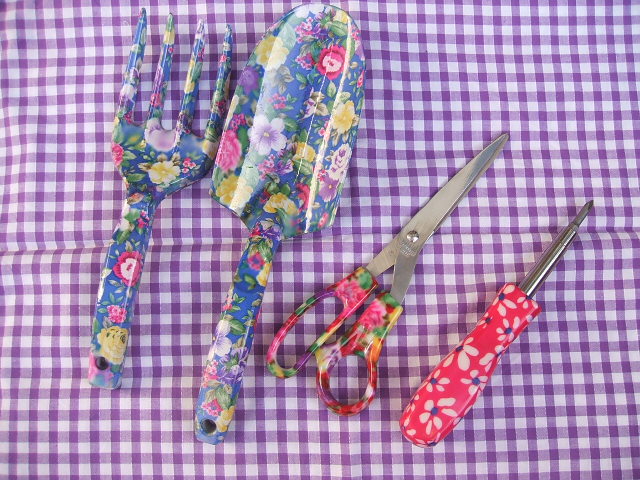 I'm so pleased I went as there was somebody selling lots of flower-bedecked items - items that I didn't know you could get with flowers on them.  Lovely practical things like trowels, forks, scissors and screwdrivers.  Everything was £1.00 each, except the scissors - they were only 50p.  As I needed a fork and trowel I was really happy to buy one each of those.  The scissors are a bit of a luxury as I don't really need them but they'll no doubt come in handy.  As for the screwdriver - well, I just could not resist having such a flowery one.  It's got two different-sized Philips heads and although I've already got a couple of Philips screwdrivers I have to admit they are rather damaged and worn - probably because I can get VERY frustrated when I can't get a screw undone!!  This new one will be a welcome addition to the tool box and certainly won't get lost with it's bright pink handle.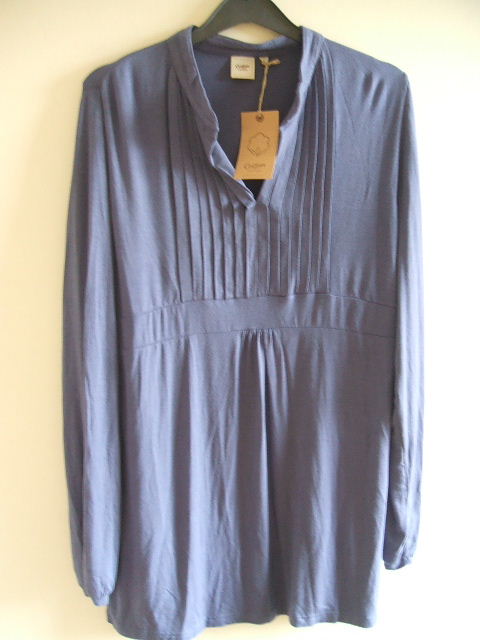 I also found a brand-new Cotton Traders top which I hope will be useful for my sister (S let me know if you like it and also if you'd like me to post it down to you).  It was only £2.00 and is a pretty shade of grey-blue with winter-friendly long sleeves.  It was so warm walking around this morning that I can't imagine it ever being cold enough for long sleeves again - but it will be, and all too soon.