It was a lovely sunny morning today and that darned northerly wind had dropped a little as well so I took myself off to the local Thursday car boot sale.  I'm really glad I made the effort as I had some cracking finds.  There was a huge rack of 'larger size' clothes with everything priced at £2.00 each - a truly bargainous price for plus size clothing.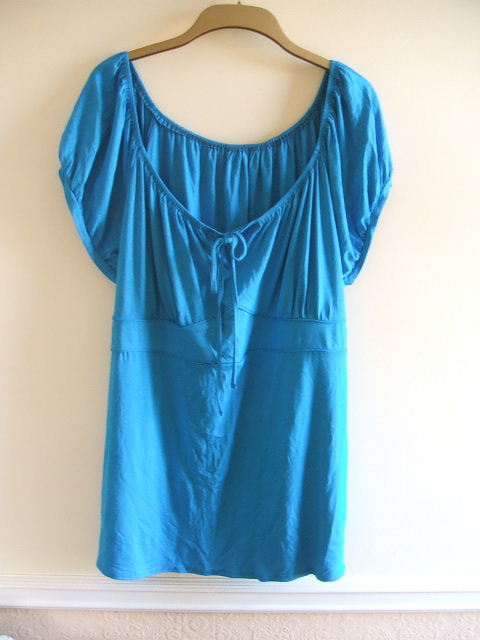 I bought this turquoise summer top which was a lovely fit and length when I tried it on.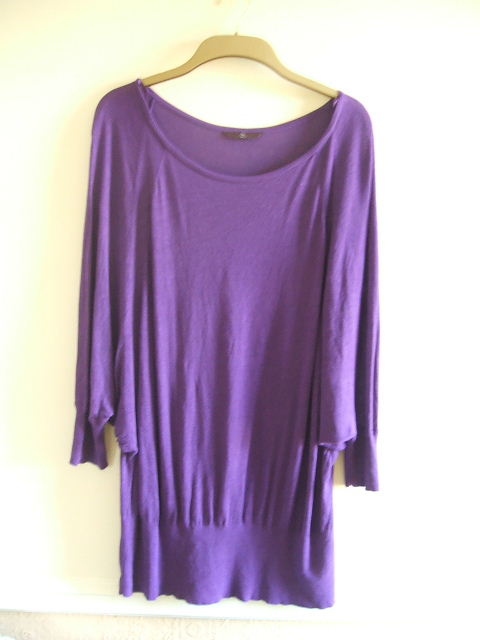 A purple batwing-sleeve sweater from Evans.  I remember these being around last winter and not being sure whether to buy one or not as they say never wear a trend - batwing sleeves - that you wore first time around.  I clearly remember batwing sleeves from the 80s so thought I'd pass up on them second time around.  However, when the sweater in question is only £2.00 I thought I'd take a punt - and very nice it looks on too.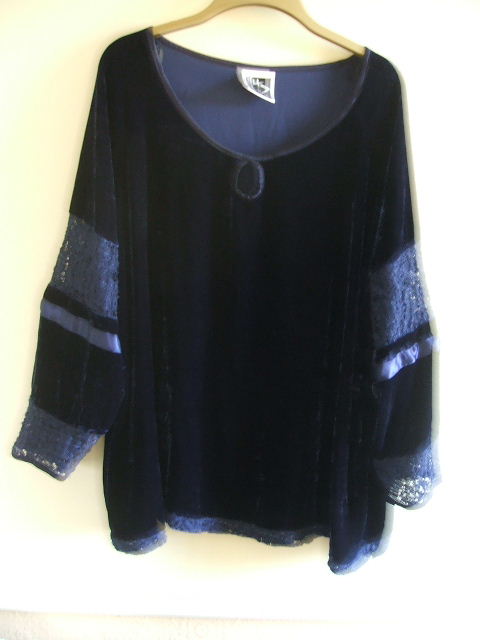 A 1647 (Dawn French's fashion company) blue velvet top which was £1.00 (different seller from the one I bought the other tops from.)  I initially bought this with the idea of selling it on ebay but, having tried it on, I think I may keep it for myself.
A pretty summer skirt for my sister - hope she'll like it - also £1.00.
A tube of Soap & Glory facial exfoliator.  I hadn't really heard of Soap & Glory as a brand until I read one of Caroline's recent boot sale posts and realised they're worth looking out for.  My face could do with something to brighten it up a bit and I'm hoping this might help.  The tube was £1.00.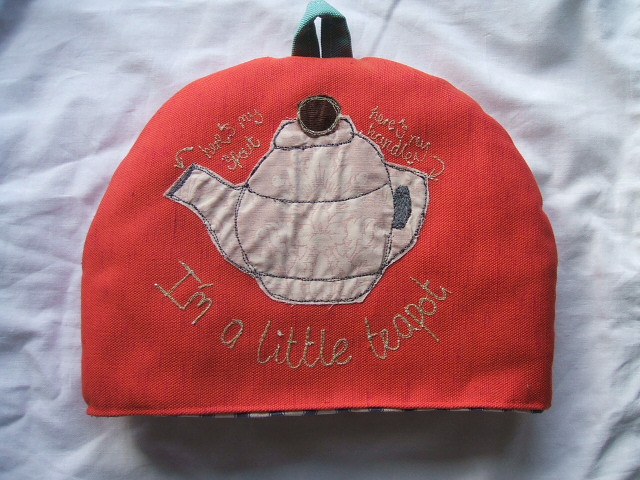 And then the piece de resistant - a Poppy Treffry tea cosy.  It is gorgeous and has apparently never been used.  I really like Poppy Treffry's things so I was delighted to find this.  It cost just £1.00.  Appropriately enough, the 'I'm a little teapot' rhyme whas the first thing I ever learnt at school on my first day at infants.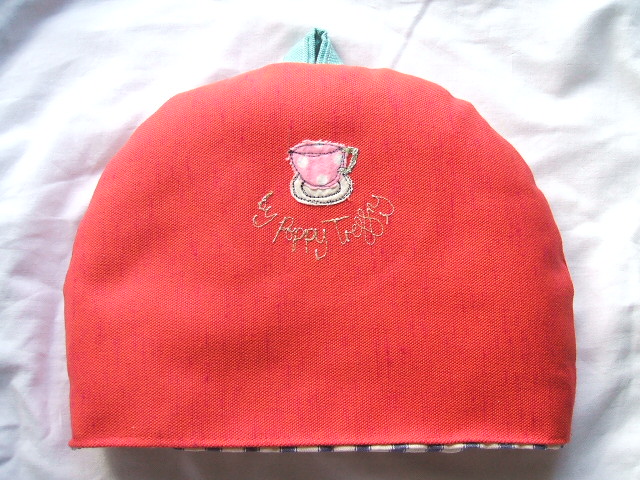 So, all in all, 'twas a truly cracking car boot sale.  Let's hope the weather stays fine for Sunday's boot sale too.