Last year we were inundanted with plums, this year the crops is not quite so prolific.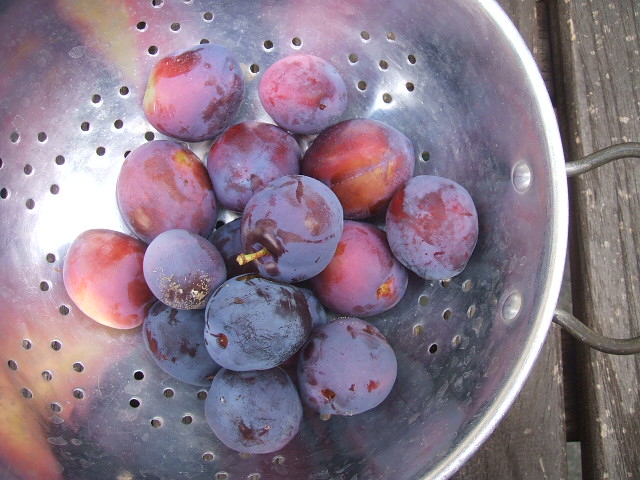 In fact, this tiny amount of plums that I picked in this morning is approx. half the total plums on the trees.  There were so few of them that I've used them to make a plum fool - there just weren't enough to have plain old stewed plums.
Luckily, there are still a few pounds of plum jam from last year's jam making session still stored away in the sideboard which should be enough to see us through this winter as well.  Mind you, one of the apple trees is simply groaning with fruit so does anyone have a nice apple jam recipe - otherwise it'll be apple sauce with everything!!