I set off for the Thursday car boot sale this morning in the hope that I'd find a few more tops for my nephew, which I did - two long-sleeve T-shirts, one short-sleeved one and an over-the-head Le Coq Sportif hooded top (all 50p or £1.00 each) and possibly some more toiletries for my stocking-up-for-winter hoard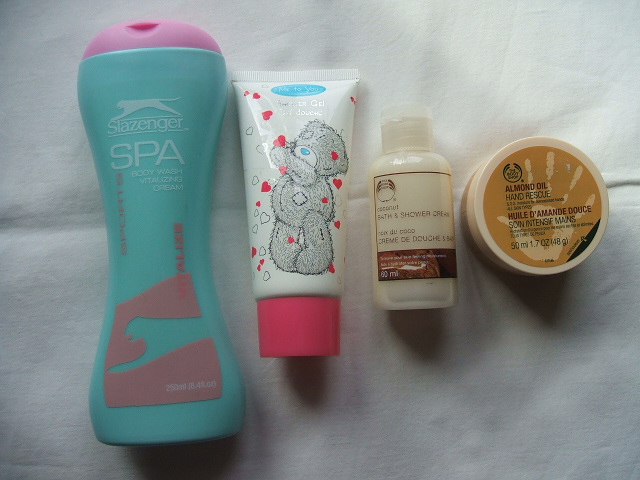 Which I also found - Slazenger Spa shower gel, Me to You shower gel, and Body Shop Coconut shower gel - all three for £1.00, plus a pot of Body Shop Almond Oil Hand Rescue, brand new, £1.00.
 
What I had not expected to come home with was a fab-u-lous new handbag for myself.  Now, I'm not really a shoes and handbag sort of gal - most fashionable shoes would never fit my swollen hooves in a million years, and I'm quite happy with my Birkenstock sandals in the summer - and handbags, well, they're alright but they don't really float my boat.  Except Radley handbags.  I just L-O-V-E Radley bags.  I don't know what it is about them that I find so appealing - although I think the Scottie dog logo may have something to do with it - plus the fact that they are very stylish and very well made.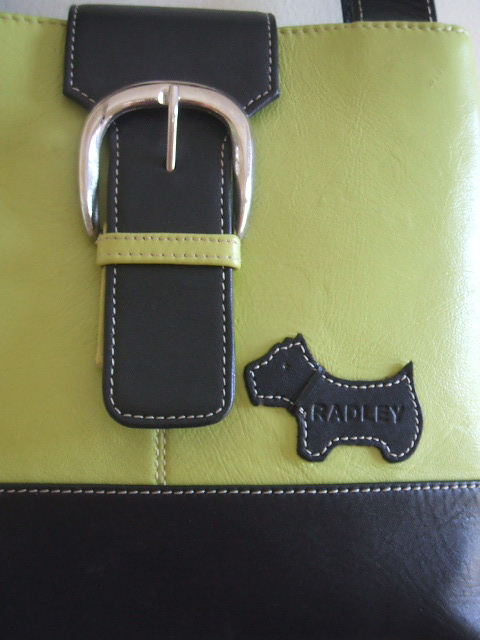 So, when I found this little beauty for sale I had a sneeking suspicion it would end up coming home with me.  When I first found it I asked the price and it was £20 - which is fair enough for a Radley bag (apparently it had been £25 earlier in the morning).  I hummed and haa'd and put it back and carried on looking round.  On my way out I went back and asked if the seller would accept an offer (not something I usually do at a boot sale) and we eventually agreed on £18.  The seller told me it had originally cost over £100 - which I can well believe as anything made by Radley is tres expensive.  I am thrilled with it - although really shouldn't have been lashing out £18 on anything at the moment as my finances are a bit the worse for wear.  But, blow it, for once I was going to treat myself and I'm blooming glad I did.