As I had to pop into the bank this morning, and as the new junk shop is most conveniently located just behind said bank, I thought I'd call in and have a good look round.  My first stop, as always, was their excellent selection of second-hand books.  I only came away with three today - two hardbacks and a paperback for £1.00.  One has been listed on Amazon, one on Greenmetropolis and one looks like it could be quite useful as a reference book for us.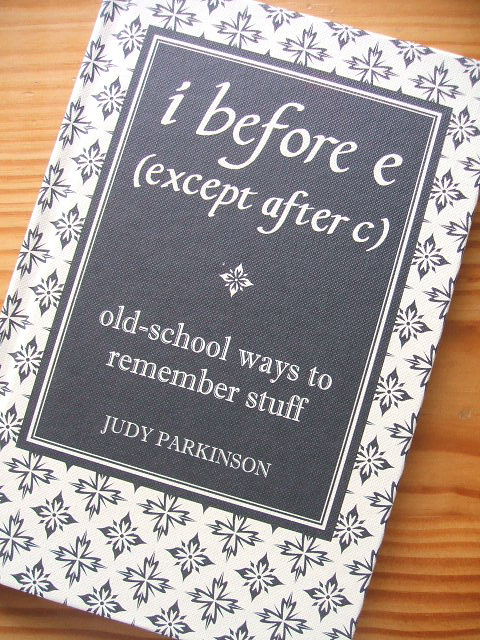 I also had a rummage through their pile of old bedding and linens.  It was all a bit precariously stacked - plus it was mostly on a very low shelf which is awkward with my hip at the moment - so I couldn't poke about as much as I would have liked.  However, out of the corner of my eye, folded up very neatly on another shelf, I found two vintage half-aprons.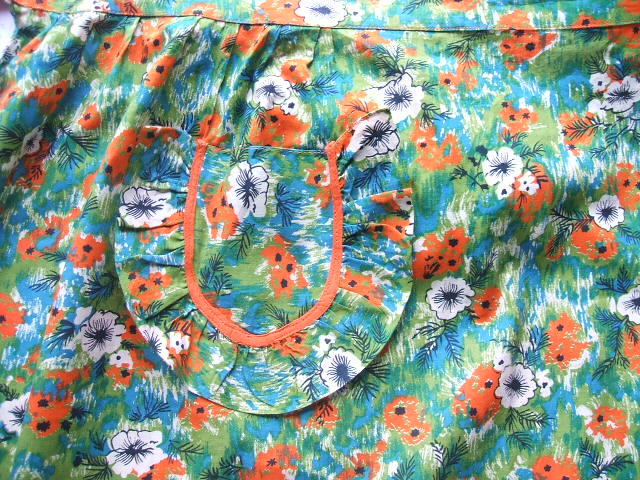 The colours are very vibrant on this one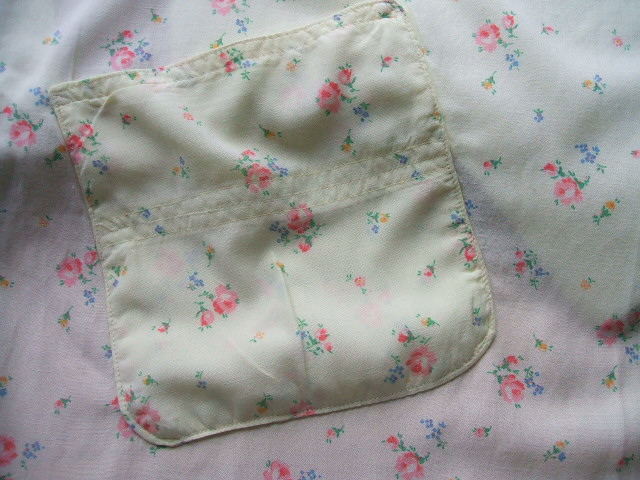 And sweetly pastel on the other (the fabric of this one reminds me of a nightie my Mum made me when I was little.)  They were 50p each and will be destined for ebay once the light improves enough for me to get a decent photo.  (I tried really hard to get a 'full-length' photo of both aprons but had to admit defeat with the leaden skies and gloomy grey wet weather we've got here today.  Roll on Spring!!)
The new junk shop is fast becoming my favourite bargain-hunting spot - they've got tons more stuff than the charity shops plus their prices are much better too.  If anyone is Wickford way and fancies checking out the junk shop for themselves, they're located just behind Nat West bank near the Market Place.
Just wanted to add: I've come across a couple of new-to-me charity shop bargain-hunting blogs recently which are really good - Faith, Hope and Charity Shopping and The Vintage Knitter.