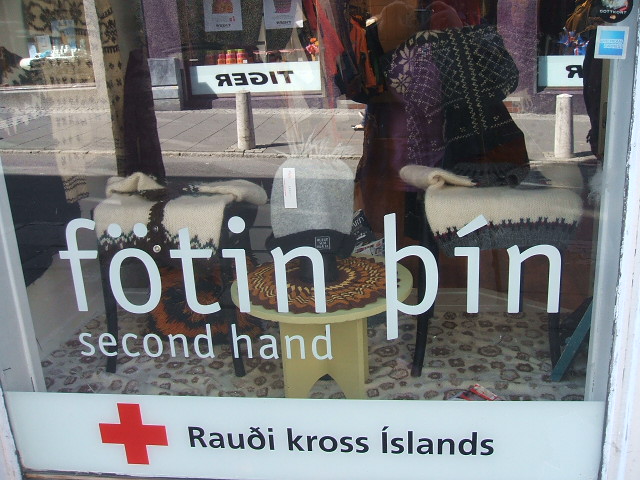 Even I, with my inbuilt charity shop radar, was a bit surprised to stumble across a charity shop in Reykjavik.  And, boy, it was like no other charity shop I've come across before.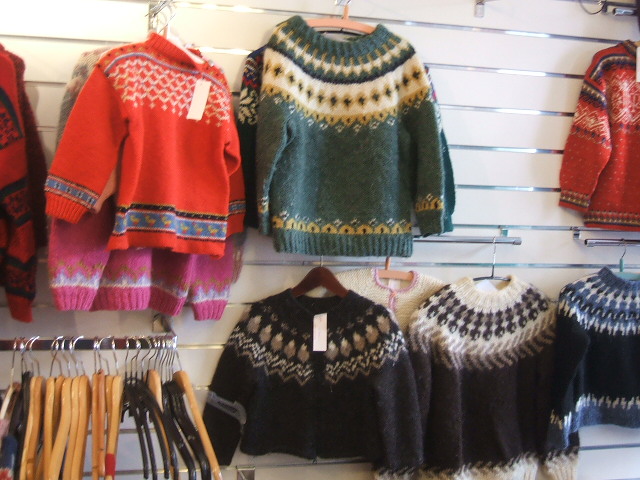 It was stuffed with rack after rack of beautiful Icelandic knitwear - some of it sadly a bit over-washed and felted - but most of it in beautiful condition and at considerably lower prices than you could buy it new.  Sadly, they didn't have anything that really took my fancy or, indeed, fitted me that well - although I did try a couple of things on.
No worries though, I discovered that Alafoss Lopi Icelandic wool was only £2.50 for 100g (much cheaper than it is in the UK.  And, can you believe it, I came across some horribly icky acrylic rubbish in a charity shop here yesterday where they were charging £1.99 per 100g ball!!) so I bought 12 balls.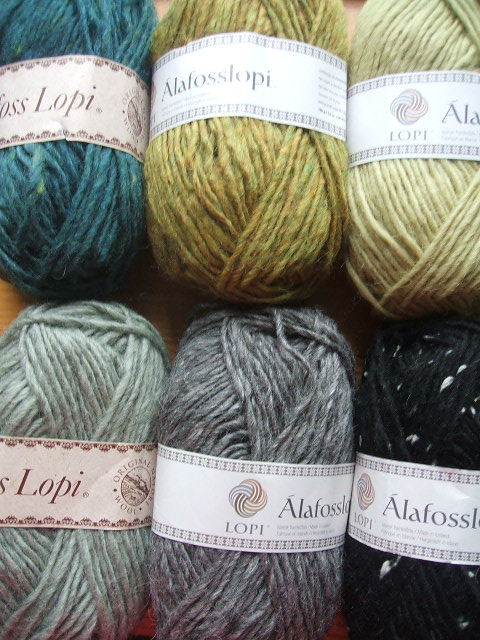 Two balls of each of the above colours.  I was so spoilt for choice in the shop as they had Lopi in every colour you could imagine, but very little room in our suitcases meant I was limited as to how many balls I could buy.  Now to decide what to knit!!