While the sun is still shining and the weather is still dry, I'm going to carry on making boot sale hay for as long as possible.  This morning was another stunning sunny morning and the boot sale was really busy with both buyers and sellers.  I came away with: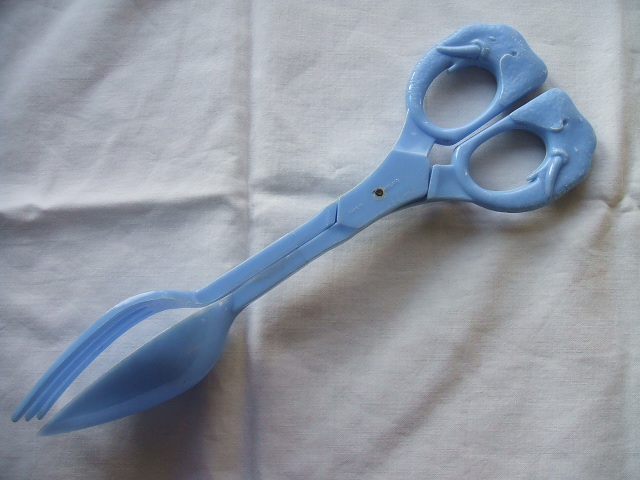 A lovely pair of vintage plastic Tudor Rose salad tongs for 10p.  I love the speedwell blue colour and the elephants on the handles, and the fact that they're Made in England.  I did think of selling them but I've decided I like them waaaay too much and they're definite keepers.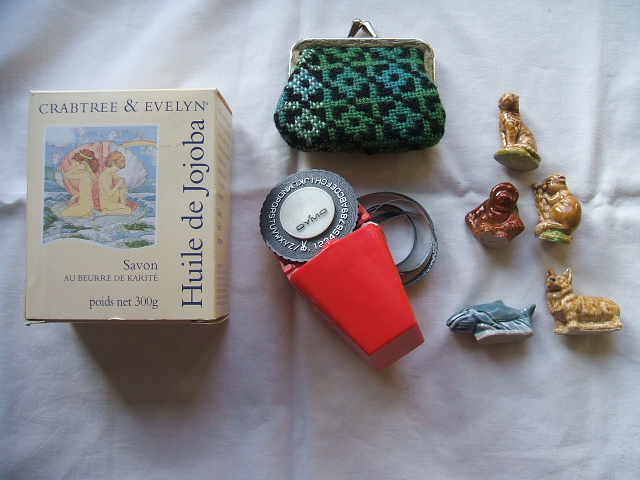 A humungous Crabtree & Evelyn Jojoba Oil Soap - 50p.  I've sold a couple of 'normal' size soaps the same as this on eBay recently and they fetched good money so I've high hopes for this whopper.  Another little Welsh Tapestry coin purse - 10p.  A mini Dymo label maker - 20p, and five Wade Whimsies - £1.50.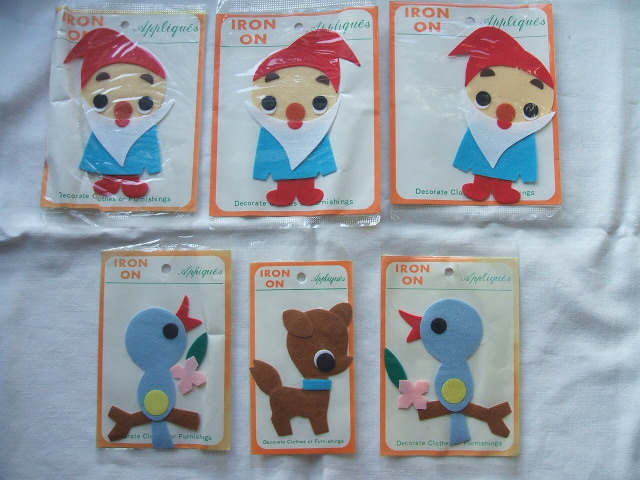 Six Japanese iron-on appliques, 20p each.  I'm thinking these might work well ironed on to card blanks.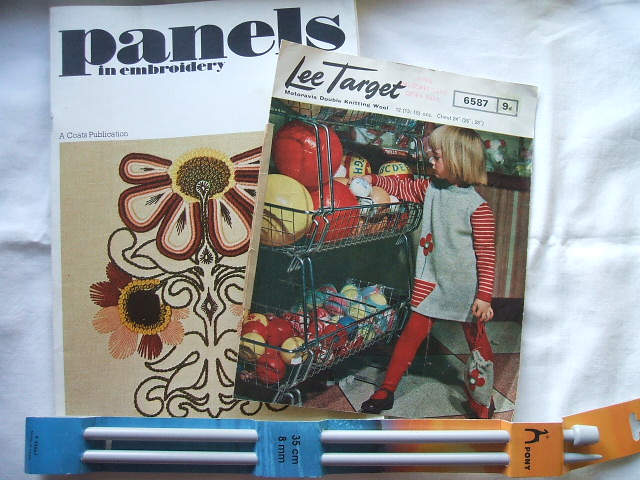 A 1970s embroidery book - 20p, vintage knitting pattern - 20p, wish I could knit that tunic dress in an adult size as I really like it, and a pair of longer-length knitting needles - 50p, for me.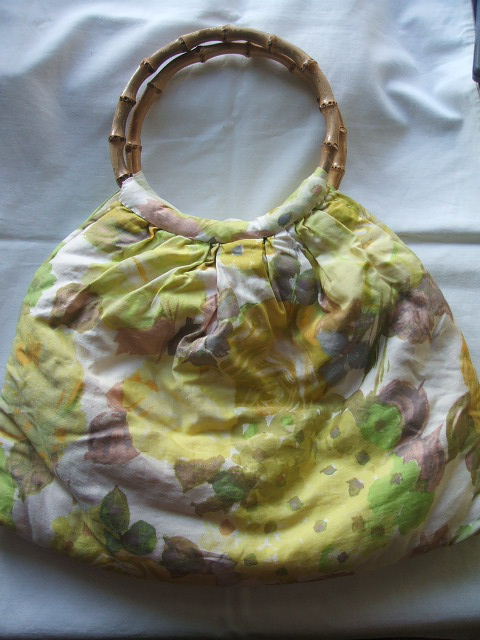 Vintage bamboo-handle bag made with a lovely fresh rose-print fabric - 50p.  I'm keeping everything crossed that this dry, sunny weather lasts  so I can still get my weekly car boot fix a little while longer.