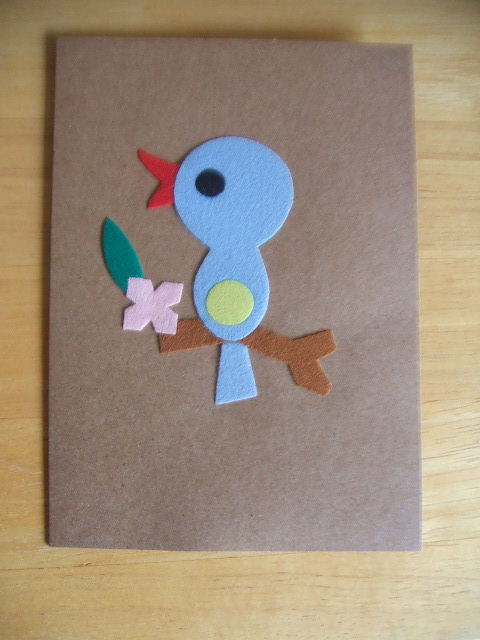 I thought I'd give the vintage Japanese iron-on appliques I found at a recent boot sale a whirl on some card blanks.  It took me longer to open the packets and read the instructions than it did to iron them onto the cards.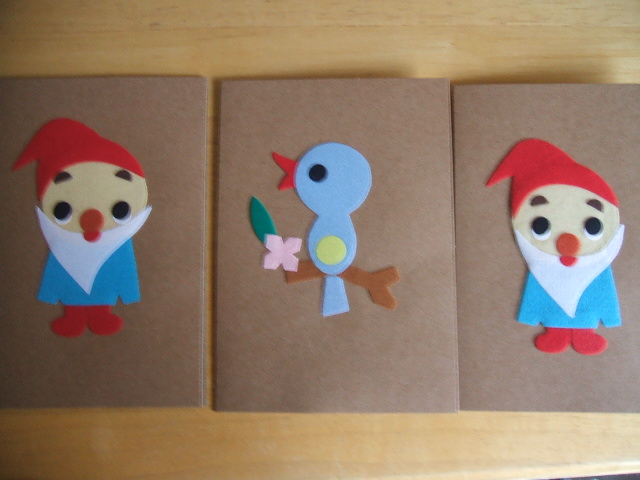 Though it did then take overnight under a pile of heavy books to flatten and un-warp the card again.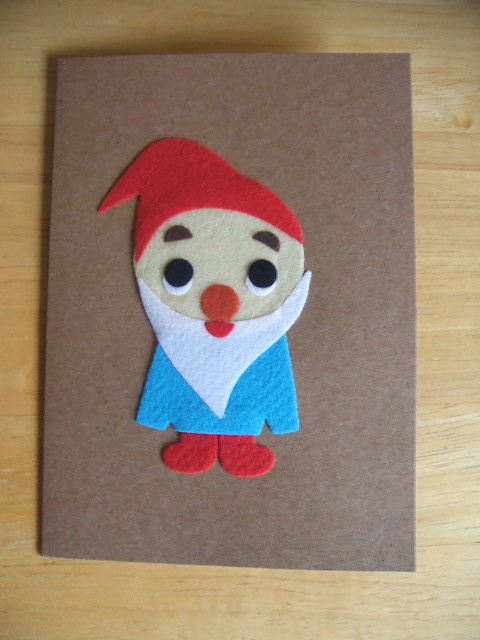 I'm thinking a) the little gnome figure is quite Christmassy and b) at 20p each I wish I'd bought a whole lot more of the appliques as they make great cards.