For several reasons it's been a really good 'sweet' weekend.  I've had my second best ever ebay sale (only bettered by selling a Christina Aguilera concert ticket that I'd won - and that was some years ago), it didn't rain on Sunday so I was able to go to the boot sale, and there was an unexpectedly good jumble sale on Saturday morning.  I didn't buy a huge amount but I was thrilled with some of the items I found.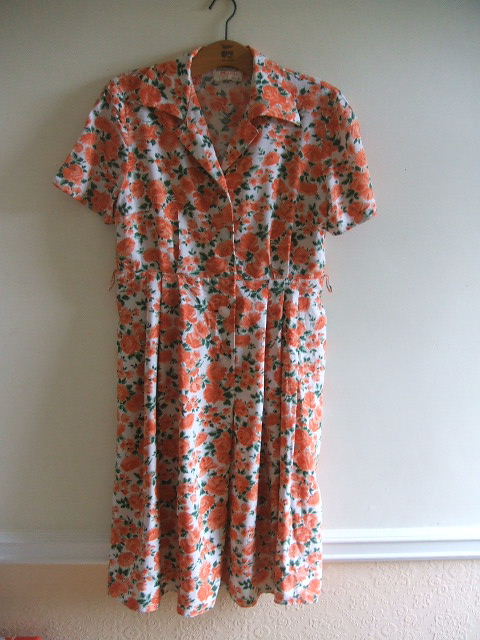 Like this 1950's rose-print dress by 'St Michael.'  The label says it is a size 22 but no way on earth would this dress fit a modern-day size 22 - it's more like a 16 or 18.  It is literally 30 years since I last found a 1950's dress at a jumble sale (and on that occasion I found about four of them which my sister then wore for a long time afterwards.)  I rarely come across any vintage clothing but on Saturday I found quite a bit.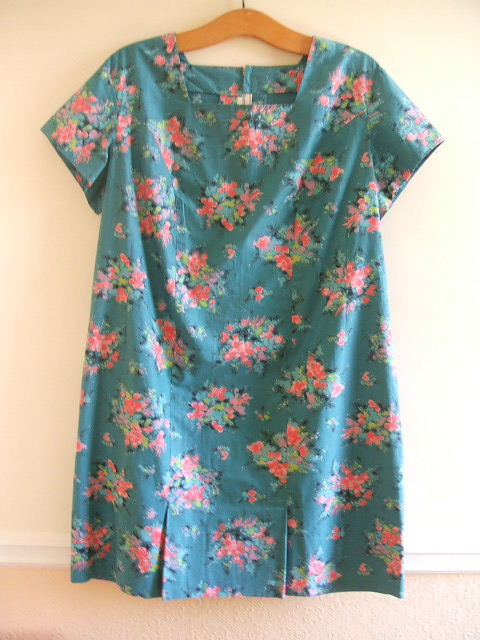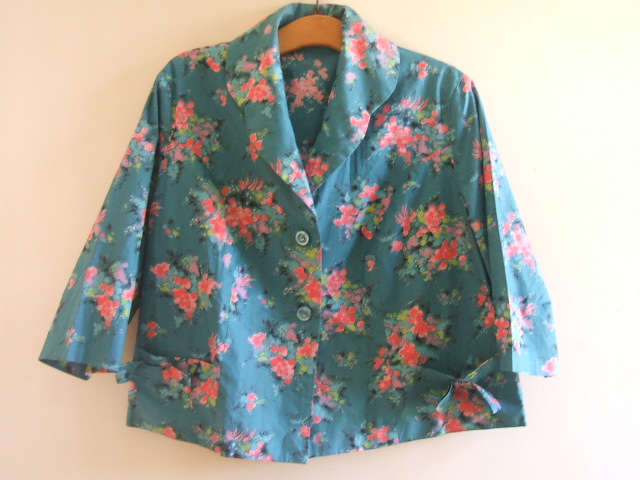 There was also this gorgeous Mad Men-esque shift dress and matching three-quarter sleeve jacket.  Somebody handmade this suit and made a beautiful job of it too.  It's also quite a large size so I'm guessing it may have come from the same place as the rose-print dress.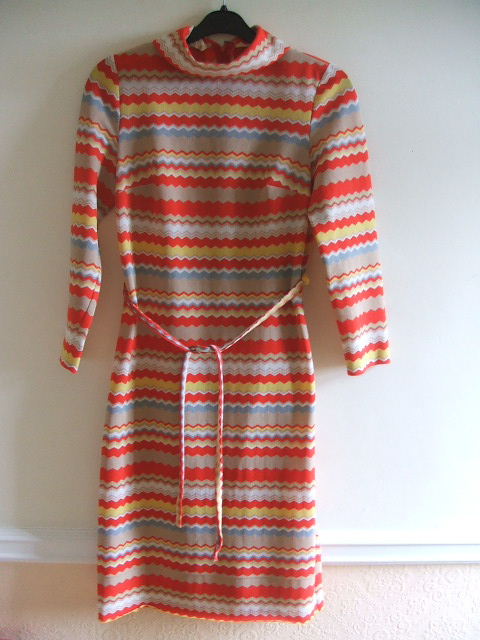 A much smaller sized 1970's Missoni-esque print dress in very eye-catching colours.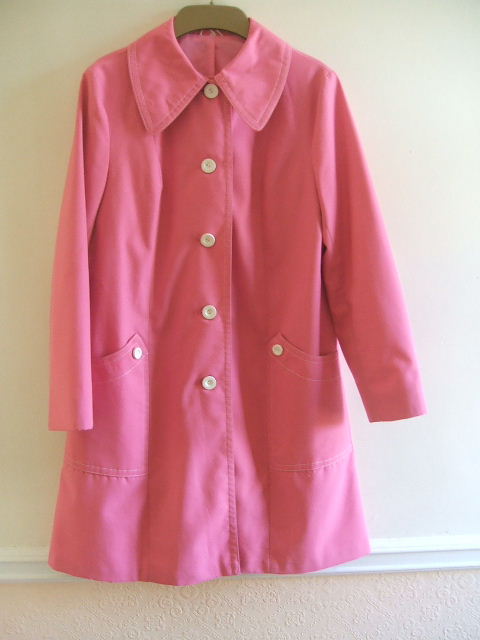 And a 1970's Canda (C&A - took me years to work out Canda spelt C and A!!) bubble-gum pink showerproof mac.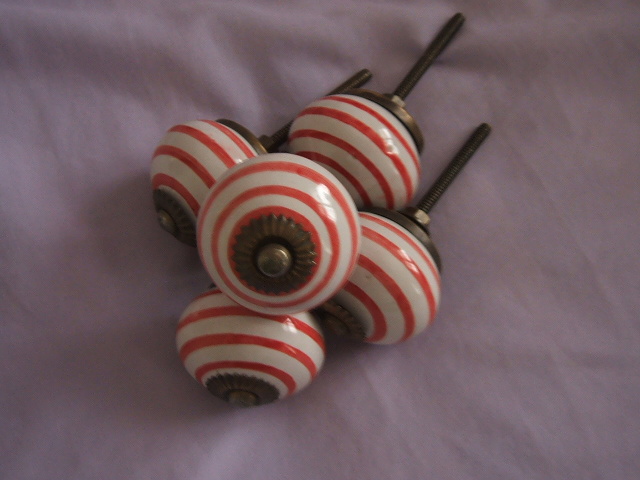 At the boot sale I bought a set of five red and white striped ceramic handles / knobs.  They were originally priced at £3.00 for the set and I was tempted but as I put them down again the woman on the stall said I could have them for £1.00 - so I did!!  I've nowhere to actually use them at the moment but they were just too nice to leave behind.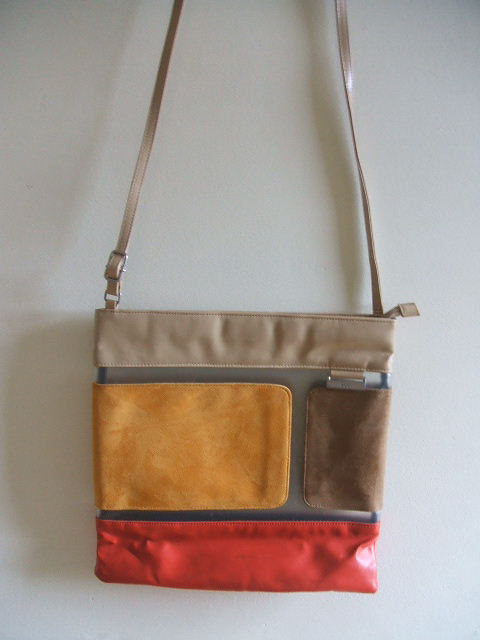 Plus, I bought myself an across-body bag in some gorgeous autumnal colours - also for £1.00.
And, as the icing on the cake of a very good weekend, our crapulous old 21 inch telly finally, finally bit the dust.  We have been praying for that thing to konk out for years so that we'd be able to buy a widescreen TV.  A 32-inch widescreen HD with integrated Freeview has now got our name on it and should be delivered on Thursday.  Yay, at last we'll get to watch the whole of a programme and not miss half the titles and credits and a good portion of the action!!