Most unusually for me my trip to Get Knitted involved spending quite a bit of money. My excuse was that it's not somewhere I'll be able to visit very often, and they have the most wonderful selection of yarn and fabric. I have ordered from them via the internet, but there is nothing quite like being able to take your time to choose which items you particularly like, and to be able to see their huge range 'in the flesh'.
Both mum and I had already decided that we both wanted to get some Pom Pom Makers. When we got to the shop we realised they came in two different sizes. I couldn't decide which set would be most useful, so I had to buy them both.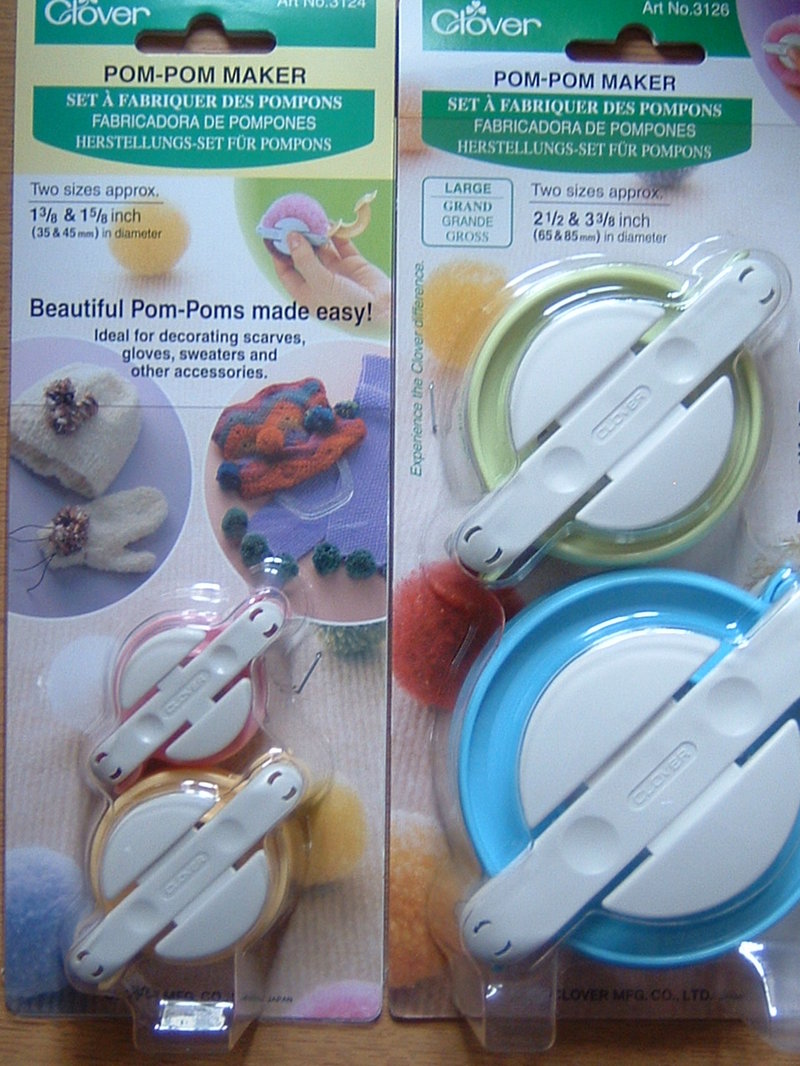 The array of fabric and Amy Butler patterns was much more extensive than I realised so I bought this Amy Butler small bag pattern.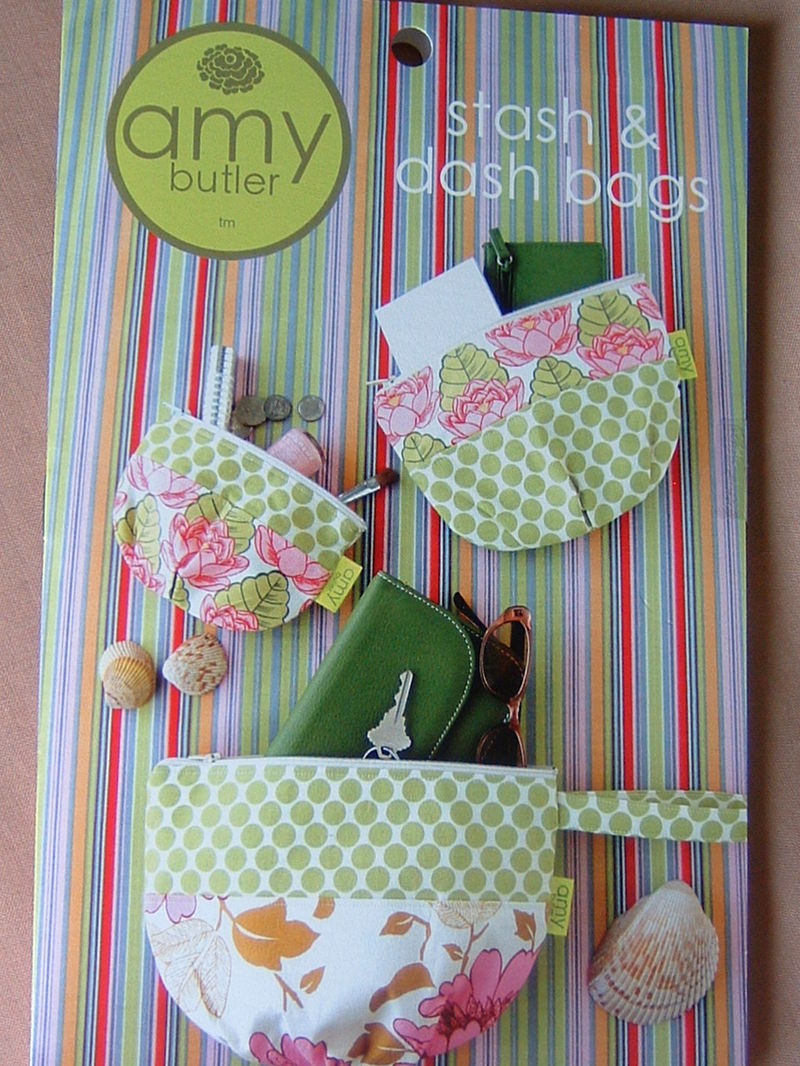 As I've been wanting to try my hand at some zippered bags for a long time (my zip inserting skills are pretty poor) I'm hoping that this pattern will have all the answers. Once I'd bought a pattern I just had to buy some small pieces of Kaffe Fasset and Amy Butler fabrics to make the bags with.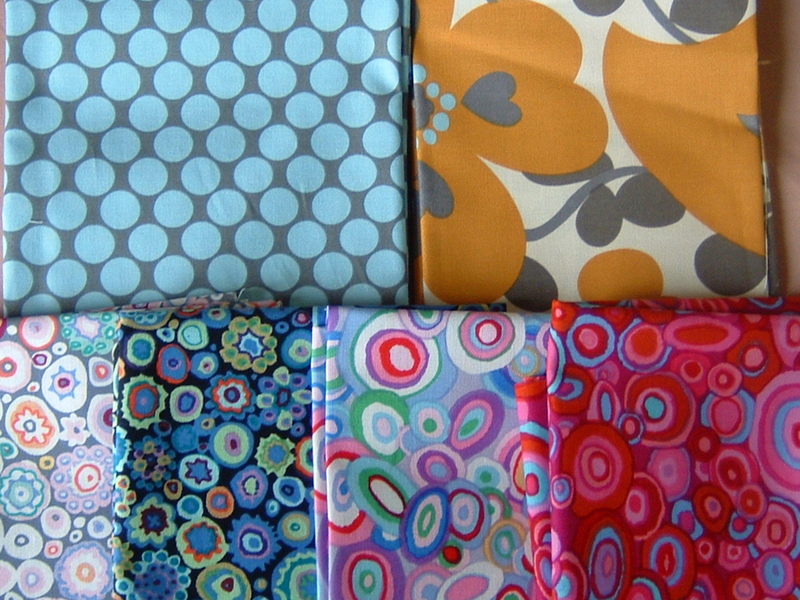 These are only small off-cuts of fabric, but I'm hoping I'll be able to team them with some thrifted plain linen fabric to make up the bags. I could have spent really silly amounts of money on fabric as they had such a wonderful selection, but I showed at least a modicum of restraint, and picked out only my absolute favourites.
I also bought some more Blue Sky Alpaca organic undyed cotton in a couple of shades I haven't used before.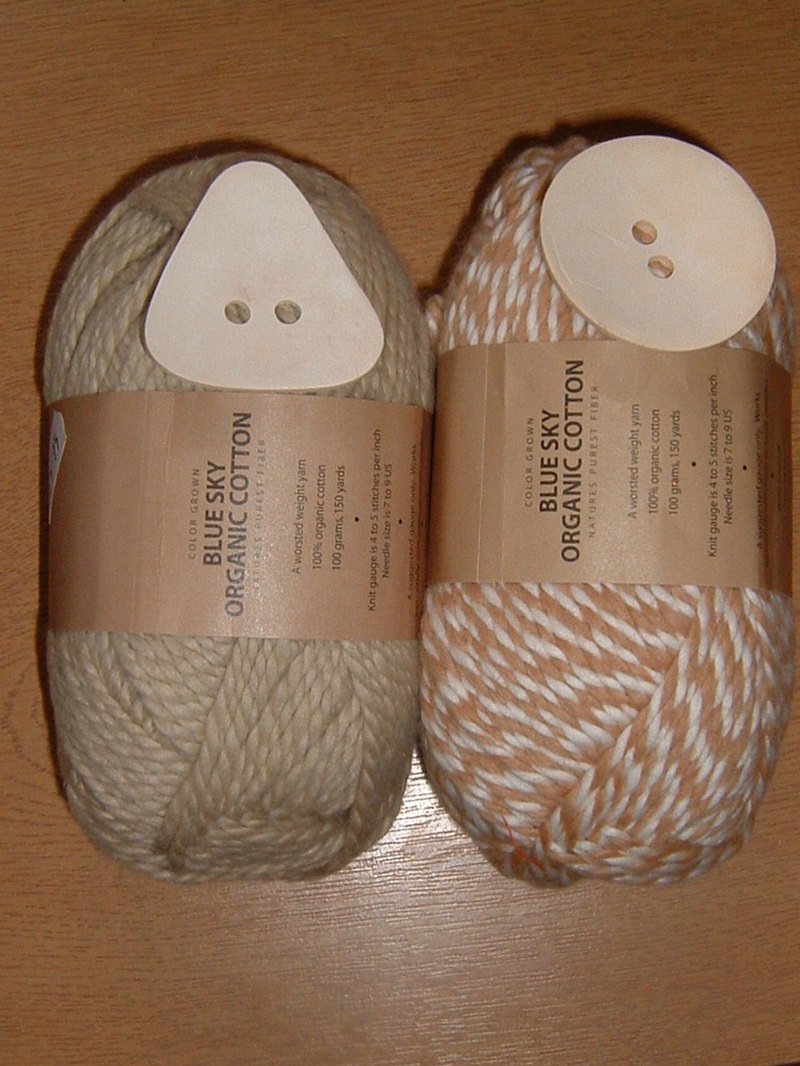 The large buttons on top of the balls of wool were only 50p each. I don't know what I'll do with them, but I'm sure they'll come in useful eventually.
Finally, I did manage to get a bit of a bargain with these four balls of Debbie Bliss alpaca silk aran yarn for £8. The yarn has the most wonderful silky feel, and I'm going to use them to knit a scarf for P for Christmas.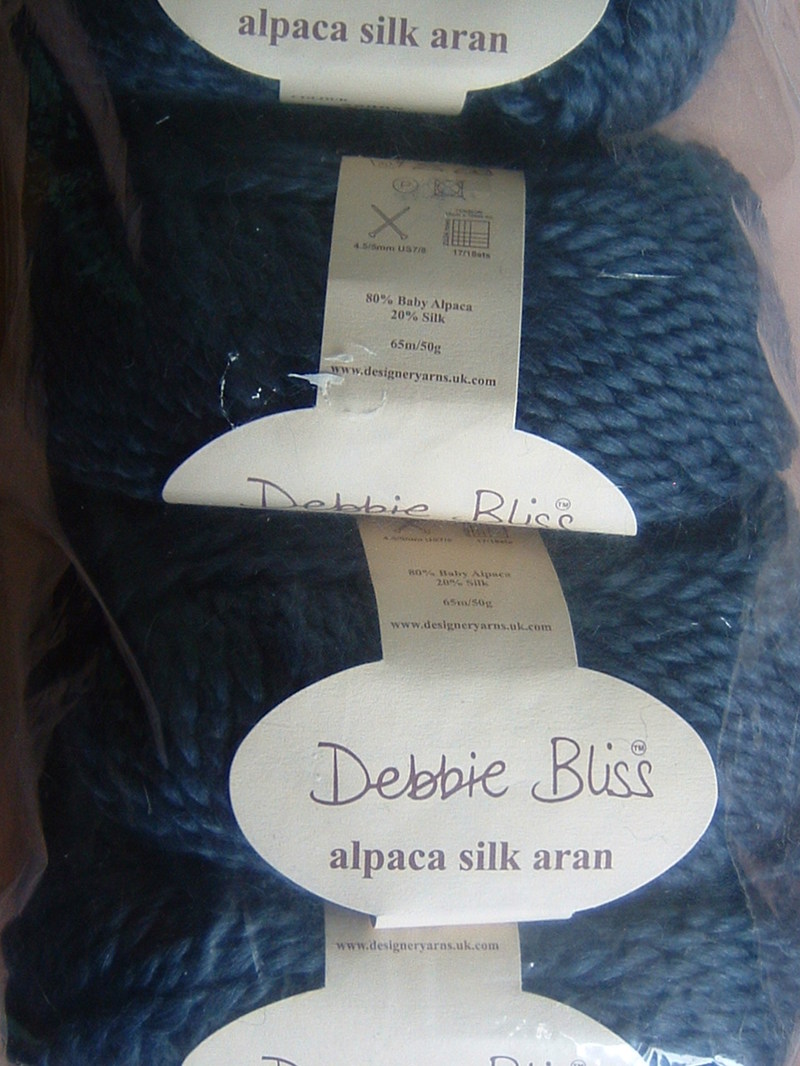 Get Knitted is the most fantastic wool shop I have ever seen. The selection is first rate, the staff are helpful yet unobtrusive, there is free tea, coffee, and water, and very comfy sofas to sit on whilst you take a break from shopping. And, most importantly after a very long bus journey to get there, a loo. If anyone is in the Bristol area and hasn't visited I really can't recommend Get Knitted highly enough - it is absolutely fabulous.