I collected my new glasses yesterday - which was an incredibly speedy service by the optician. I 'quite' like them when they're on, not that I ever really 'like' any glasses I've ever had, and I've been wearing glasses pretty much constantly since I was five years old!!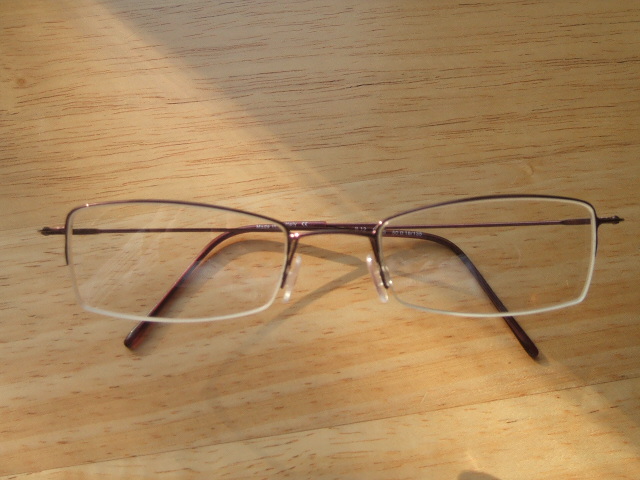 They're really light, and seem to fit well (something of a miracle as I have an incredibly large head!), and are the 'trendy' squared-off shape which pretty much all glasses seem to be these days. The best thing is they're made of anti-allergy metal which, fingers' crossed, will mean I no longer have a sore spot behind one ear where the arm of my glasses sit. I had my old glasses for 10 years or so and despite taping the ends with sellotape a la Jack Duckworth, I've had a constantly weepy sore spot behind just one ear from an allergy to the nickel. Luckily, I only need to wear glasses for watching telly, the cinema, theatre etc, and for driving.
At the moment my new specs are pristinely clean, and being kept lovingly in their case when not perched on my nose. For sure that level of care won't last long, but for now it is a joy to be able to see a bit clearer and through clean lenses to boot.