As anyone in the south of England already knows, Sunday and Bank Holiday Monday have been a complete wash-out with torrential rain and high winds.  Certainly not car boot weather but at least a chance to get out the sewing machine again. 
I made two bags from pieces of fabric which have been knocking about in my stash for a while.  I've made bags from both pieces before and both sold on ebay so I thought I'd make a couple more and see if they sell too.  Sadly the light is so poor today that I only managed to get a decent photo of one bag.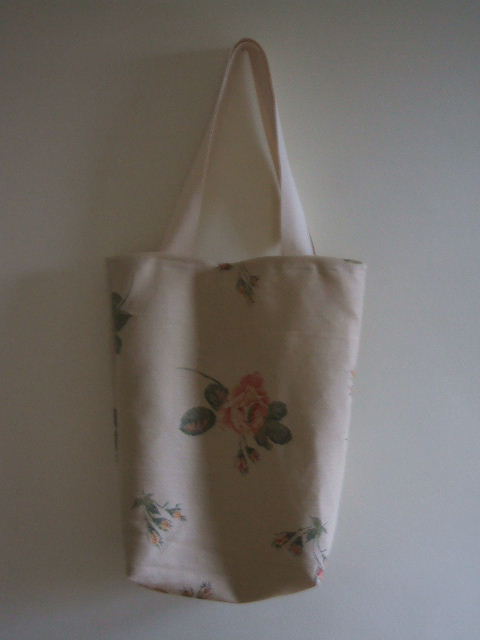 This one is made from a lovely upholstery-weight piece of vintage Laura Ashley featuring peach and gold roses and rosebuds.
I'll be away from the blog for a few days as my sister, my nephew and me are all off to Disneyland Paris for a few days.  Lets hope it stops raining whilst we're there.
PS Is anyone else being driven nuts by Typepad's 'new and improved' compose page?