As usual yesterday morning, I called into the weekly 'Coffee and Jumble.' I call in every week just to see what is on offer, but lately the pickings have been lean. Yesterday, however, I scored some very nice bits of linen.
Three jolly vintage aprons.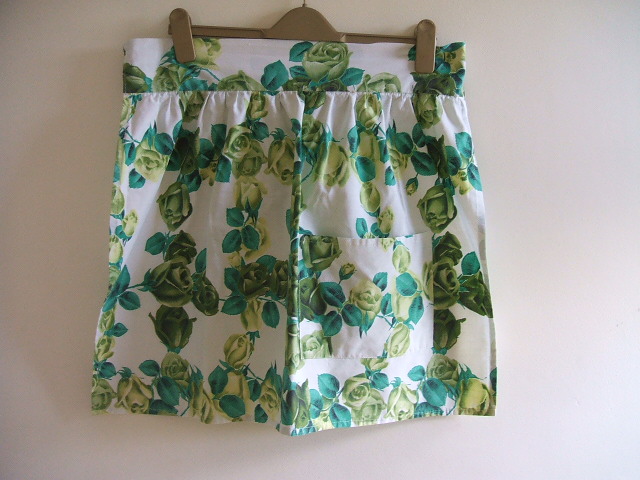 This one was on the top of pile and it was the lovely green roses print that drew my attention, it just shouted out to be picked up even though it was jumbled up in a pile of old net curtains and bits of polyester.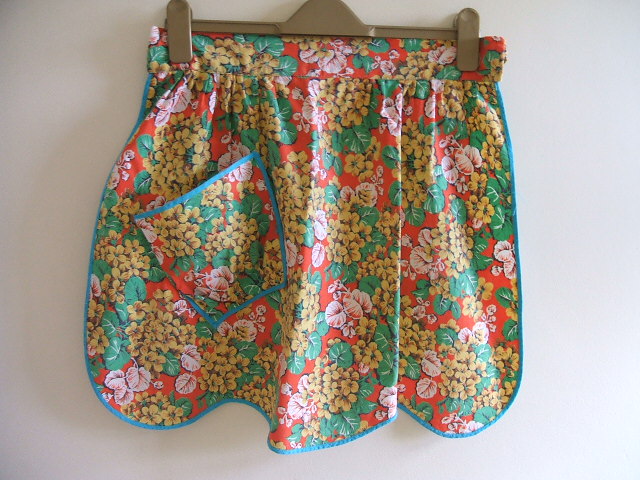 Underneath was what is possibly my favourite print - and I love the contrast of the red background to the fabric and the vibrant blue of the bias binding. The pocket on this one is great too as it seems to be sort of upside down, the top being wider than the pleated bottom.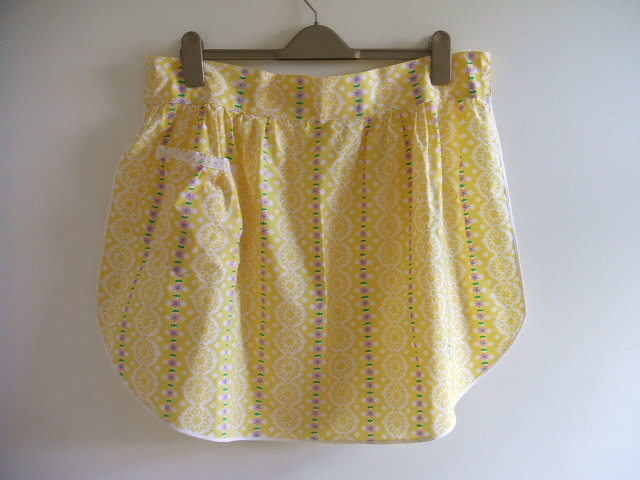 The third one is a lovely spring-like lemon colour with pale mauve flowers.
They're all handmade and in lovely condition with no marks at all.
Also in the pile with the aprons was a beautiful hand embroidered tablecloth.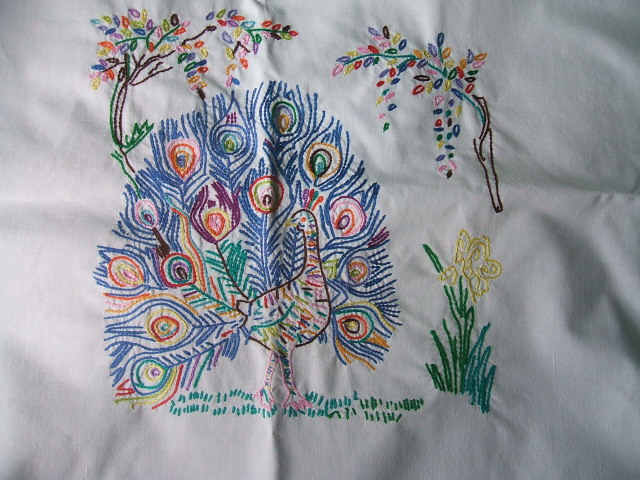 This magnificent peacock is the centre-piece surrounded by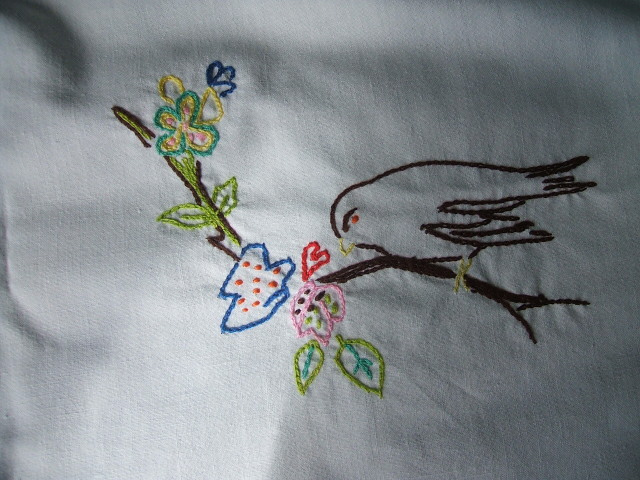 birds on branches and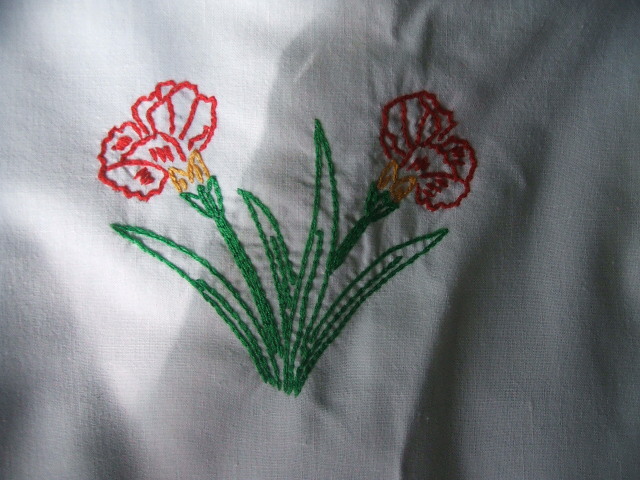 pairs of carnations. It really is a stunning tablecloth, only slightly let down by a very nasty piece of nylon lace round the outside edge - but that can be easily remedied with the aid of my stitch ripper!!