After two afternoon sessions on the sewing machine over the weekend, I finished all three bags I'd cut out on Friday, and one more for luck.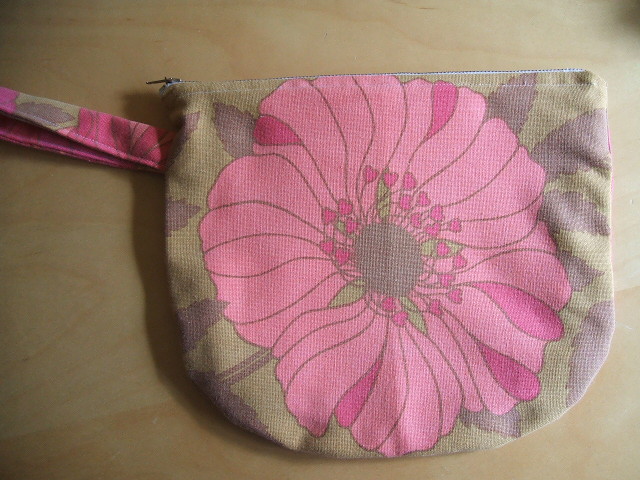 One large 'stash and dash',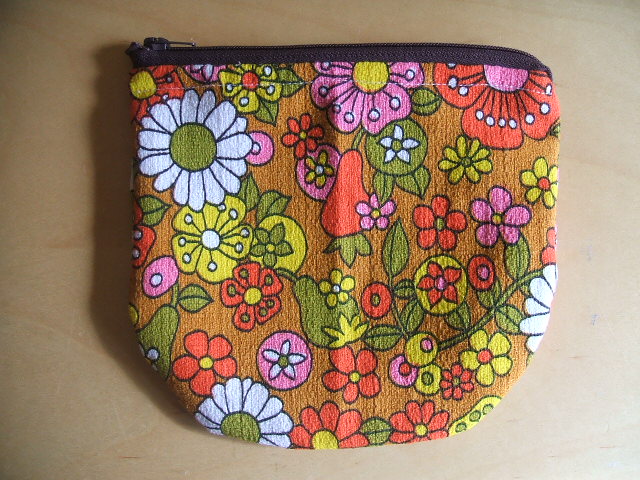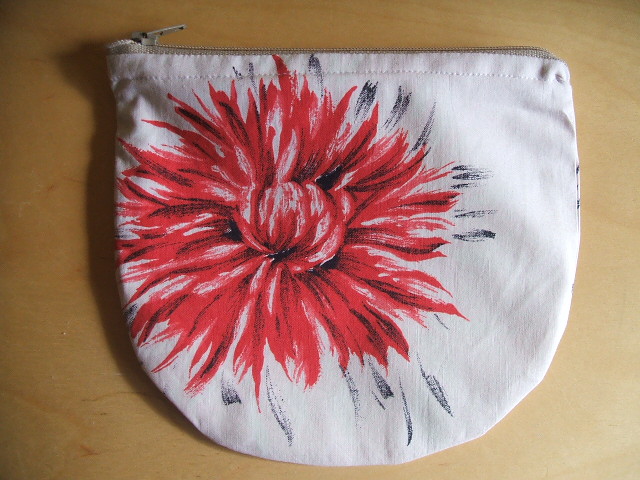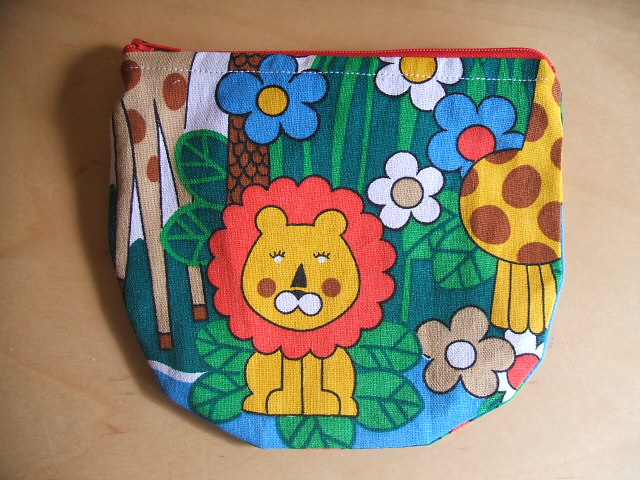 and three small. Although I like them all, my favourite is the second above with the large camellia-type flower. (Thanks Gill, that fabric is just fantastic.)
I'm not sure these really qualify as Amy Butler 'stash and dash' bags any more as I've pared down the pattern to it's bare bones. The original pattern has two different fabrics used (one border and one main piece) and pleats to the base of the bag. I found all that a bit of a fiddle so now just use one piece of fabric and no pleats. I'm generally pleased with these apart from the tab end of the zip. Does anyone know how to get these to end up neat and tidy inside a seam or something? I've had to resort to hand-stitching the ends of all these bags and it does somewhat let the finish down. Any suggestions gratefully received.