I received some lovely presents for my birthday, and amongst them were some great crafting items.
My sister got me the Betz White book 'Warm Fuzzies' which gives 30 patterns to 'transform cast-off sweaters into sweet felted treats.' It seems to be a really great book with some excellent ideas for making felted items and straight-forward easy-to-follow instructions and patterns. Mum managed to find the 'Transfer Motifs for Children' book in a charity shop which was incredibly fortuitous for me. There are 358 iron-on transfers which although aimed at children could easily be used for adults too. The book is in pristine condition with not one of the transfers having been used.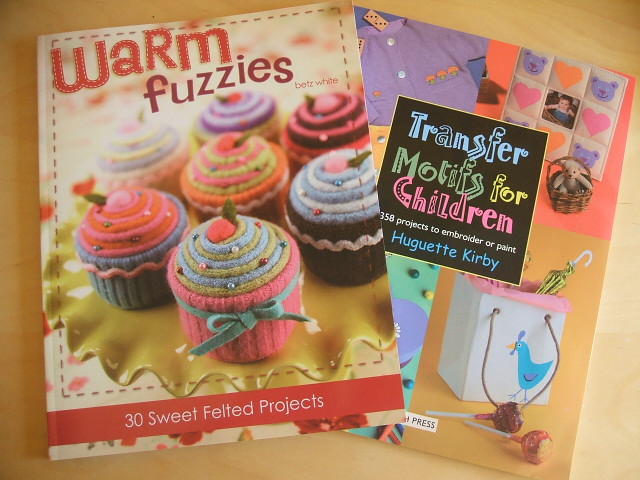 There was also some fabulous Amy Butler fabric in vibrant Caribbean colours, and the sweetest Cath Kidston fabric featuring elephants and giraffes which, as Mum pointed out, will make a fantastic bag.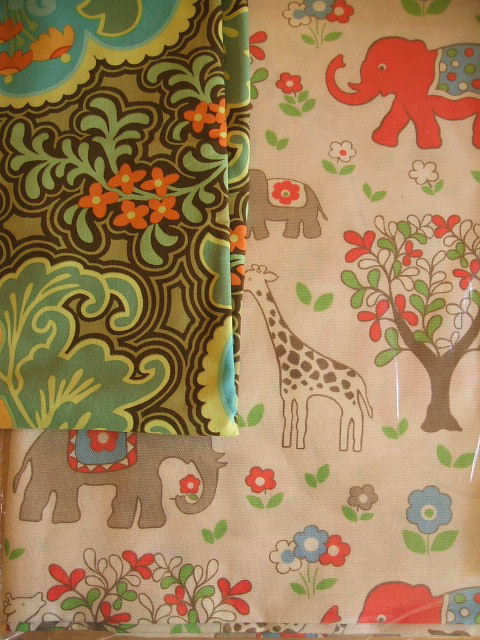 Two skeins of beautiful Colinette wool in a shade called 'Gaugin'. I'm not sure the photo does the colours justice as they are a mix of purple, mauve, turquoise, azure, green and grey.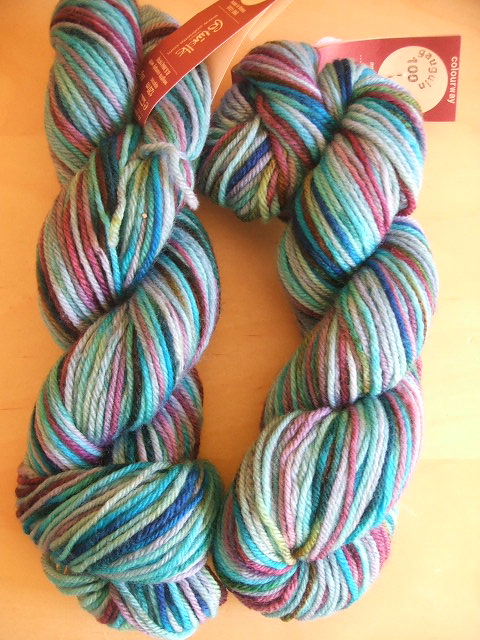 And a selection of Rowan cotton yarns - the two shades of pink being naturally dyed organic cotton, and the tangerine being a cotton / milk protein mix. I feel a few more knitted face cloths coming on!!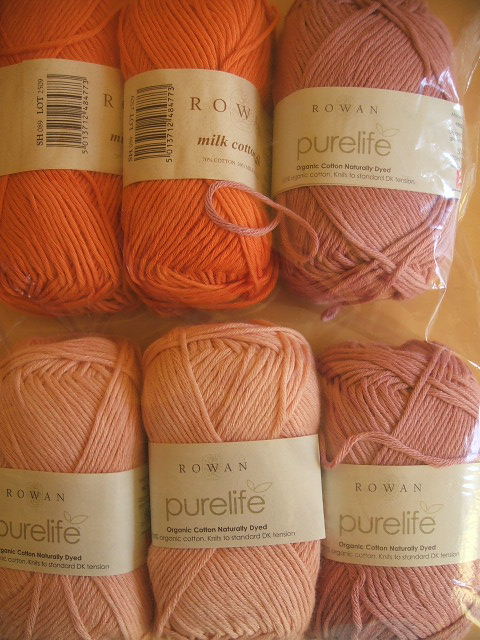 Thanks Mum and S - they are such lovely thoughtful presents - as were the others I received too. Only 12 more years to my bus pass!!