Since I went down to Basildon.  I always try and go on a Friday morning so that I can combine any shopping I need with a trip to the 'Bargain Box' as well as the charity shops.
I'd be ashamed to mention quite how much I spent on three new winter tops, all I can say is it's a good job I had a gift card for this particular shop, and that I buy most of my clothes seond-hand.  How people can afford to dress totally from high street stores is waaaaaaaay beyond me and my budget.  I've just spent a very pleasant hour trying the new tops on at home with various pairs of jeans, and having a good go through my wardrobe to see what else I can resurrect for the winter.  I did manage to find two tops which I thought didn't fit any more but which seem to be fine - a bit of a mystery that as I swear I haven't lost any weight but, hey ho, I'm not complaining.  I also managed to find a couple of items that I'll be putting on ebay - just to try and recoup some of the expenditure of this morning.
I did a quick tour of all the charity shops and came away with a few books for re-sale.  Then it was off double-quick to the 'Bargain Box'.  They say they are open from 10.00 - 12 noon, but by 11.15 they were already beginning to pack up.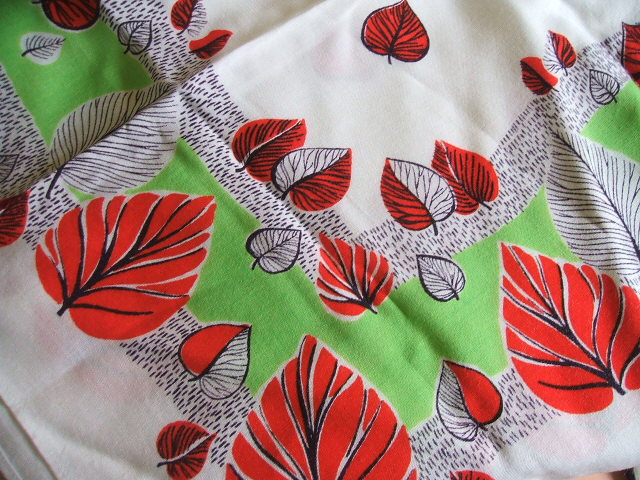 I managed to find a rather nice autumnal tablecloth, I just love the leaf print but, sadly, it seems to have succumbed to a bad case of iron mould in places.  I will wash it through with a good dose of Ace bleach but I'm not sure it will have much effect.  If anyone has any suggestions about what to do with tablecloth-weight material I'd love to hear from you.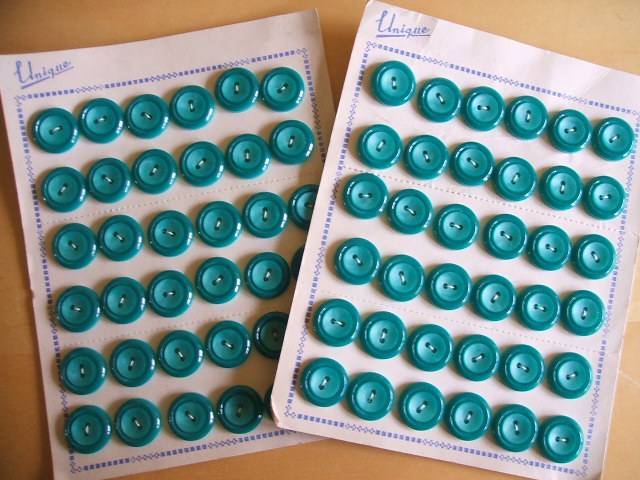 Also picked up were these two full cards of vintage buttons.  They're not wildly exciting but as they and the tablecloth were only 50p in total, I thought I'd give them a good home.