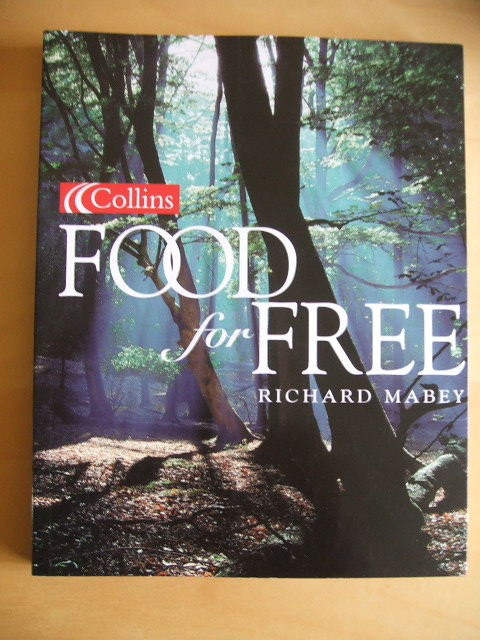 I found this book for 50p in one of the local charity shops on Saturday morning and, with the mounting economic problems in the Western world, it seemed only prudent to buy it. 
I remember hearing a lot about this book when I was a young teenager (sure enough, it was originally published in 1972), when it seemed to me it was a weighty-looking tome with lots of scientific-type illustrations.  Not the sort of book that appealed to me at the time - in fact, I tended to associate it with the hard-core hippy 'knit your own lentils' brigade.  Now it really appeals to my frugal nature and I'm hoping to get a lot of use from it.  It does help that the illustrations have now been replaced by nice bright colour photographs.
Every autumn I think I'd like to go out to the countryside and pick mushrooms - again, every autumn the Daily Moan (sorry, Daily Mail) carries hysterical articles about what happens if you pick and eat the wrong fungi - kidney failure at best, death otherwise!!  This does tend to put me off a bit.  There is a whole section of 'Food for Free' dedicated just to fungi - with helpful photos.  I'm still not sure I'd ever dare risk it, but I do feel a bit more capable now I've got this book.
There are also some helpful recipes in the book so that you know what to actually do with your free harvest, and some quite obscure ones too - Pontack Sauce (made from elderberries) and Chinese-style Jew's ear soup (for clarity, Jew's ear is apparently a type of fungi!!)  I do feel prompted to go down the lane and see what's left of the blackberries - they'd make a nice free pudding this evening - and at least eating a dodgy blackberry can't kill me!!