And it's none too warm indoors either!! 
This weekend we did, indeed, get the widely-forecast snow fall (although it was all gone by mid Sunday morning), and also the biting arctic winds and sub-zero windchill temperatures.  This sudden cold snap certainly gave me renewed impetus to knit up my fingerless mittens ASAP.  They were sewn up by Sunday afternoon and have barely been off my hands since - I am wearing them as I type -  (but P is modelling them in the photo.)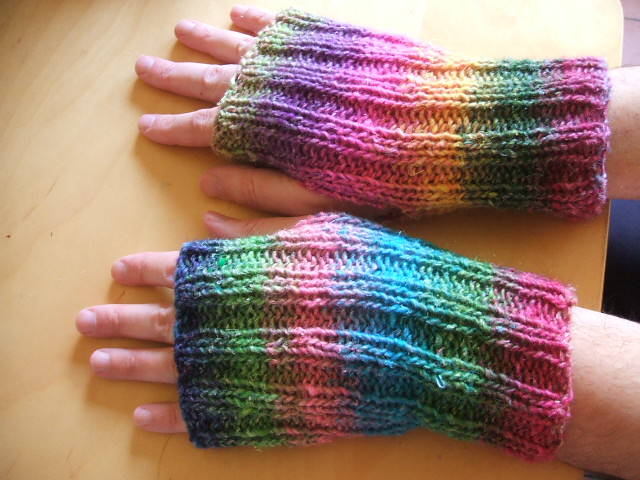 The Noro Silk Garden yarn knitted up beautifully and the variegated colours are guaranteed to liven up even the drabbest winter's day.  Using 36 stitches of k2p2 rib on size 4.5 mm needles, they took just shy of one 50g ball, which means I've still got another ball of this lovely wool to make something else with.