I signed up for only my second ever swap - the Christmas Swap organised by French Knots  (thank you very much FK for organising it all) - and was very lucky to be paired up with Emma as my swap partner.  We both decided that we couldn't wait until Christmas to open our parcels so yesterday I opened mine and she opened hers.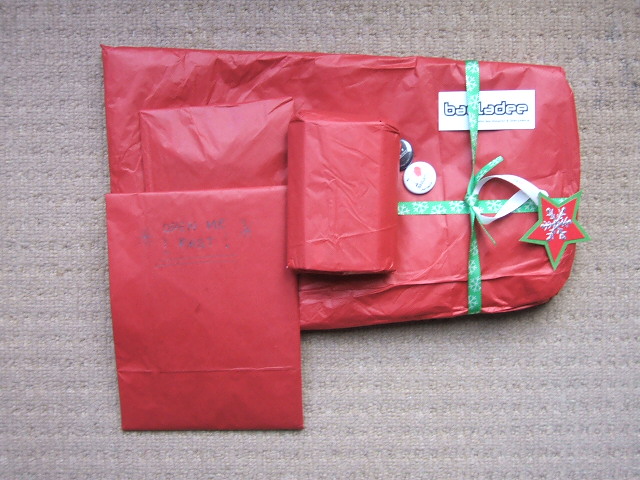 Emma's parcel was beautifully wrapped (I managed to contain myself and grab the camera before I tore off the tissue paper.)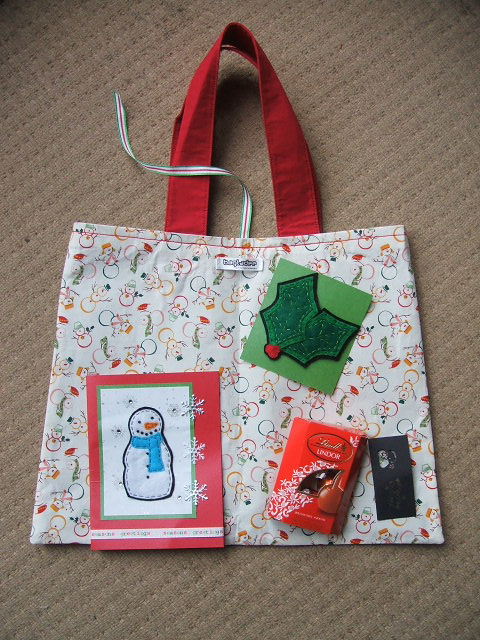 Inside was a gorgeous bag made from lovely Japanese fabric with the sweetest little snowmen on it, a beautiful holly brooch made from felt (that'll cheer up my winter coat), a lovely felt snowman card, and a little box of Lindor chocolates (my favourites - sadly, all now scoffed.)  Thank you so much Emma - I love it all.  Emma makes beautiful bags and felt brooches - check them out in her Etsy Shop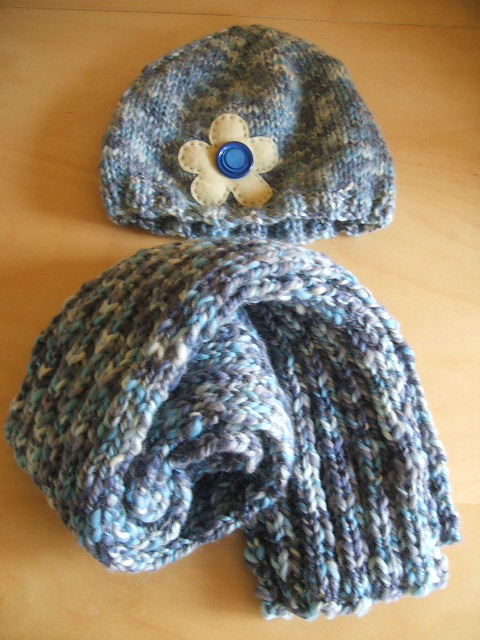 My parcel to Emma was a scarf knitted in Rowan pure wool in different shades of blue and one of my knitted beanie hats - also in various shades of blue with a wool felt flower and vintage button trim.  I think these might come in useful this weekend as the weather forecast is for an arctic blast to hit the country tomorrow - brrr!