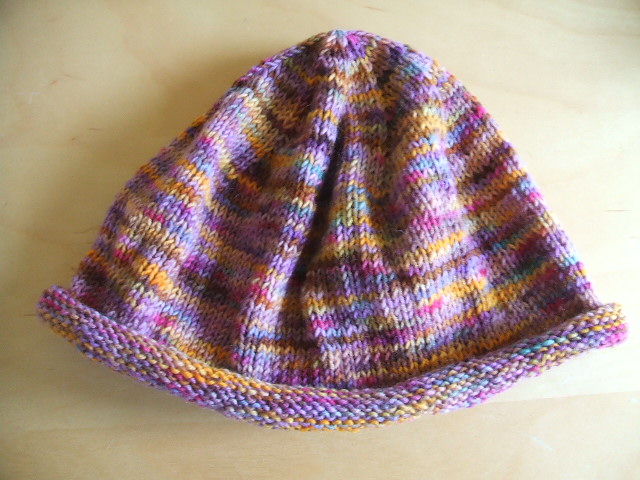 This little hat was knitted using some of the Colinette yarn I unpicked and rewound back in the summer.  I sort of winged the pattern, and it does fit surprisingly well, although I'm still not totally convinced with it on my head - perhaps, after all, I just don't like the colourway of the wool.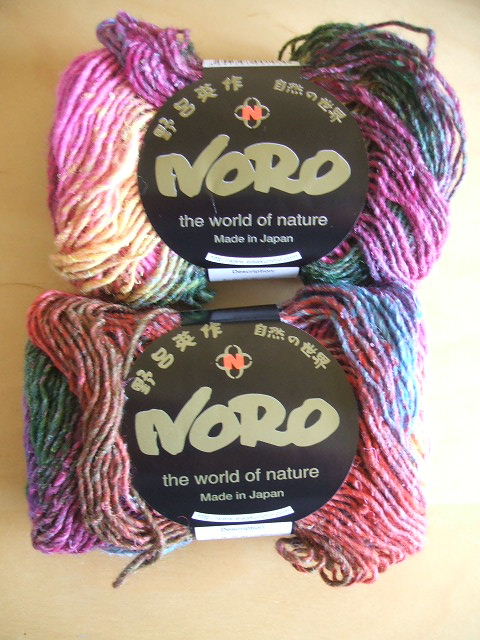 Now, I really do like the colours in this beautiful Noro Silk Garden yarn.  I bought this over 18 months ago from the Laughing Hens stand at the Country Living Fair, and have been wondering what to do with it ever since.  I think I'm going to have a go at a pair of very basic fingerless mittens - if anyone knows of a good pattern on the internet for these (not using DPNs - can't get the hang of those tricky little devils), I'd be very grateful.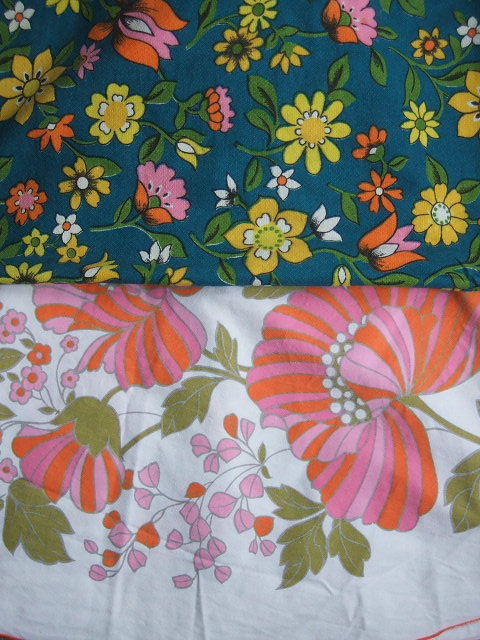 Finally, yesterday, for the first time in aaaaages, I came across some rather nice vintage fabric in the charity shop.  Both pieces were 75p each, and both were originally tablecloths.  Somehow I suspect they came from the same person.  I would have been tempted to use the white with orange / pink flowers as a tablecloth myself as it is circular, but when I got it home a lot of the central portion was quite badly stained, plus someone had cut a crude hole in the middle, presumably to use it with a parasol on a garden table.  Never mind, the fabulously 1970s floral border is stain-free, and that's the bit I really wanted anyway.  I foresee a couple of cosmetic bags being made in the near future.