.... for Christmas Fairs, tra la la la la la la!
I love Christmas Fairs, they are sort of the last hurrah for the thrifting year (and we all know how looooong it will be before the car boot season starts up again, sniff.)  Years ago the many many jumble sales made the winter season just about bearable.  Now, sans even a sniff of a jumble, the only highlight left between October and Easter is the Christmas Fair.
Saturday morning saw two Christmas Fairs, both starting at the same time, in our little town.  Somehow I would have thought a bit of co-ordination between the organisers might have been helpful but there you go.  I already knew that I would be heading for the Salvation Army Christmas Fair first anyway.  And mighty glad I was too as the other Fair turned out to be, not to put too fine a point on it, utter rubbish.  I was very pleased with the bits and pieces I got.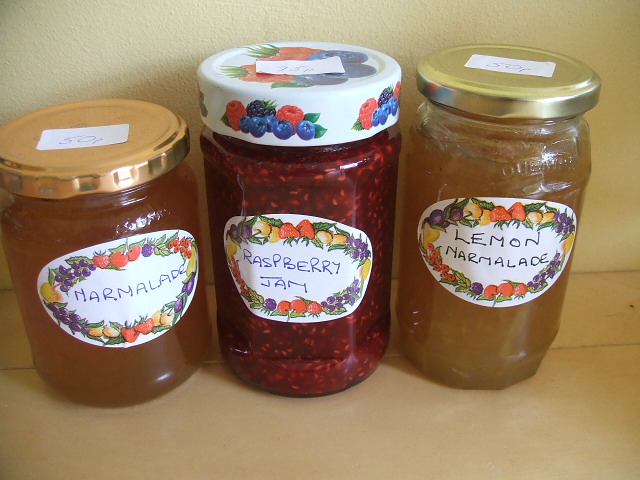 Two jars of homemade marmalade - one orange, one lemon - 50p each. One jar of homemade raspberry jam - 75p.   I love homemade jams and marmalades but have never attempted to make my own so getting them at Christmas Fairs is always a bonus.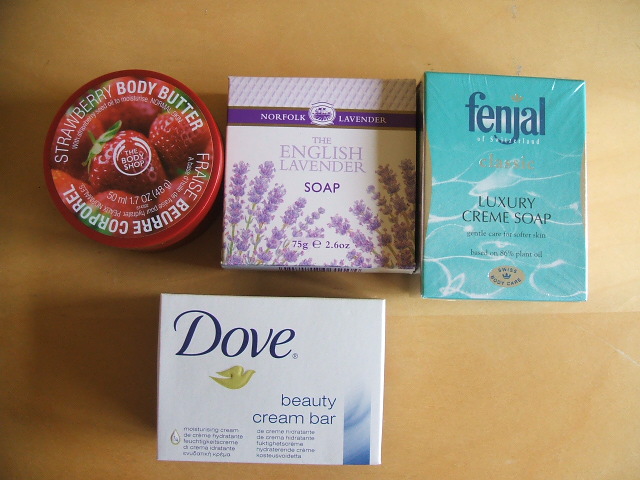 The ubiquitous toiletries.  Nice quality bars of soap (especially the Fenjal) for 20p each, and a 50ml tub of Body Shop Strawberry Body Butter for 50p.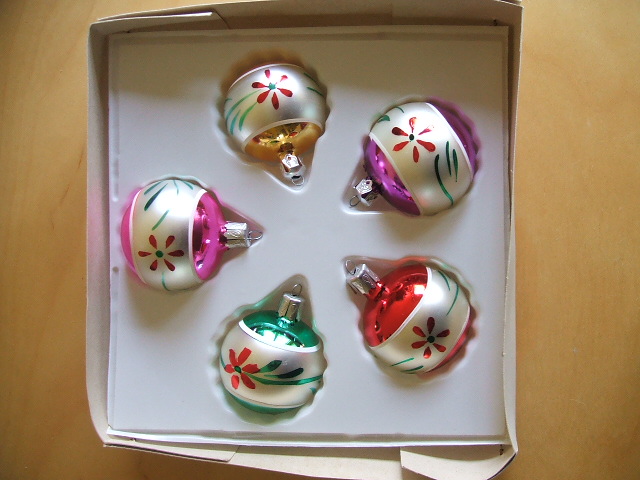 Two boxes of hand-blown glass baubles for 95p.  I would imagine there's no great age to these but they are rather splendid for that price.
This Friday and Saturday is the 'Grand' Christmas Bazaar at one of the local churches, and 'Grand' it most certainly is as they always have loads and loads of great bargains.  I'll be there when the doors open at 10.00 am Friday morning, I can't wait.