I had a really good (if rather hot and sticky) weekend for thrifting.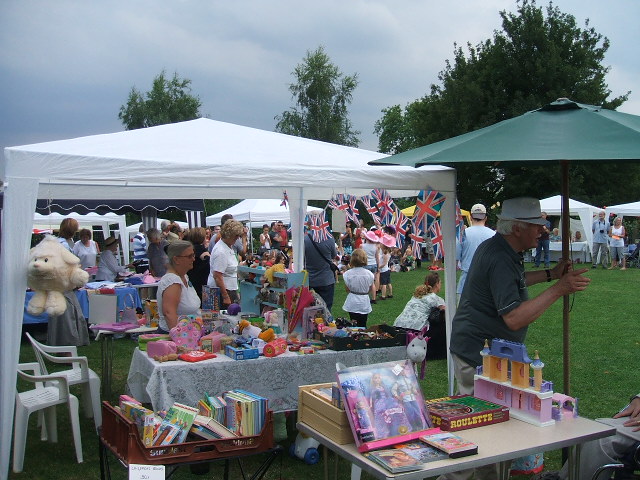 It started off on Saturday afternoon with a visit to a lovely traditional church fete where I found a gorgeous Ann Harvey skirt for £1.00 and a couple of books for re-sale (50p each).  Even P managed to find himself something - a Cotton Traders fleecy rugby shirt - for £1.00.  It's so thick and warm that I think he'd probably expire in a ball of grease if he tried wearing it at the moment but, no doubt, its time will come next winter!  I also bought a courgette plant for £1.50.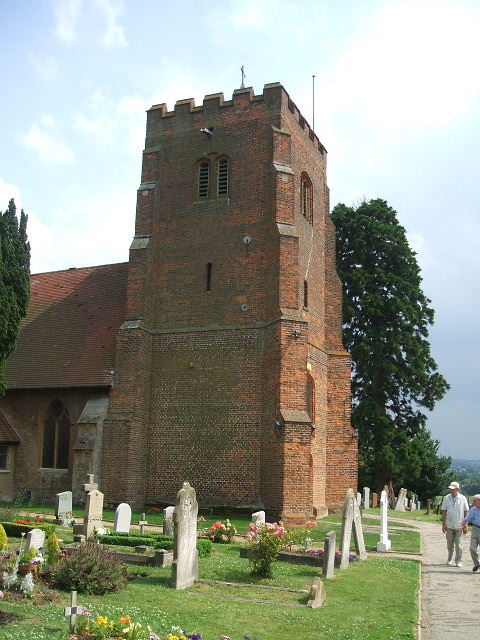 The church is in a lovely position surrounded by fields and, most unusually for this area, is quite high up so there was a good view over the surrounding countryside.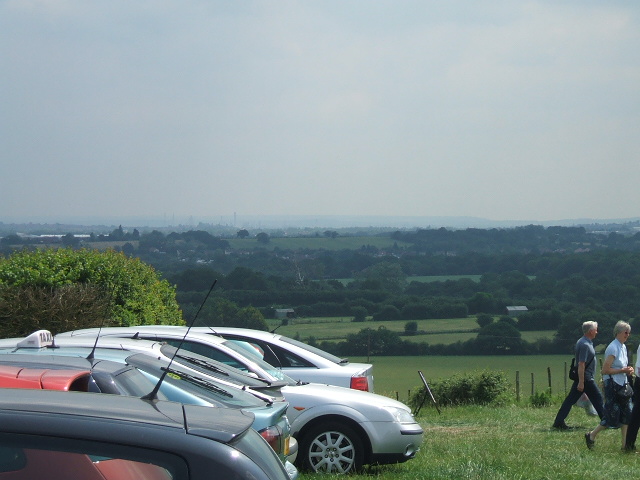 I think you can probably tell from this photo that the afternoon sunshine eventually degenerated into a loud thunderstorm, although there was very little rain in our area.  A few hours later another storm blew up from a different direction and that one produced plenty of rain - so, no need for me to water the garden Saturday evening.
Sunday morning was the usual car boot sale where I found somebody selling lots of clothes in my size for 50p each. I bought nine items and only two of them didn't suit when I tried them on, so I was really pleased and have got practically a new wardrobe for £4.50.  They're all hanging out on the washing line as we speak.  I also found a long-sleeved T-shirt (20p), a pair of pyjama bottoms (10p) and a short-sleeved T-shirt (50p) for my nephew.  It was well worth venturing out into the scalding sun but I did feel a bit faint when I got home so if this really hot weather continues I think I'll have to give up the car boot sales until it gets cooler.
This morning I was out and about very early (well, very early for me anyway) to avoid the sun and as  the 'Coffee and Jumble' was already open I popped in there and came home with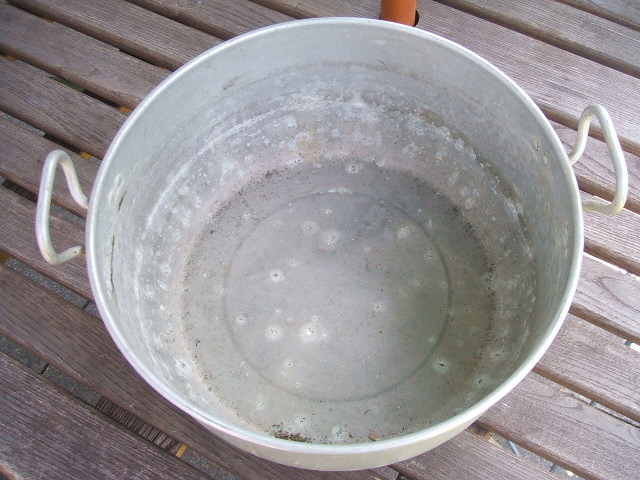 a large metal saucepan (possibly an old jam pan) for 50p which I intend to use as a planter for the courgette plant, once I've drilled a few holes in the bottom.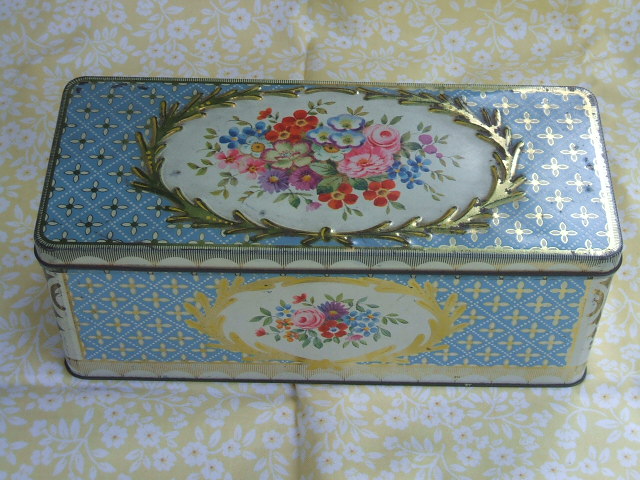 And I got this rather splendid vintage Jacobs biscuit tin too, also 50p.  Yup, a very satisfactory thrifting weekend indeed.
Thank you all very much for your kind birthday wishes too - I had a lovely day, followed by a lovely weekend, just what a birthday 'girl' needs.