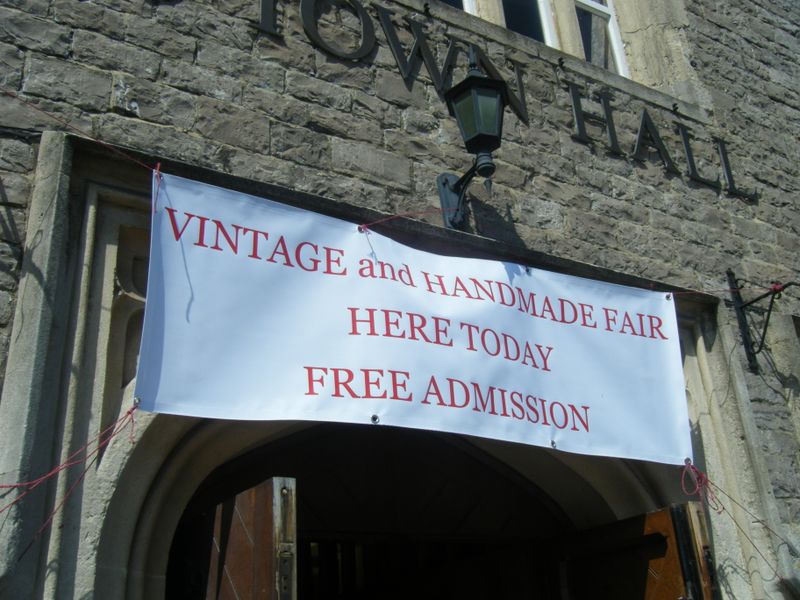 Mum and I have had the most lovely day out in Chipping Sodbury visiting the Vintage and Handmade Fair.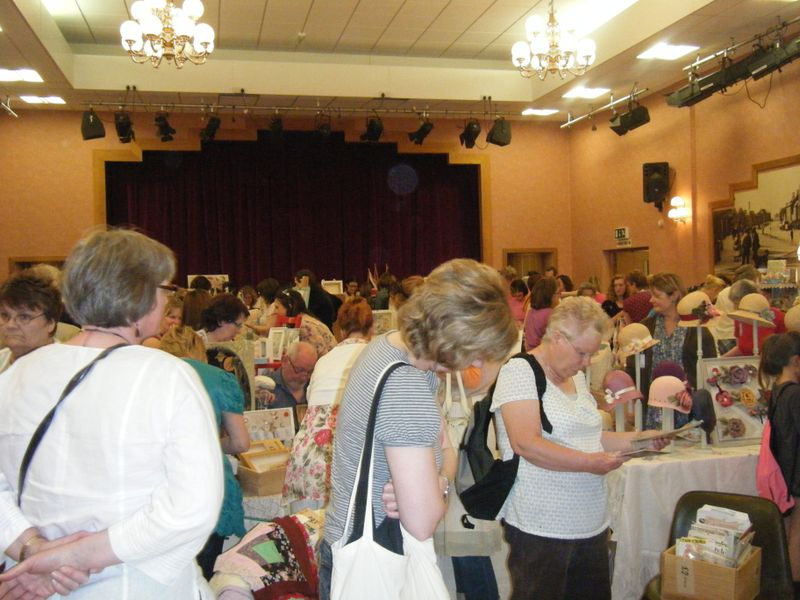 We got there about an hour after it started and the venue was packed to the rafters.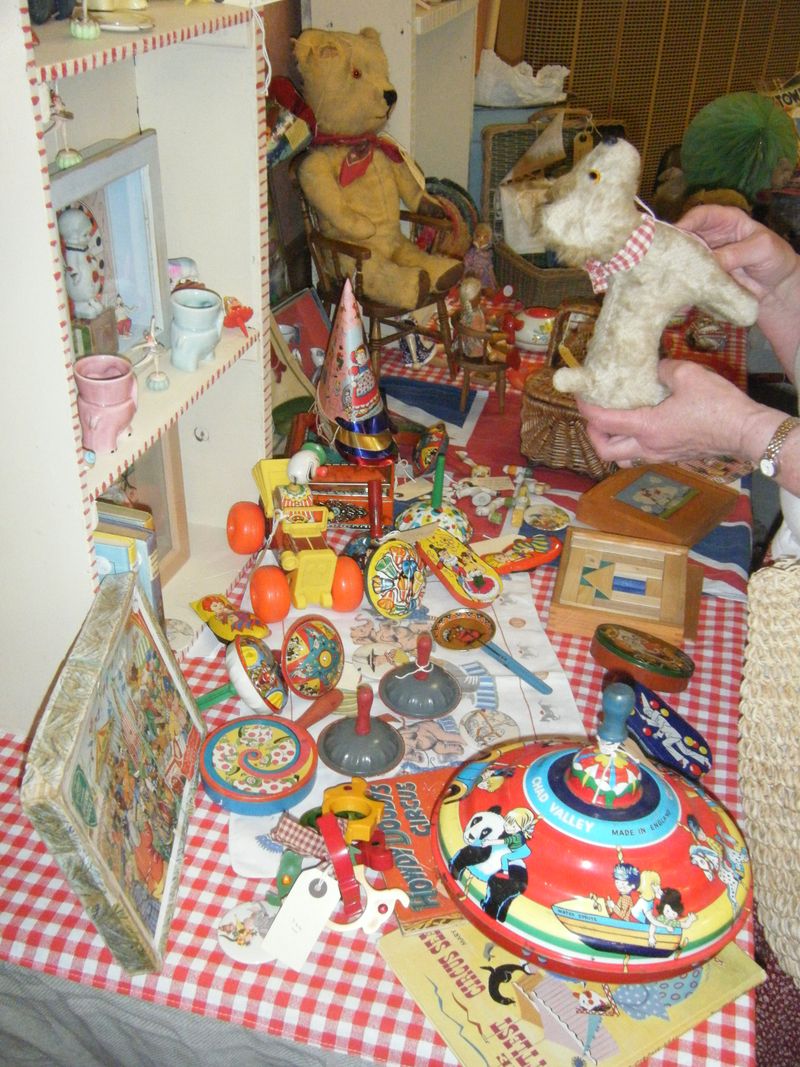 I got to meet some of the people behind such lovely blogs as Cowboys and Custard - who had a fabulous array of vintage toys and games as well as some of her lovely cards and shadow boxes.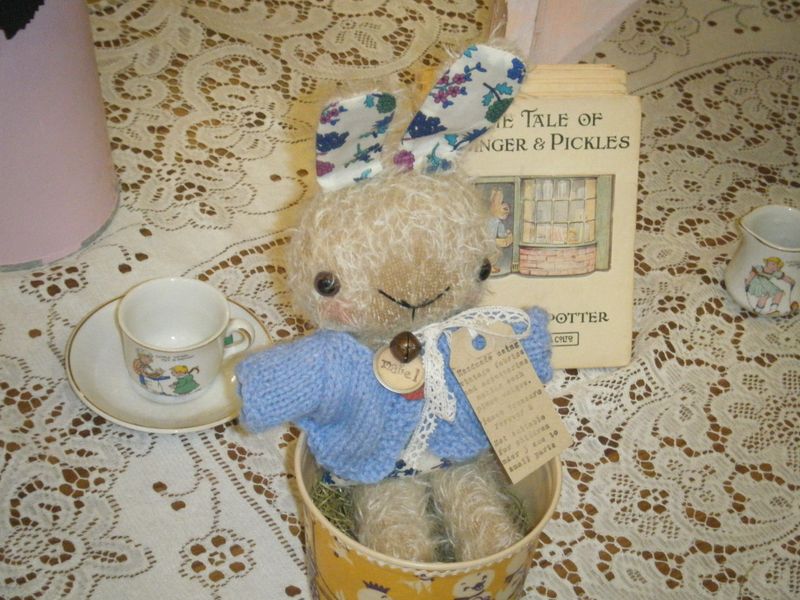 And The Vintage Magpie - Mabel the rabbit was just gorgeous, as were all the other beautiful handmade animals on the stall.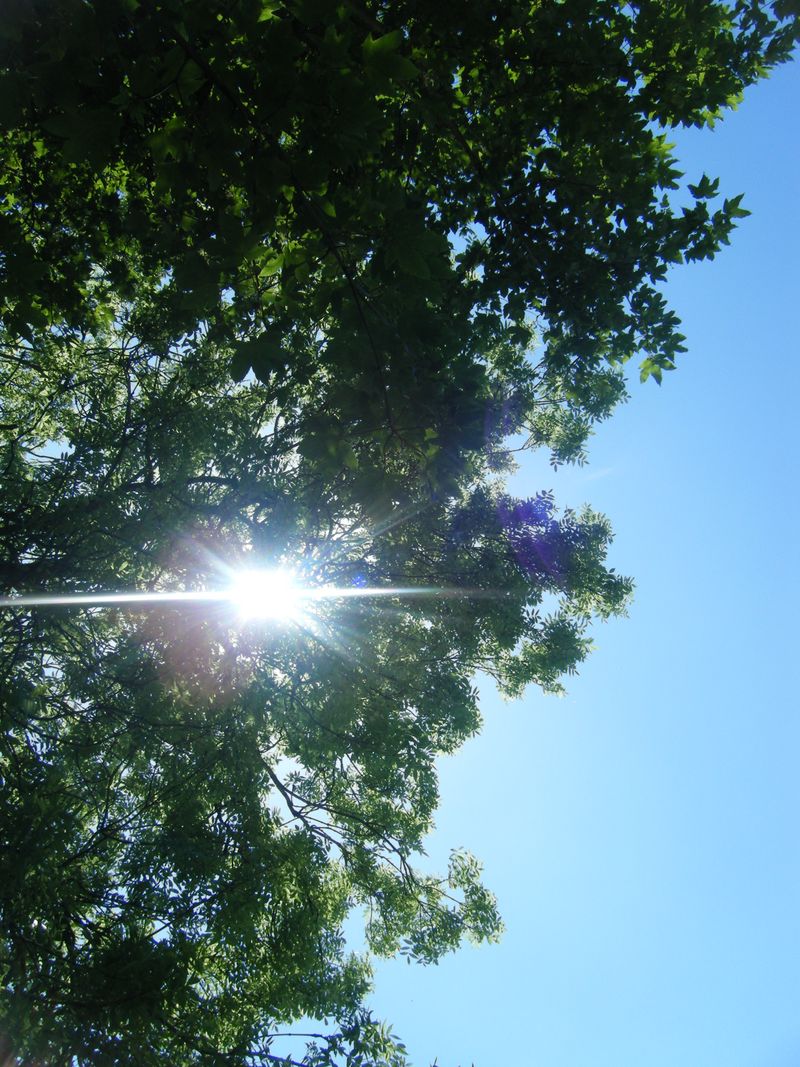 The sun shone all day and Mum and I had a very tasty pub lunch cooling off under the shade of a tree.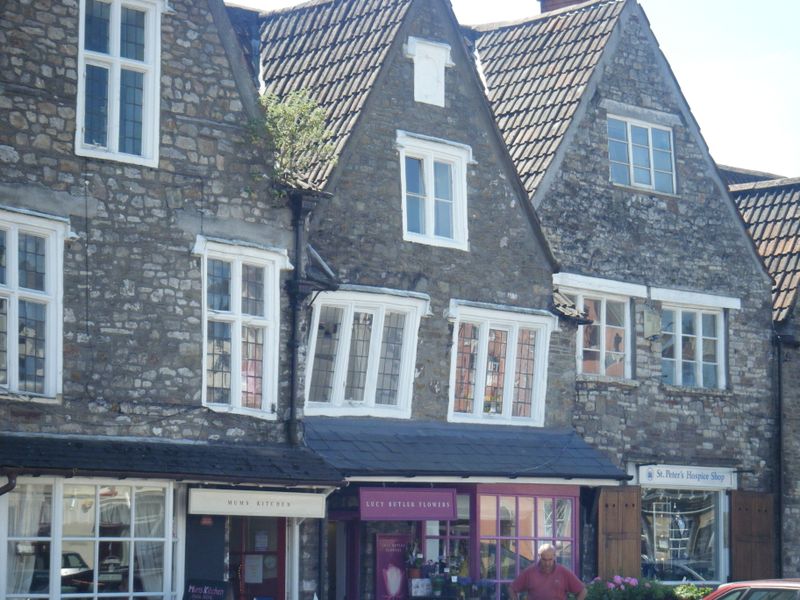 Then on to wander around Chipping Sodbury - one of the traditional Cotswold market towns and somewhere I'd never been before (despite it only being a 20 minute drive from Bristol.)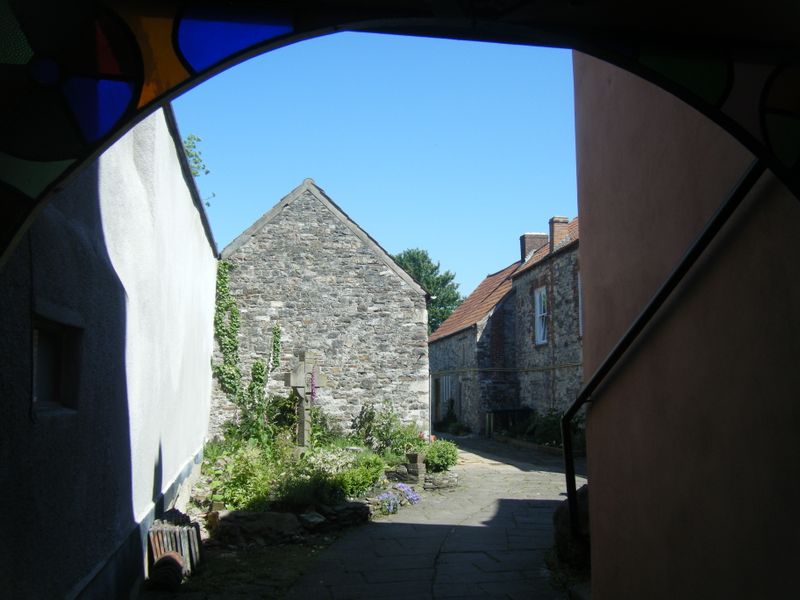 It is such a pretty place, with little lanes and closes running off the high street.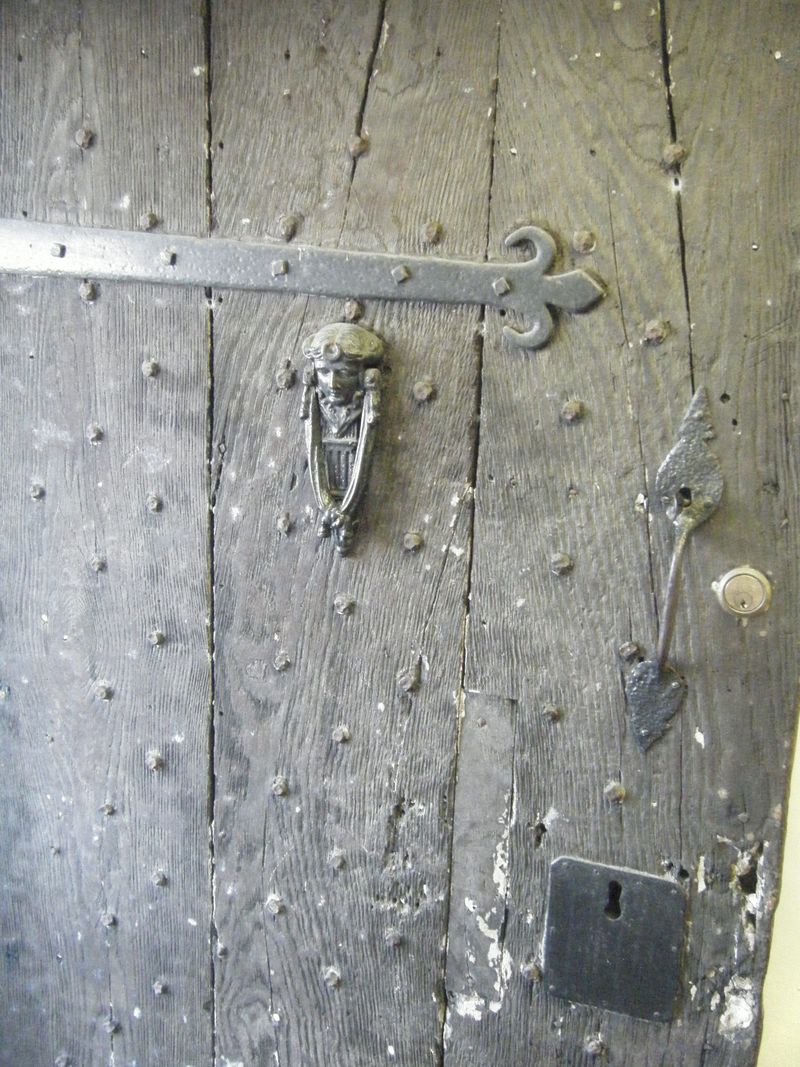 And can you believe that this amazing studded door is at the entrance to the charity shop (very nice, very upmarket and I came away with a new top and a pair of summer sandals.)
And, of course, there were a few purchases made at the fair itself.  Two fat quarters of floral fabric for my patchwork project, two packs of very pretty patchwork pieces, a handmade lilac soap (it smells wonderful), and a lavender lip balm.  It was a truly lovely day out - nearly, but not quite, as nice as DN's birthday earlier in the week.