I don't know what it is about tiny things that I like so much but somehow most things are much cuter when they're miniature.  Somewhere in the depths of the loft I have a box full of teeny tiny items to be displayed in a printer's tray.  Although those little items are an absolute pain in the proverbials to dust, I used to love having my printer's tray and miniatures out on display.  Ah, one day, when we're finally settled somewhere, I'll get them all out again.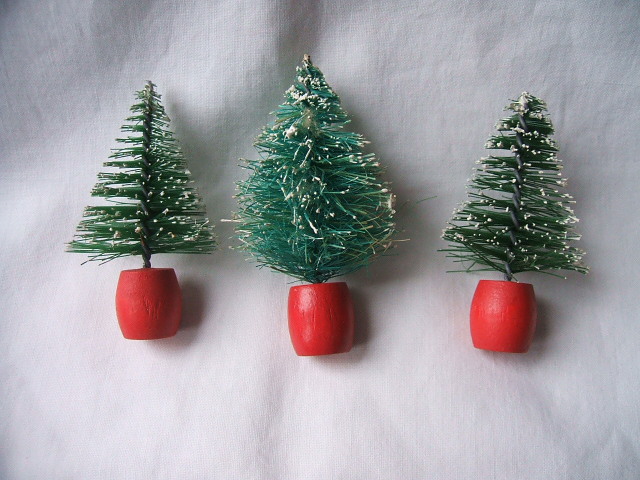 Meanwhile, I found three teeny tiny little bottle brush Christmas trees at the Coffee and Jumble yesterday.  They were 50p for all three and I'm really rather enamoured of them.  They were probably originally Christmas cake decorations but they'd look equally good in a festive doll's house.  They'd also look jolly nice in my printer's tray but I've no intention of hauling that down from the attic at the moment.

I also found a large pile of vintage children's fairy story cards.  The illustrations are lovely and I'm thinking they may make some nice greetings cards at some point.   They were also 50p for the entire bundle.