With the boot sale season now firmly behind me (it was most odd yesterday morning not to have to check the weather and get up and be ready early to go to the car boot, though I'm really not complaining as I've managed over seven months of boot sale-ing this years) I'm now pinning most of my thrifting hopes on the local church's weekly Coffee & Jumble.  And this morning it didn't disappoint.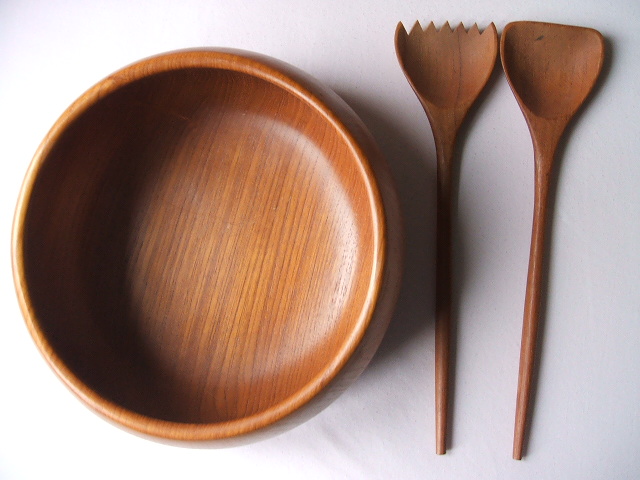 A gorgeous mid-century modern solid teak salad bowl and servers - £1.50.  I seem to have a bit of a collection of salad servers going on at the moment, which is fine by me as at least they don't take up too much room.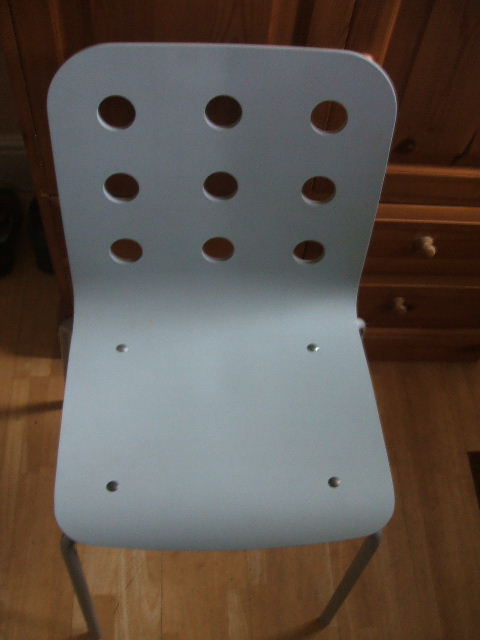 And a set of four rather snazzy Ikea dining chairs.  We've only got the one at the moment and will pick up the other three at next week's Coffee & Jumble.  Our dining room table and chairs were bought by me second-hand nearly 25 years ago and much as they are good quality they're definitely showing more than a touch of wear.  One of the chair backs fell off a couple of months ago and although we managed to fix it back on again they are all becoming rickety and the fabric is going into holes.  These new-to-us Ikea chairs stack one on top of the other and can be stored in the shed if / when we need to seat extra guests or if / when our dining room chairs finally give up the ghost!!