Essex Wildlife Trust were holding a second-hand book sale at Hanningfield Reservoir this weekend.  Hanningfield Reservoir is just up the road from us and is always a beautiful place to visit at the best of times, with the prospect of a rummage through second-hand books as well, it was just unmissable.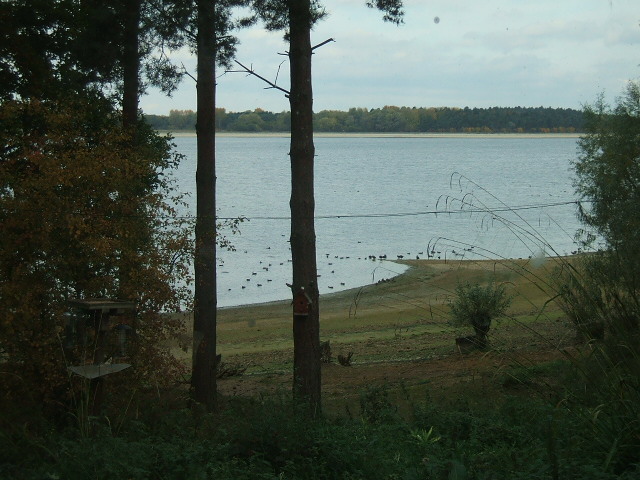 The selection of books was far better than I'd expected (I was fearing they'd all be bird-watching or nature tomes,) and the prices were excellent - I came away with quite a stack for only £3.50.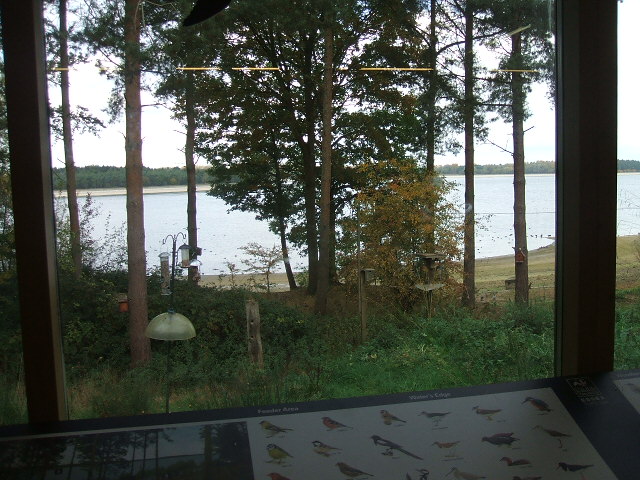 Best of all was the stunning views from the window of the visitor centre (where the book sale was held) - binoculars are provided so you can see the birds (and various cheeky squirrels raiding the bird feeders) up close.