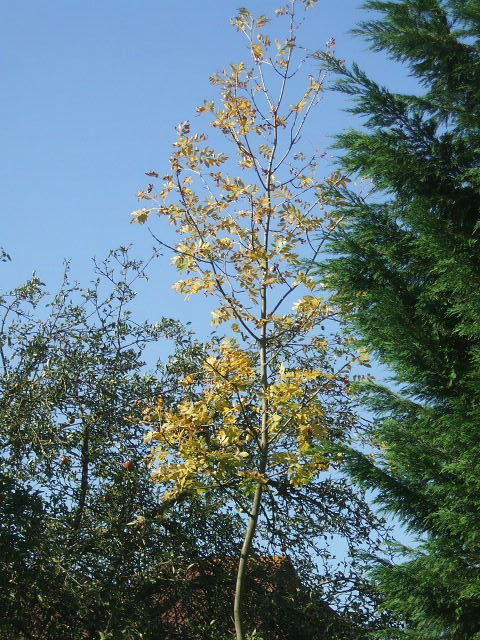 Well, this unseasonably hot weather is certainly a nice change but it does seem odd to have the leaves falling from the trees whilst it is 27 degrees during the day.  The sleeveless tops and skirts have been resurrected from the wardrobe and we're making the most of these balmy evenings by eating al fresco by candlelight.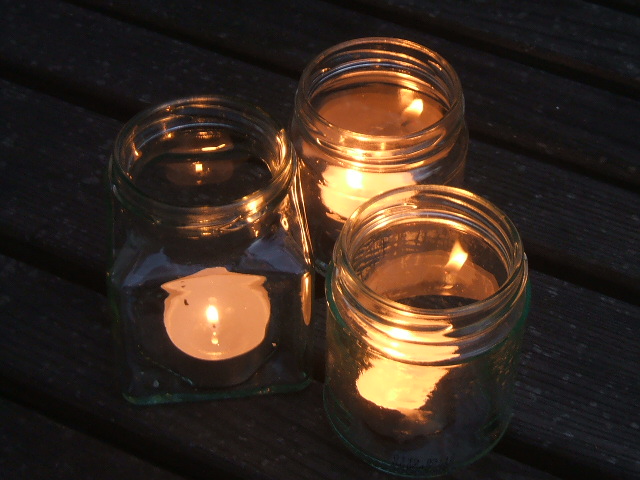 The tea lights in glass jars awaiting recycling have been brought out again and yesterday evening we had a barbecue - only the second this year.  It was unusual and quite lovely to be toasting marshmallows over the barbie when it was totally dark in the garden and the bats were flying around to keep us company.
I could take this sort of weather right up 'til Christmas - although without wishing to be too picky, a few degrees cooler would suit me too - and wouldn't that make a marvellous savings with the energy bills this winter.