In amongst the busyness that is mega eBay listing, packing of items sold, trips to the Post Office, mega amounts of time on the sewing machine (for 'elving' purposes) and the decision to take advantage of today's dry, sunny and breezy weather to take down, wash, dry, iron and hang back up the dining room curtains (I would be ashamed to admit how long they've been hanging without having been washed!!!!) I made a couple of really really speedy crafted projects.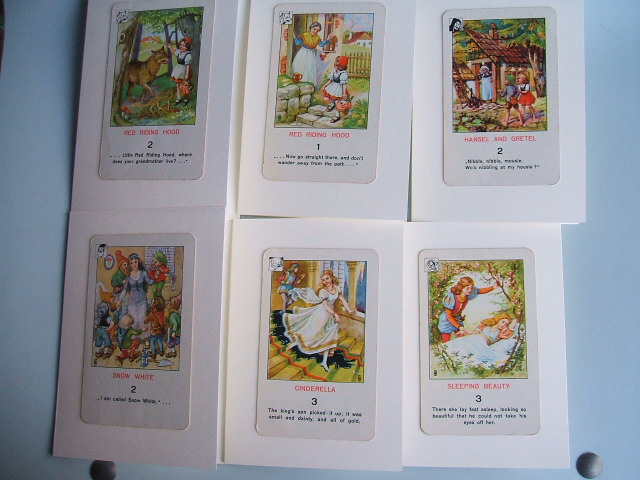 Some of last week's thrifted fairy tale playing cards were stuck onto card blanks using double-sided tape - it took far longer to locate the card blanks than it did to make the cards, which says quite a lot about the state of my craft supplies (and my house in general!)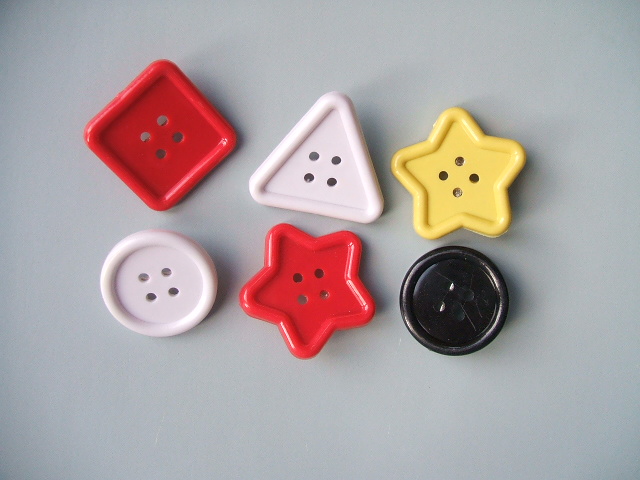 And some mega-sized plastic buttons that I found in a charity shop ages ago have been turned into some lightweight brooches with the addition of some glued on brooch backs.  A few of these should brighten up my darker-coloured winter jumpers nicely without pulling too heavily on the fabric.  Both these projects were so quick and so simple it seems almost silly to even call them crafting.