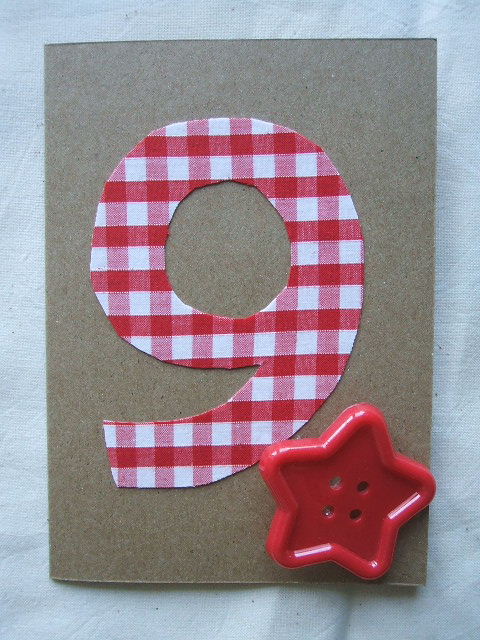 My lovely nephew is nine years old today.  Good grief, where does the time go.  Seems like no time at all since he was a babe in arms.  He got a homemade card from me with added addition of a star button badge (also homemade) because he is my little star!!
The whole family have clubbed together to get him some electronic games thingamajig (not sure what precisely) that he really wanted so there were only a couple of little bits and bobs from me to go with that.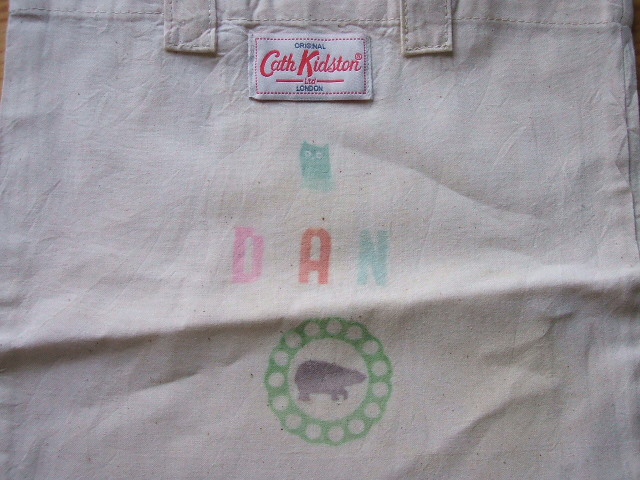 But I did customise a freebie Cath Kidston weeny cloth tote as a 'goodie bag' to put them in.  I used some iron-on motifs and, as always, I managed to louse it up a bit - me and hot irons and having to get things 'just so' don't really mix that well.  Anyway, HAPPY BIRTHDAY to my best boy.